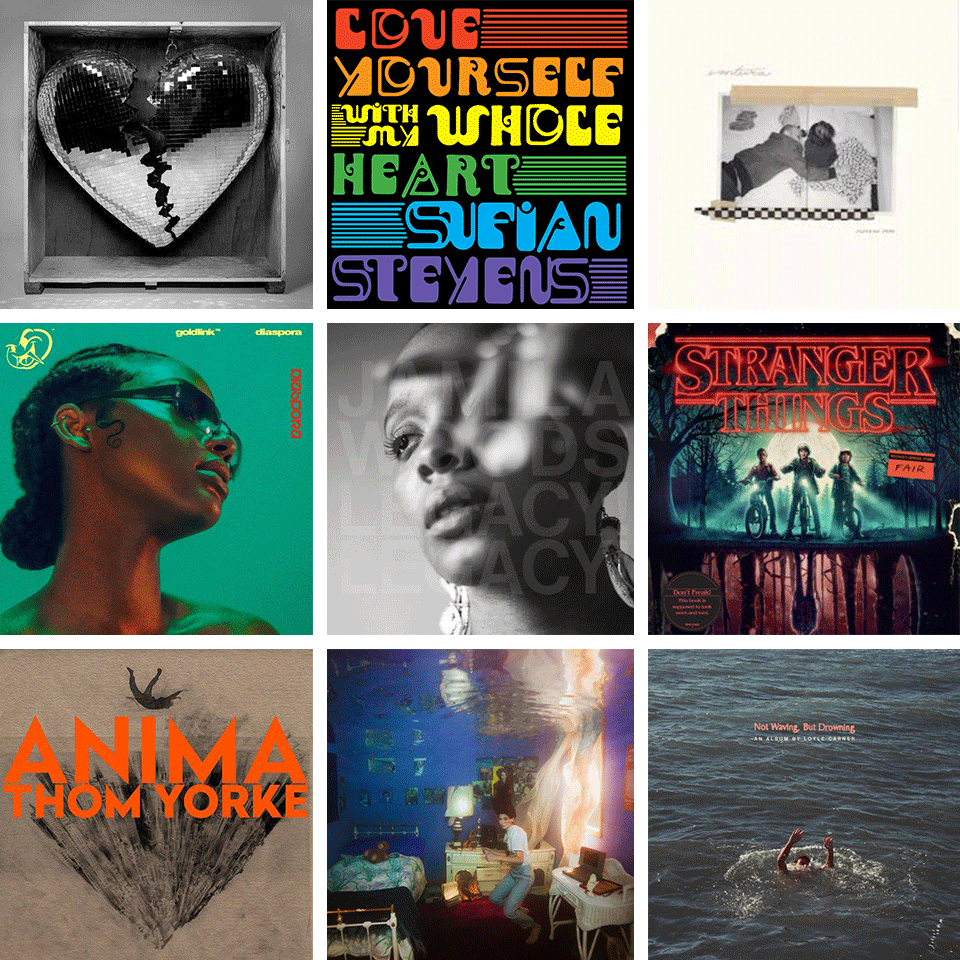 Sad bangers, South London hip-hop and a compilation of 80s hits that will make you wistful for a decade you may or may not have ever known — this is what our interns have streaming. When it comes to music, when they tell us to listen, we do what they say. Here's a roundup of nine new albums that encompass a wide range of genres and suit many scenarios for the summer.
Weyes Blood Titanic Rising
Self-proclaimed "nostalgic futurist," Natalie Mering, combines her retro style with unmistakably modern questions about the future of society.
Loyle Carner Not Waving, but Drowning
You will be transported to South London as you listen to Carner's sincere and soulful hip hop album.
Jamila Woods LEGACY! LEGACY!
Woods pays tribute to generations of artists of color her with each song on her modern twist of an R&B album dedicated to a specific person, such as Toni Morrison and James Baldwin.
Thom Yorke Anima
Thom Yorke's third solo album post Radiohead is a seductive and somewhat uneasy take on club music – the perfect electronic tracks for the darkest hours of the night.
GoldLink Diaspora
GoldLink's tribute to the black diaspora is powerful, up-beat, and inclusive.
Anderson .Paak Ventura
Ventura gives us 70's soul vibes with its slow, soft, and smooth love songs.
Mark Ronson Late Night Feelings
Ronson's album of "sad bangers" is an epic breakup record, featuring female artists, such as Miley Cyrus and Camilla Cabello.
Sufjan Stevens Love Yourself
Steven's four-track EP in honor of pride month was a project to "write an upbeat and sincere love song without conflict, anxiety or self-deprecation."
Stranger Things Season 3 Soundtrack
You don't even have to watch the show to appreciate that Stranger Things has just created a superior 80's throwback playlist for the summer.