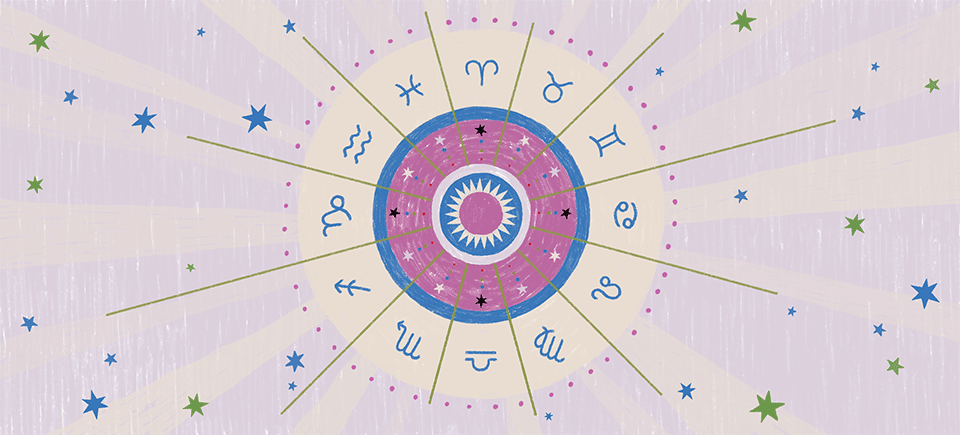 What exactly do you get your Gemini best friend? The Libra who has everything or your Scorpio mother-in-law? Or Taurus boss? We asked Susan Miller, renowned astrologer and Astrology Zone founder, to take the guesswork out of holiday gifting. In Susan Miller's Gifts by Zodiac Sign, she makes selects straight from Tory Burch's holiday gift guide and offers some insight into each sign. "The stars show us our loved ones' tastes and desires," Miller explains. "There is a perfect gift out there for everyone; it just takes a little thinking to find it."
When I think about the holidays, I think of…
The warmth that you feel with friends and family. It's a time when the truly important things in life—your appreciation for others—becomes paramount. It is a time to say thank you to all who have been kind to you during the year.
My favorite holiday tradition…
I love reading the "Dear Virginia" letter to my children, who are now grown, either on Christmas Eve or before Christmas Day dinner. The letter begins as seen below and is about the enduring spirit of love. The editor-in-chief of The Sun newspaper answered Virginia's letter in a particularly poetic way. The beautiful sentiment of this letter never fails to make me cry.
I have memorized parts because the passages are so touching.
September 1897
Dear Editor,
I am 8 years old. Some of my little friends say there is no Santa Claus. Papa says, "If you see it in The Sun, it's so." Please tell me the truth, is there a Santa Claus?
Virginia O'Hanlon
115 West 95th Street
New York City, NY
My Christmas dinner always includes…
We keep it simple. We normally have standing rib roast, steamed vegetables, baked potatoes, and a salad. Chrissie, my daughter, will usually bring her homemade tomato soup for our first course. For dessert, I buy a Bûche de Noël. After dinner, we open presents.
My approach to gift giving….
I love giving presents. It is a way to express your gratitude and appreciation for the people in your life. I put a lot of thought into finding the perfect gift for each person on my list. I've charted all of my loved ones before — their signs and natal planets give me clues to what they might enjoy. I also listen during the year for items they love. There is a perfect gift for everyone, and it just takes a little extra thinking to find it. A good start would be to browse my Gifts by Zodiac Sign for Tory Burch!
At the top of my wish list this year…
The Rory Shearling Tote. I like tactile things. It is so soft to the touch, and will add the right amount of texture to your outfit. I also have my eye on the sterling silver heart earrings that I assigned to the Libras. Libras adore jewelry, and so do I! I also loved the Esme pumps I gave Pisces—they are perfect for a holiday party.
The best day to look for the right holiday presents this year…
Will fall on both November 25 and November 26, when good fortune Jupiter has his annual meeting with the Sun. This usually occurs on one day, but this year it is bridging two. Each year the Sun and Jupiter choose to meet on a completely different day, in a different month.
This year, however, Mercury will still be in retrograde during these days. I would never buy an electronic item, such as an IPhone, laptop, or even a car during the three-and-a-half week phase of Mercury retrograde. I do buy clothing all the time while Mercury is retrograde, and that is fine to do—just keep the receipts in case your recipient needs to exchange the item. This year, Mercury retrogrades from November 16 to December 6.
More to explore in
Experts