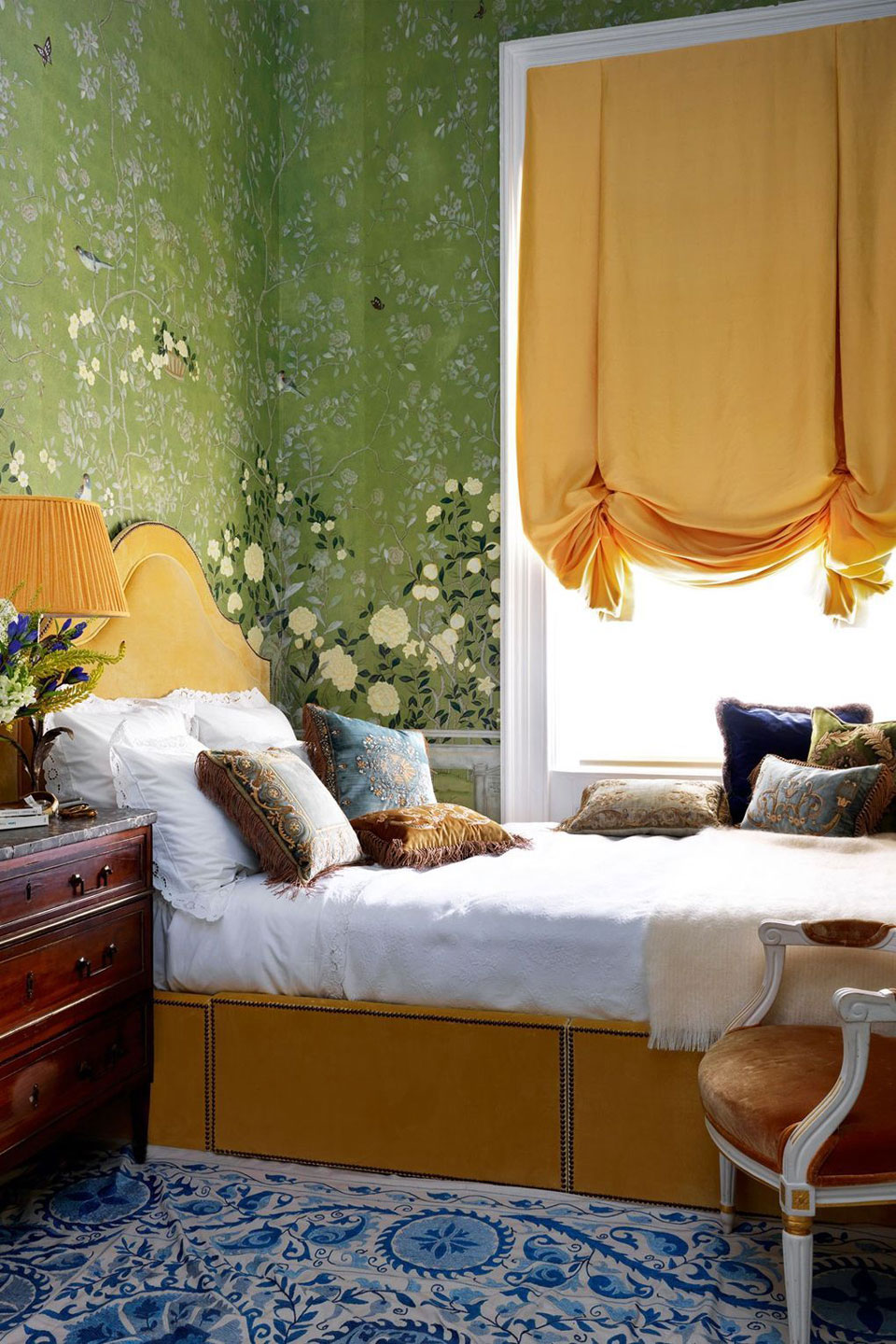 We fell in love with the wondrous interiors that Gloria Gonzalez features on her blog, Directorio Deco — and we know you will, too. Get to know the art historian and interior design consultant here.
Directorio Deco is…
My blog or my "virtual notebook," as I like to call it. It is the place where I share my longtime passion for interiors (and some other things I love).
I was inspired to launch it because…
I felt that the space on Instagram wasn't enough to write about the stories I wanted to share with friends and followers.
Favorite story I've done…
It's so difficult to choose one, but I really enjoy my In Conversation series where I get to know some very fascinating people in the interior design industry and beyond.
I'm most attracted to interiors that are…
Timeless yet livable, usually the ones with a great pattern mix and a perfect balance between traditional and contemporary.
Favorite house/room in the entire world…
Sir John Soane's London home, now open to the public as a museum. At Soane's request, the house has been left untouched since his death — 181 years ago.
If I could meet any interior designer in the world, past or present…
The late Jaime Parladé.
And I'd ask him…
To have a coffee with me while we revisit some of his favorite projects.
My favorite online design resources…
Museum websites. I especially love the Metropolitan Museum of Art and the Victoria and Albert Museum as they offer great information about decorative arts. Rita Notes, Rita Konig's column in House and Garden UK, is really useful and practical. And, finally, two of my must-read blogs: The Bible of British Taste and The Developed Eye by John Stefanidis.
More to explore in
Entertaining