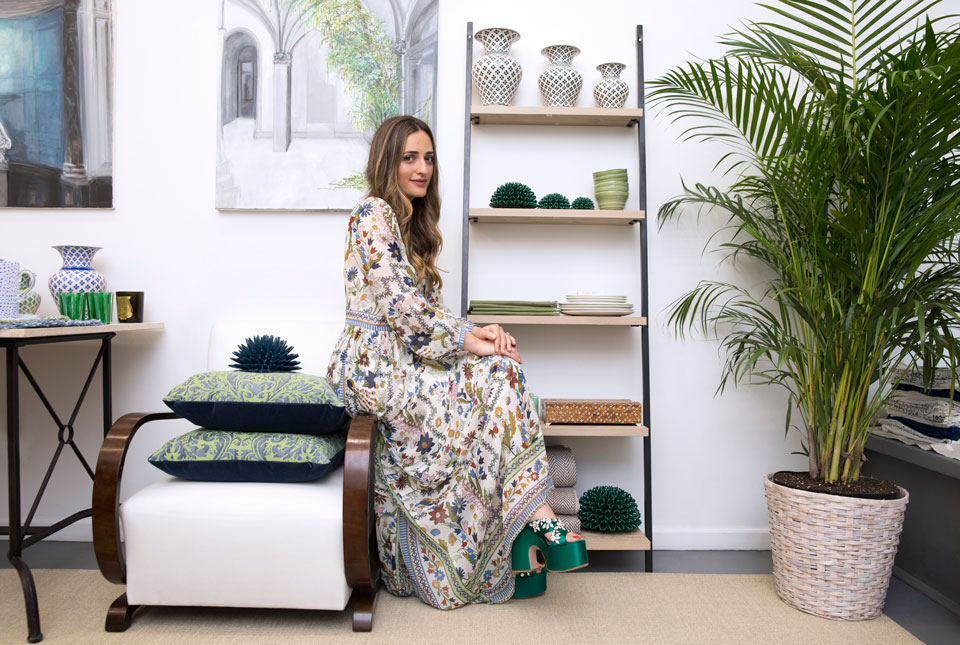 Step inside Annabelle Moehlmann's beautifully decorated world with her latest Land of Belle pop-up shop in downtown New York, on 171 Elizabeth Street. Open till June 24th, the boutique features wonderfully curated home accessories Moehlmann has picked up from her myriad travels. Just to name a few places she's been in the past year: Morocco, Portugal, Vietnam, Laos, Paris…. Here, she shares her guide to her favorite destinations for decor inspiration.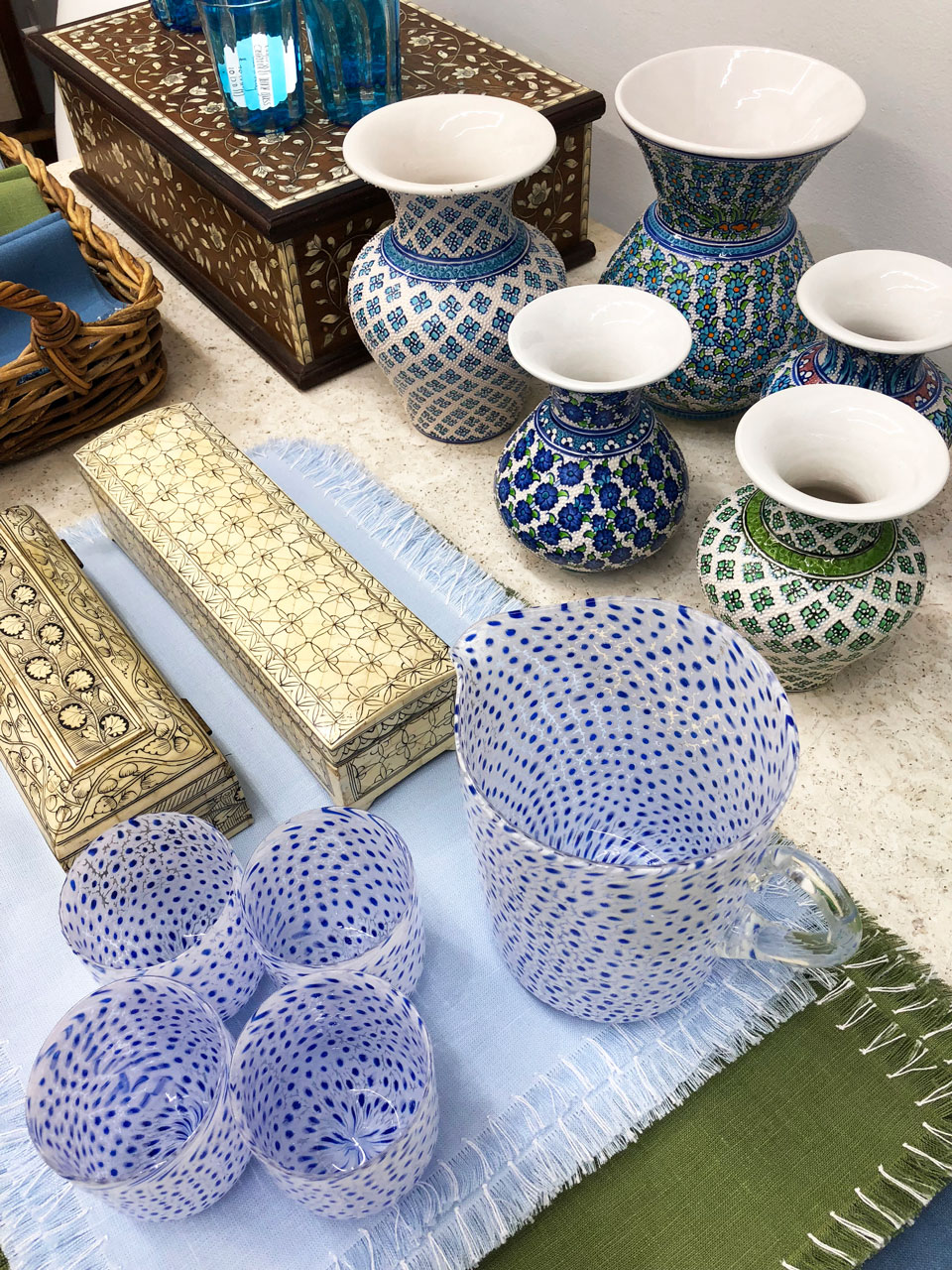 Venice, Italy
I love it because…
The enchanting city takes you back in time. It's romantic, charming and there's no place like it in the world. There's beauty everywhere in Italy but a true sense of grandeur in Venice. You can't help but feel a sense of nostalgia when there for all that the city has seen and also because you know it won't be forever.
And I find it so inspiring because…
There is a true attention to detail throughout the city. It's visible in just about everything, from the thoughtful design of the canals to the ornate architecture and the gondoliers' getups.
Must stay…
Gritti Palace or Aman Venice.
Must see…
Peggy Guggenheim Collection, Palazzo Fortuny.
Must do…
Stroll the colorful island of Burano; get custom stationary made at Gianni Basso; get lost in the winding streets, and buy a hat at Giuliana Longo.
Must eat…
Antiche Carampane for dinner; Acqua Pazza for lunch.
My finds…
Murano glassware from Laguna B. This season we collaborated on exclusive custom designs for Land of Belle and we're really excited about them.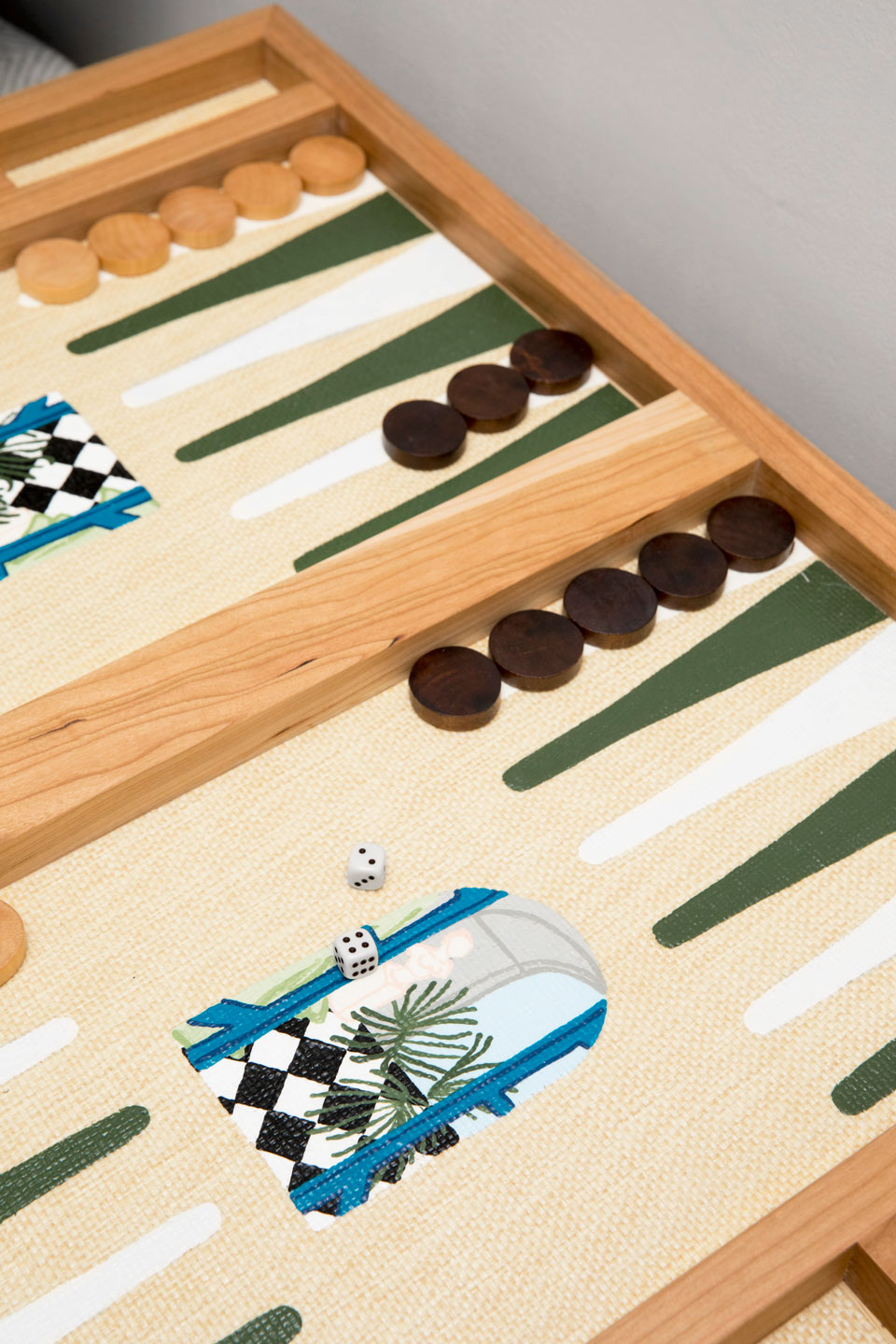 Jaipur, India
I love it because…
India is sensory overload — the smell of the air, the vibrant colors people wear, the Mogul architecture, the rich offerings of art and design — and it immediately takes you under its spell. Jaipur is my favorite city as it has this undeniable glamour to it. To me, it's the Paris of India.
And I find it so inspiring because…
It's impossible to be there without feeling spiritually alive and looking inward to question your beliefs about yourself and the world. I think that's in part due to the sheer number of people whom you encounter from all walks of life, the religions that peacefully coexist, and also the fascinating history of the country, its people and its culture. The breadth and quality of art and design you find in India is among the best in the world, and Jaipur is, in a way, the one-stop shop. The jewelry, the paintings, the furniture, the textiles, the rugs, the handicrafts… you discover something new every visit. I also love the customs that come with shopping in India, the dealmaking is an art form and I kind of live for it!
Must stay…
Rambagh Palace.
Must see…
The City Palace and the Amer Fort. Although it's further afield in Agra, don't miss the Baby Taj — it's so very beautiful.
Must do…
Early evening drinks at Bar Palladio.
Must eat…
Lunch at Samode Haveli — it's super charming and the food is light and delicious.
My finds…
Thin chevron cashmere throws, colorful printed dhurrie rugs, pretty white placemats, and wood and bone inlay boxes.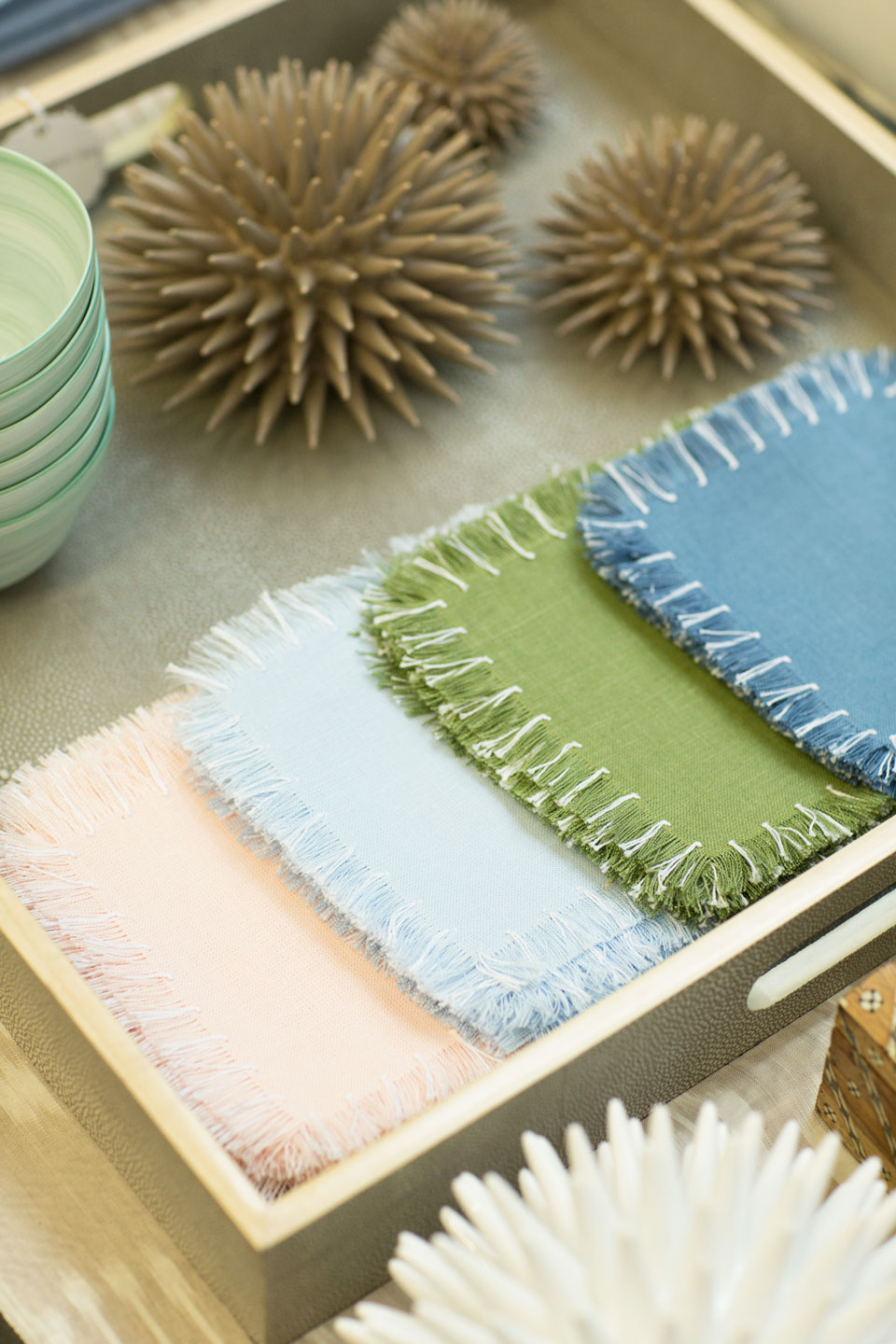 Capri, Italy
I love it because…
It's a fairytale world of fragrant lemon trees, bougainvillea, dramatic cliffs and sparkling sea. I love that there are no cars in town, that the boutiques stay open until late into the evening, and that there's nothing to do except relax and enjoy every second.
And I find it so inspiring because…
There's a joie de vivre there that's difficult to find elsewhere. The awe-striking beauty of the island stays with you long after you leave and I find myself continuously referencing the color palette, cheerfulness and casual cool of Capri. Its timeless style definitely influences the items I curate and also inspired some aspects of my wedding.
Must stay…
La Scalinatella or JK Place.
Must see…
Sunset over the water at the end of Via Tragara. And Villa San Michele in Anacapri.
Must do…
Daily boating; afternoons at La Fontelina; get custom-made sandals at Da Costanza, and stop for gelato at Buonocore — it's well worth the wait in line!
Must eat…
Aurora for dinner and La Conca del Sogno on Nerano for lunch (arrive by boat).
My finds…
Hand-glazed ceramic sea urchins and dahlias.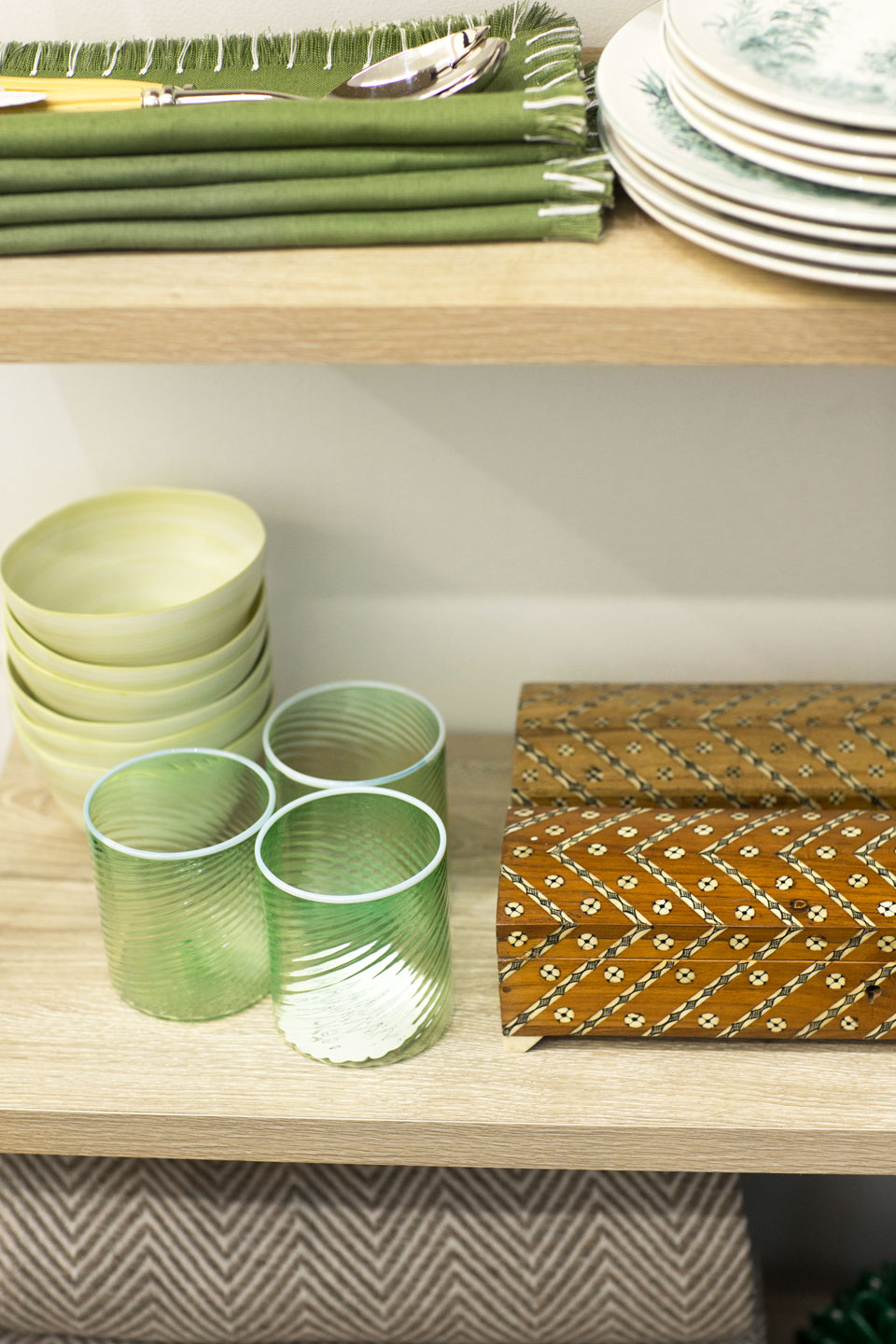 More to explore in
Travel