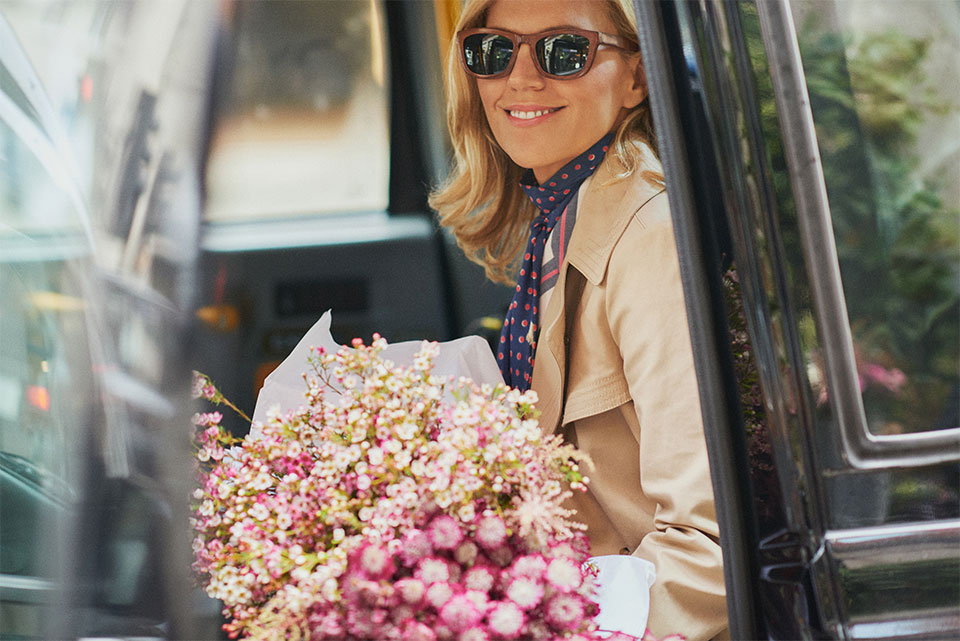 What inspired you about Regent Street for your third Tory Burch boutique in London?
Regent Street is one of the most storied, beautifully-designed roads in Europe — the slow curve of the street alone… It has a history of being one of the first shopping hubs, and is home to one of my favorites: Liberty of London. It's one of the most recognizable streets in the world, especially during the holidays when its decorations light up the city.
What's on your itinerary this trip?
I'm excited for our boutique opening. Our London and European teams have put together an amazing evening for friends, editors and clients. They have thought of every detail, from a photo booth and interpreting Pre-Fall's Crespi prints on special items for the party to bringing over my friend, DJ Mad Marj, to spin.
Will you have time to see the rest of London?
I always try to make time for London. It has some of the best street bazaars, like Portobello Road. But on this trip, we have less time. I am definitely carving out an afternoon to visit the David Hockney exhibit at Tate Britain. Tate Britain and Tate Modern always have the most interesting shows. And I'm looking forward to dinner at Isabel. Founder Juan Santa Cruz believes in feng shui, too, so everything — from the light fixtures to the type of wood used — is planned and purposeful.
More to explore in
Travel