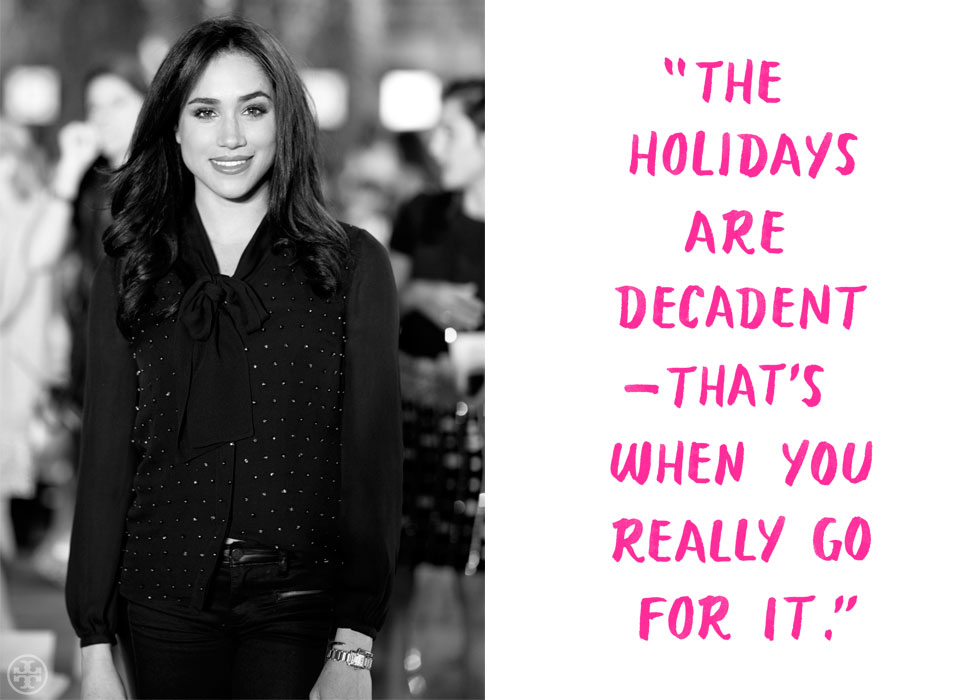 The actress and Suits star, here wearing Tory's Talia bow blouse, dishes on her favorite holiday treats and home décor.
Favorite holiday dish…
A good macaroni and cheese, maybe with truffles? That seems so on the nose. I feel the holidays are decadent — that's when you really go for it.
Favorite holiday cocktail…
A great spiked cider or a hot toddy.
My go-to home décor tips…
Be limited in your choices. I think pairing things in threes has always been really good — but also removing things is just as important as adding.
My most unexpected home décor items…
My grandfather owned an antique shop for about 40 years, so I have a little vintage cigarette dispenser as well as a ship helm in front of my house that's always set to slow.
More to explore in
Entertaining