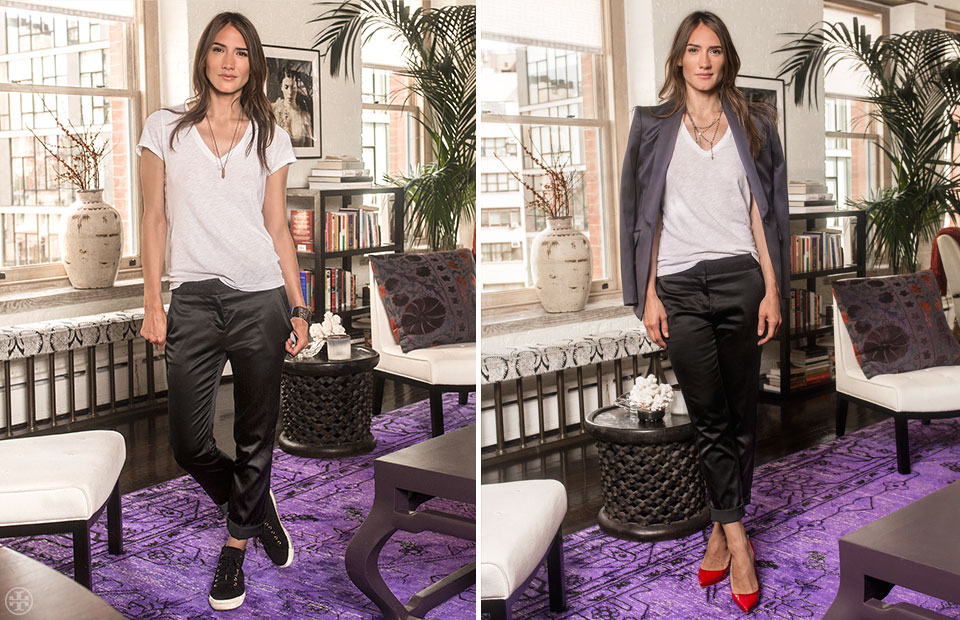 The jewelry designer, wearing Tory's Geoff pant, on her style credo and the versatility of tuxedo pants.
I love tuxedo pants for…
Their versatility — they can easily be dressed up with a touch of sophistication or dressed down with an edge.
How I wear them, dressed-down (top left)…
With The Row for Superga corduroy high-tops, a perfectly worn-in white J.Crew t-shirt and
a lightweight cargo jacket.
The top three rules in the Zani Style Guide…
One, never style all the season's trends into one look. Two, never style yourself as if you are a model about to walk down a runway. And three, when in doubt, go classic.
My trick for getting the most out of a look…
Accessorize!
The best style advice I've received…
Less is more — from my mother.