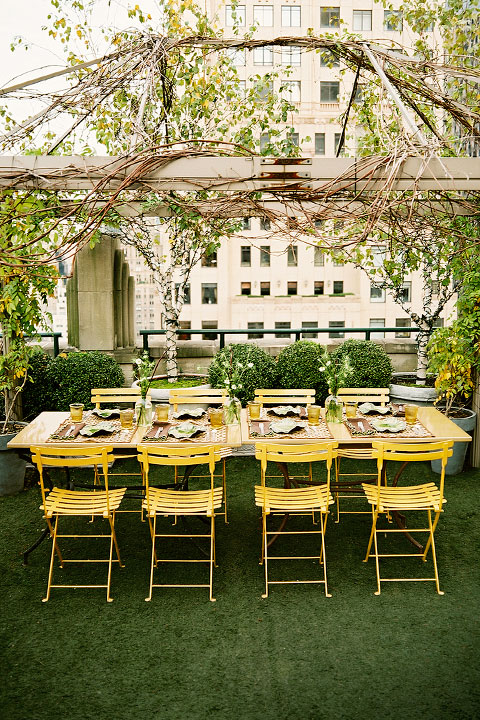 In her new book, All the Best blogger Ronda Rice Carman explores the personal spaces of 50 top interior designers. We talked to Ronda about it and got her décor advice, too.
I loved the idea of doing a book on decorators' homes because…
I am curious by nature, I wanted to learn from the best and it was a great exercise in voyeurism. Honestly, I truly wanted to know how designers live and design when no client is involved.
The key to a well-designed living space is…
Form and function infused with personal expression.
I define stylish living as…
Knowing who you are, what you want and editing out all the things that are no longer important.
The greatest lesson learned when visiting these homes was…
The reminder to always stay true to who you are and what you love. As Rose Tarlow said, "An object added for effect instead of affection will always look like an affectation."
If I could live in any home in the world (at any point in history), it would be…
Château Mouton Rothschild during the tenure of Baron and Baroness Philippe de Rothschild (the Baroness being Pauline de Rothschild, another ONE of my style icons).
And the reason why…
Not only was the house infused with Pauline's incredible taste and flair, but she could set a fabulous table and provided her guests with food and wine that was legendary.
The easiest way to update a room is with…
A can of paint.
My design icons are…
Mies van der Rohe, Charles and Ray Eames, Albert Hadley, Dorothy Rodgers and Billy Baldwin.
Lately I'm inspired by…
Vintage costume jewelry.
The colors I'm feeling for summer are…
Milky blues and khaki.
More to explore in
Culture