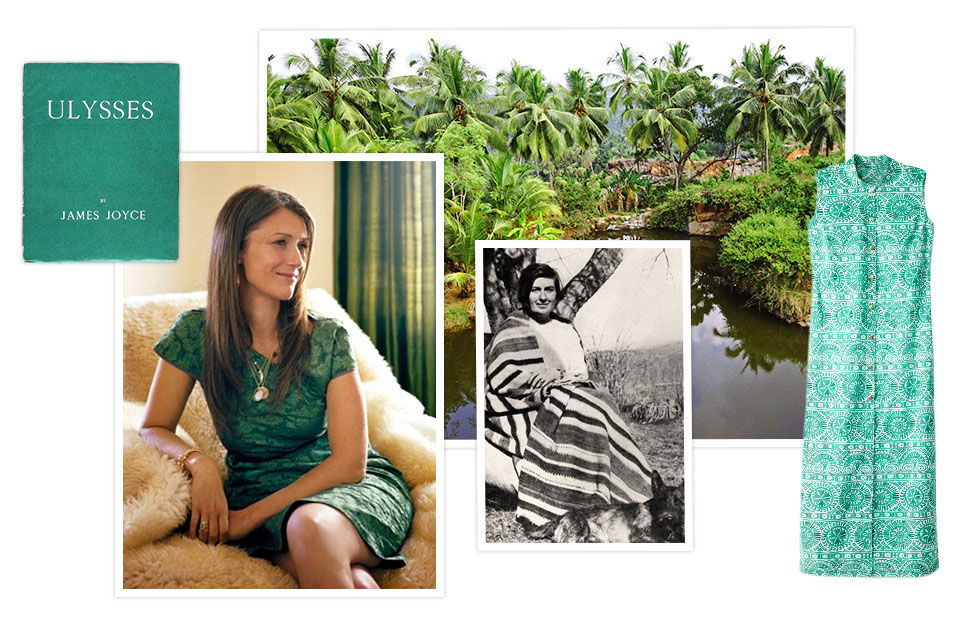 The Vogue Digital Creative Director shares her bohemian
inspirations and getaways.
The bohemian lifestyle is…
Setting your own rules and living well on very little.
And to live it, you need…
An open mind, a clear heart and the ability to pursue one's whims while staying connected and part of a larger society. You can't be irresponsible or merely a gypsy; that gets really old and really lonely really fast.
My bohemian icon…
Mabel Dodge! I have always thought that to be one of the great Greenwich Village hostesses in the early 1900s must have just been the chicest thing. That said, no doubt she was insufferable.
Ultimate bohemian getaway…
Well, it has to be someplace inexpensive, unpretentious and totally undiscovered, where what you wear isn't really relevant because no one is looking at you. I think it has to be a place that is overwhelming and intoxicating, and where the world swirls around you so that you don't think about commerce, real estate or banal trends or status. This can be anywhere that opens your eyes. Recently I had such a nice time with my sons in Barcelona; a city with a beach, a cuisine, a healthy graffiti/skate culture and a medieval quarter is pretty hard to beat.
And what I pack…
I always pack Repettos, Levi's, gingham shirts and vintage dresses — anywhere, everywhere. I also like to throw in one long Thirties dress, usually in a floral. I also love a gorgeous papery silk kimono that I found in Glasgow last October; it is quilted and feels like a cloud.
The best beach in the world…
Kovalam Beach in Kerala, India. It's grotty and un-manicured, full of hawkers and fishermen and chaos, all on a slender crescent of sand. But it is my favorite place in the world.
The one book I'd bring with me to a deserted island…
Impossible to answer. Maybe Ulysses because I could finally bring myself to read it?

More to explore in
Experts