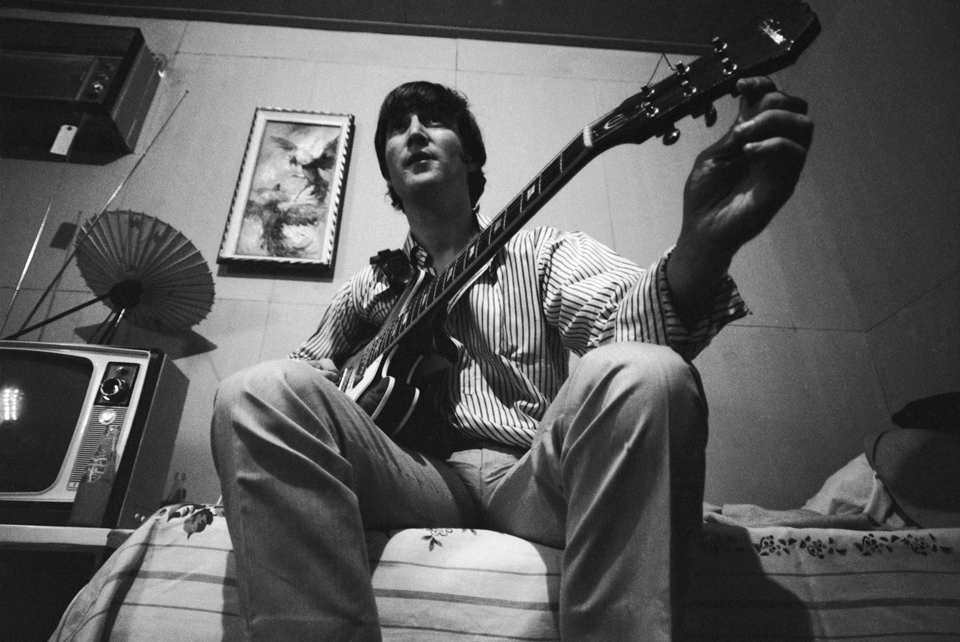 According to astrologer Susie Cox, this month (September 23 to October 22) will provide many opportunities for upgrades — a particularly timely thing considering Libras appreciation for beauty. See what's in store for your zodiac below.
Libra
Happy Birthday, dear Libra. Mercury will be retrograde in the first half of this month. Since this is your birthday month, that makes it an exciting time to do some upgrades in your life. What do you want more of in your life? Focus on that and it will happen.
Scorpio
This month you will feel like authority figures are trying to tell you what to do. Of course, you don't want to just do what they are insisting on. Stand your ground. You know what is best for your situation. You don't need to tell everyone about your life. Privacy is the Scorpio superpower.
Sagittarius
Yes, Mars is still opposing your Sagittarius Sun and will be there for quite a while. Mars will doing a retrograde from November 1st through January 12, 2023. That entire time Mars will be in Gemini, which is opposite to your Sag. Use this time to move forward in your life. This opportunity doesn't happen often.
Capricorn
The first week in October is your power time. Your Capricorn Sun aligns with Uranus and Mercury who are both in earth signs. They all will form a perfect triangle in early October. You will be able to accomplish extraordinary accomplishments in record time.
Aquarius
Saturn is in Aquarius now and will be there until March 2023. Saturn will help you mature into the best version of yourself. It will take hard work, but you know you can do it. You will be a new and improved person on the other end.
Pisces
Mars is square to your Pisces Sun, which might be causing you a bit of anxiety. Refocus that Mars to useful energy and you can move forward nicely. Decide your direction and just do it. Both Mars and your Pisces Sun will be happy you did.
Aries
The Full Moon will be in Aries on October 9th. Venus is right next to the Sun, so you will be experiencing art, beauty or even love around that time. Go outside and see the Full Moon rising, which is always magical, especially when it's in your sign of Aries. Yes, you can howl at the Moon!
Taurus
During the last couple of months, several doors have opened up to you. Are you on a learning curve that you are enjoying? If not, reach out and take a class or start a new project that challenges you. Who knows, it might be part of your future.
Gemini
Mars is going through Gemini now and triggering off your Gemini Sun. There is a beautiful alignment of your Sun and Mars who are trine to both the current Sun in Libra and Saturn in Aquarius. They are forming an air Grand Trine in the sky. This will bring a sudden opportunity to you. All you have to do is grab it.
Cancer
The house of your home and environment is being transited now. This is a good month to do renovations on your home and surroundings. Bring more beauty to your world. Paint walls to brighten things up. Buy flowers. Have a housewarming party.
Leo
Your Leo Sun will shine brightly this month. Others will notice your light and will want to be with you. More than likely, you will have business opportunities presented to you. Don't take them unless you are in charge, of course, the Leo in you already knew that.
Virgo
Mars has been square you Sun in Virgo for the last month. Have you felt more energized? You'd better get used to it because Mars will be retrograding and triggering off your Virgo Sun from now all the way until March 2023. Be bold, dear Virgo. Now is your time.
天秤座(9月23日から10月23日)
天秤座
天秤座の皆さん、お誕生日おめでとうございます。今月の前半は、水星が逆行します。誕生月のあなたにとって、人生をアップグレードできる絶好のチャンス。あなたは人生に何を望んでいますか?そこに意識を集中することで、実現に向かいそうです。
蠍座
今月は、上司や先輩から何かと指図されるように感じるかもしれません。一方的な彼らの指示を、無理に受け入れる必要はありません。そんな時こそ自分の信念を貫きましょう。今の状況で何がベストなのか、あなたが一番ご存知のはず。周りの人たちに、あなたの個人的なことを語る必要はありません。内に秘めたパワーこそ蠍座の持ち味なのですから。
射手座
火星は今も、射手座の太陽と向かい合っており、この状態はしばらく続きそうです。火星は11月1日から2023年1月12日まで逆行します。その間、火星はずっと、射手座の真向かいの双子座に滞在します。この期間をうまく活用して、あなたの人生を前に進めましょう。千載一遇のチャンスを逃さないで。
山羊座
10月の第1週は、山羊座のラッキーウィークです。この週は、山羊座の太陽が、同じく地のエレメントの天王星と水星と一直線に並びます。10月上旬にはこれらの惑星が正三角形を形成し、あなたは記録的な速さで大きなことを達成できそうです。
水瓶座
土星が今、水瓶座に滞在しており、2023年3月まで留まります。土星は、あなたが最高の自分に成長する手助けをしてくれます。懸命な努力は必要ですが、水瓶座のあなたは努力を惜しまない人。その努力が実り、成長した新しい自分に生まれ変われます。
魚座
火星が魚座の太陽と直角の位置にあり、あなたにちょっとした不安をもたらしています。その火星のパワーを上手に活用すれば、あなたはうまく前進できます。進むべき方向を決めて、とにかく取り組んでみましょう。火星も魚座の太陽も、あなたの頑張りを応援してくれます。
牡羊座
10月9日に、満月が牡羊座で起こります。金星が牡羊座の太陽のすぐ隣にいるため、この満月の前後は、芸術や美にまつわるパワーが強まります。恋愛運も高まりそうです。外に出て、東の空に昇る満月を愛でましょう。牡羊座の満月は、いつも特別な魔法に満ちています。月に向かって大声で叫びましょう!
牡牛座
この数カ月間に、あなたに向けて扉がいくつか開かれました。あなたが今取り組んでいる学びは、効率よく進んでいますか?もしそうでないなら、スクールに通ってみてはいかがでしょう。新たなプロジェクトに挑戦するのもおすすめです。それがあなたの将来に役立つ大切なものになるかもしれません。
双子座
今、双子座を通過している火星が、双子座の太陽に強い影響を与えています。双子座の火星が、天秤座の太陽と水瓶座の土星とともに、正三角形を形成しています。これは風の性質を持つ3つの星座による「風のグランドトライン」。この惑星たちが、あなたに突然のチャンスをもたらします。しっかり掴み取りましょう。
蟹座
蟹座の家や環境を司るハウスを今、惑星が通過しています。今月は、自宅のリフォームや家周りの修繕をするのに最適な月です。あなたを取り巻く環境を美しく整えましょう。壁紙を張り替えると雰囲気が明るくなります。花を飾るのもおすすめ。新しい家に引っ越したような気分を味わいましょう。
獅子座
今月は、獅子座の太陽がひときわ輝きます。あなたの輝きに気付いた人たちが、あなたの周りに集まってきます。思いもよらないビジネスチャンスが舞い込むかもしれません。もし引き受けるなら、あなたが責任者になるような案件にしましょう。持ち前のリーダーシップを発揮できます。
乙女座
先月から、火星が乙女座の太陽と直角の位置にあります。湧き上がる強いエネルギーを感じませんか?そのパワーに今から慣れておきましょう。これから2023年3月まで金星が逆行し、乙女座にさらに強い影響をもたらします。時には思い切りも大切。あなたらしさを存分に発揮しましょう。
More to explore in
Culture