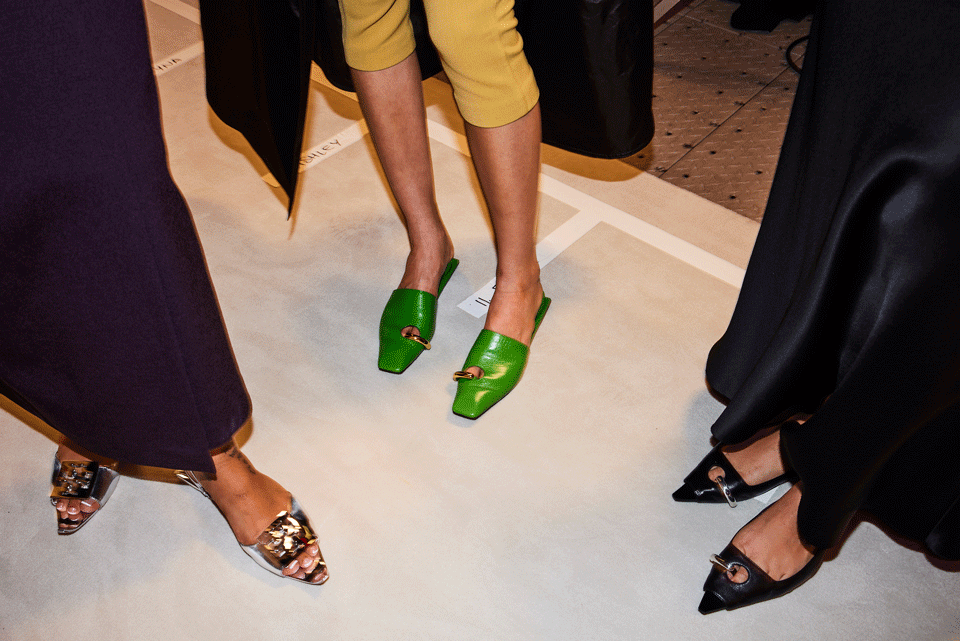 To contrast the clean minimalist lines and ethereal palette of ready-to-wear, sharp shoes are essential.
FLATS FOREVER
The simplest silhouette. The maximum versatility and style. Spring's many flats illustrate their chameleon-like ability to tap into different moods. Sleek architectural mules; sneakers so slim and thin they flirt with ballet slippers, and metallic slingbacks with charming, upturned toes.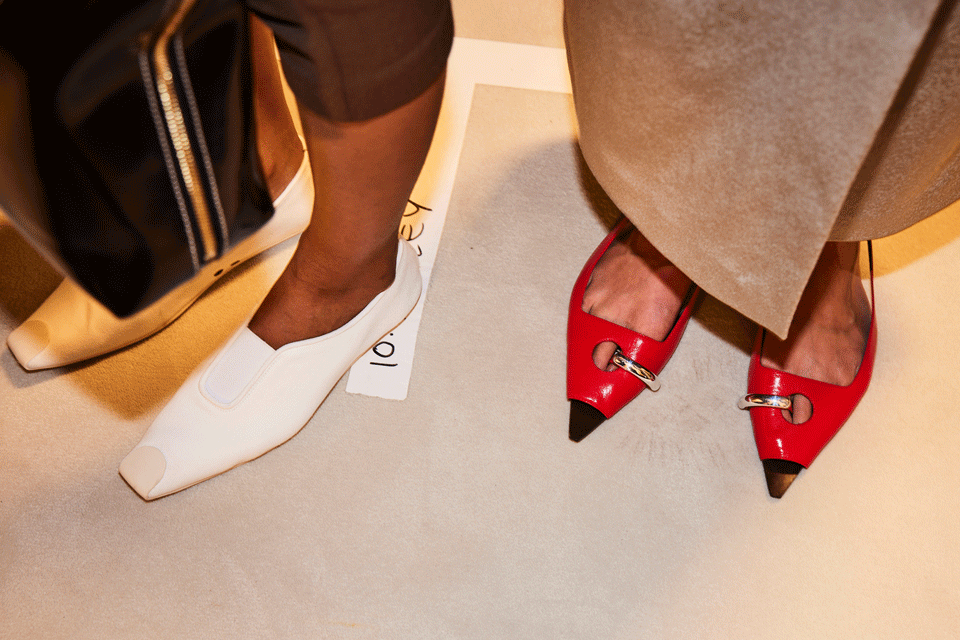 ART WALK
Surrealist details add an artful element, tricking the eye to make you look twice. Cleverly applied to classic slingback heels and flat mules, these design devices — a shoe within a shoe, inverted heels, and pierced toe rings — still promise maximum comfort and wearability.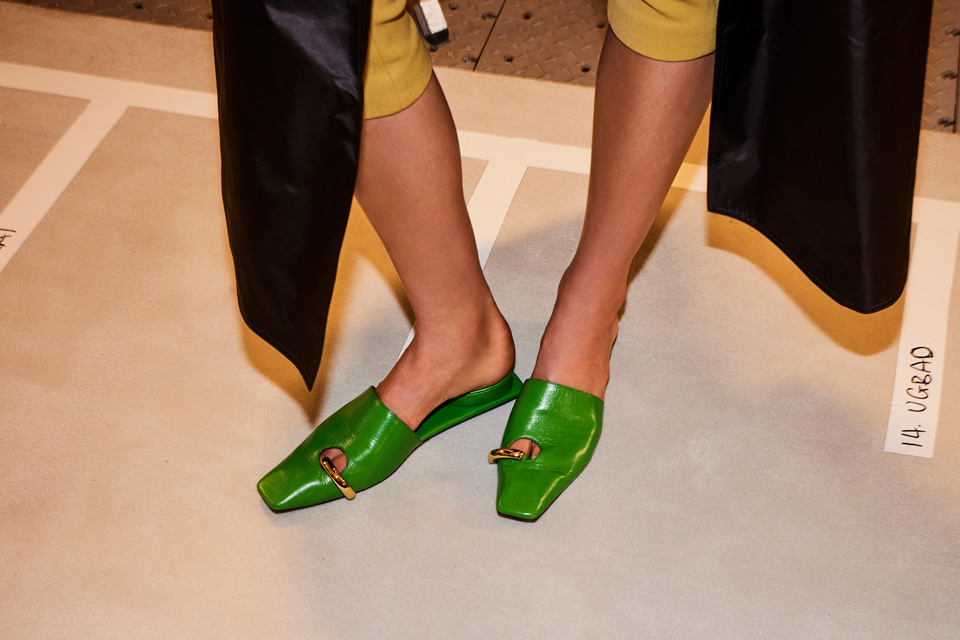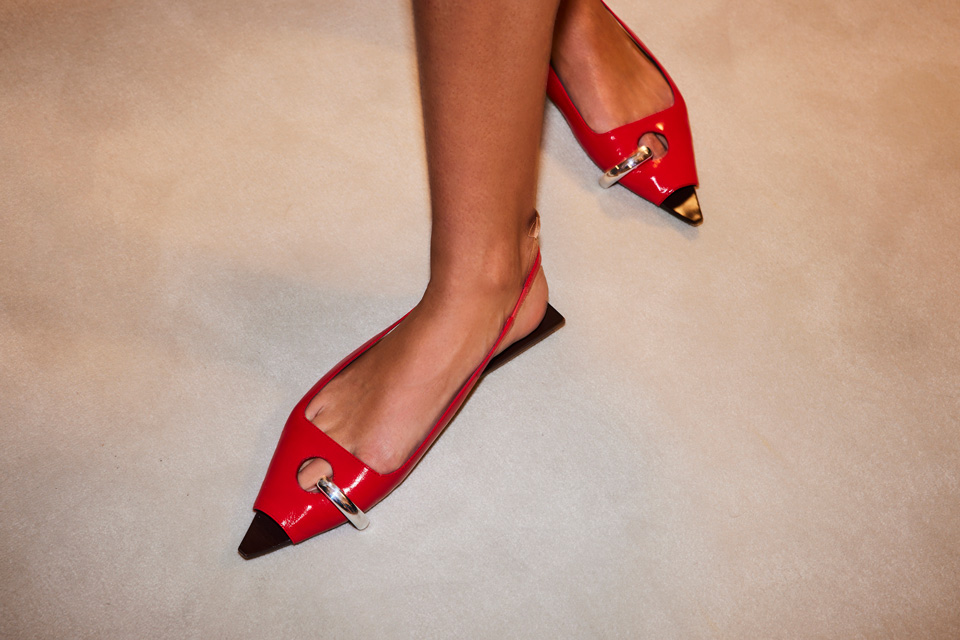 THAT'S SO METAL
Reflective metallic shoes offset ready-to-wear's cool neutrals and washed pastels. The high shine of sleek silver slingbacks played against translucent lilac separates and optic white knits. Toe rings and square-cut logos were the finishing touch on mules and slides.