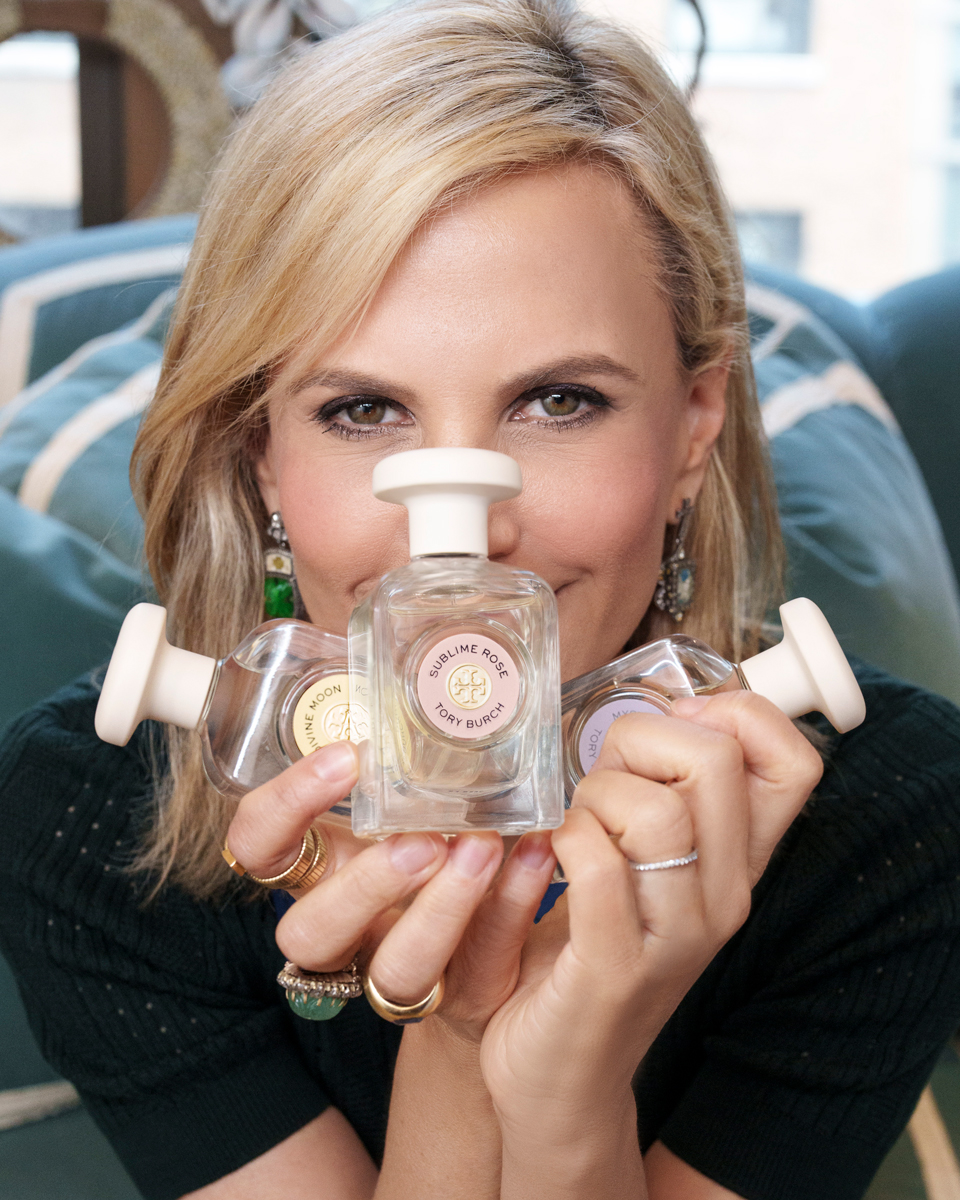 To celebrate the launch of our Essence of Dreams fragrance collection, Tory wrote a letter to our company. Read her words below, and discover the fragrances here.
Dear Team,
Our Essence of Dreams fragrance collection launches today! This was an extraordinary collaboration between our team and Shiseido. Thank you to everyone who worked so tirelessly on this collection over the past two years — I could not be more thrilled with the fragrances, the campaign, everything.
I have always been fascinated by scents and the way they can transport us or change how we feel. In a chaotic world, I wanted to create beautiful, uplifting fragrances that instill optimism and inspire us all to visualize a brighter future.
Each of the five scents represents a dream for tomorrow: Divine Moon, peace. Sublime Rose, love. Electric Sky, freedom. Cosmic Wood, magic. Mystic Geranium, joy.
I hope you love them as much as I do and feel inspired to create a world where dreams come true. When you close your eyes, what do you see?
With love,
Tory
More to explore in
Beauty