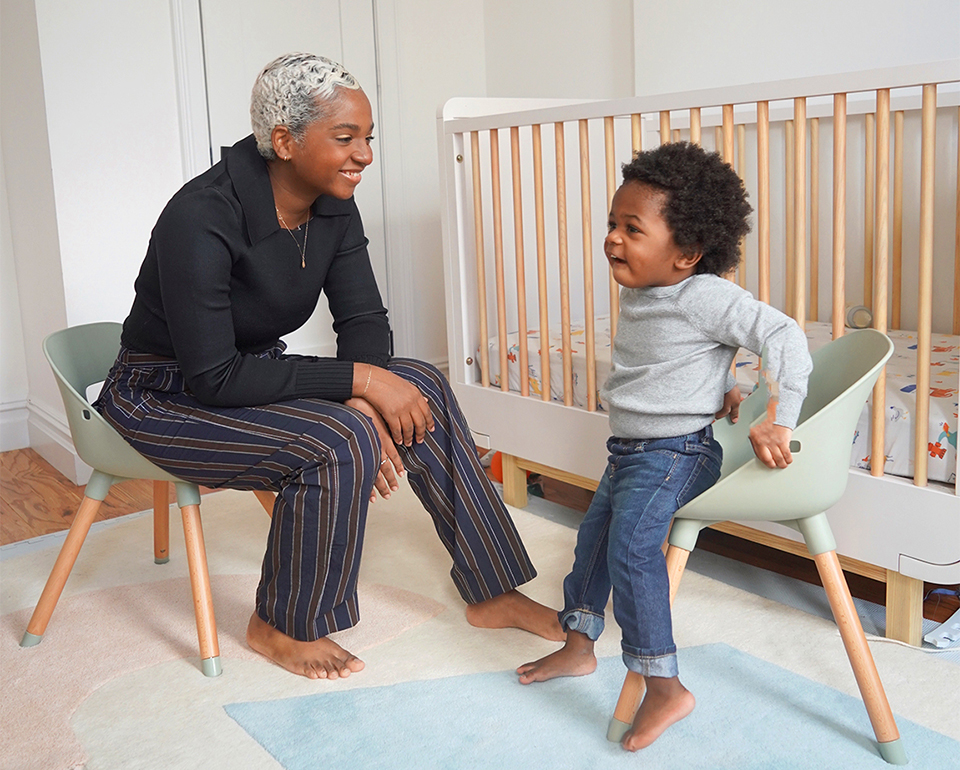 For our "Mother's Day Morning" series — a collection of interviews with inspiring moms — we spoke with Ryan Norville, founder of Oat Cinnamon, a Brooklyn-based botanical design studio. Favorited among New York City's fashion crowd, Oat Cinnamon specializes in fresh and dried floral arrangements with an energizing burst of color and texture. When Norville isn't working on projects for clients like West Elm and Warby Parker or fulfilling her biweekly bouquet subscriptions, she, her husband, Kyle, and their two children, Ciel and Sora, savor small adventures as a family of four.
Here are Norville's motherhood essentials and what a dream day off looks like for the entrepreneur and mom-of-two.
What is your perfect Mother's Day breakfast?
I would love some fluffy buttermilk pancakes, a spicy brunch pizza from Saraghina, an iced oat chai and an Aval cider.
You have 24-hours without children or work. What are you doing?
Full pampering day — nails done, facial, roots done and some nice meals alone in the corner of a restaurant where I can do some good people-watching.
What are the three things every mom needs to have in her bag?
Besides the obvious pampers & wipes, maybe some extra nursing pads, snacks and hand sanitizer.
How do you relax after the kids are in bed?
Usually, I either crack open a bottle of wine, catch up on a tv show or my favorite YouTube channels or honestly just wash my face and get some extra sleep.
What apps do you find most helpful as a mom?
We use an app called Huckleberry to track multiple things with both our kids — naps, diaper changes, feeding times and more. There's also a "Sweet Spot" feature on the premium mode that will take your child's age and nap habits and predict the next nap window for your baby. It was really helpful with our first baby when he was a newborn.
Modern motherhood can be challenging. Can you share something that helps you feel empowered as a mom?
Motherhood is extremely challenging. I think I feel empowered knowing the value I bring to my family and to the world. I know that I hold the specific power of nurturing both my kids and the world around me and, in turn, I am also raising my kids to be nurturers of their environment. I am doing this with no map or guidance in a society that consistently undervalues what I do while demanding more from me. Confidently knowing my power as a mother and woman keeps me going every day.
More to explore in
Entertaining