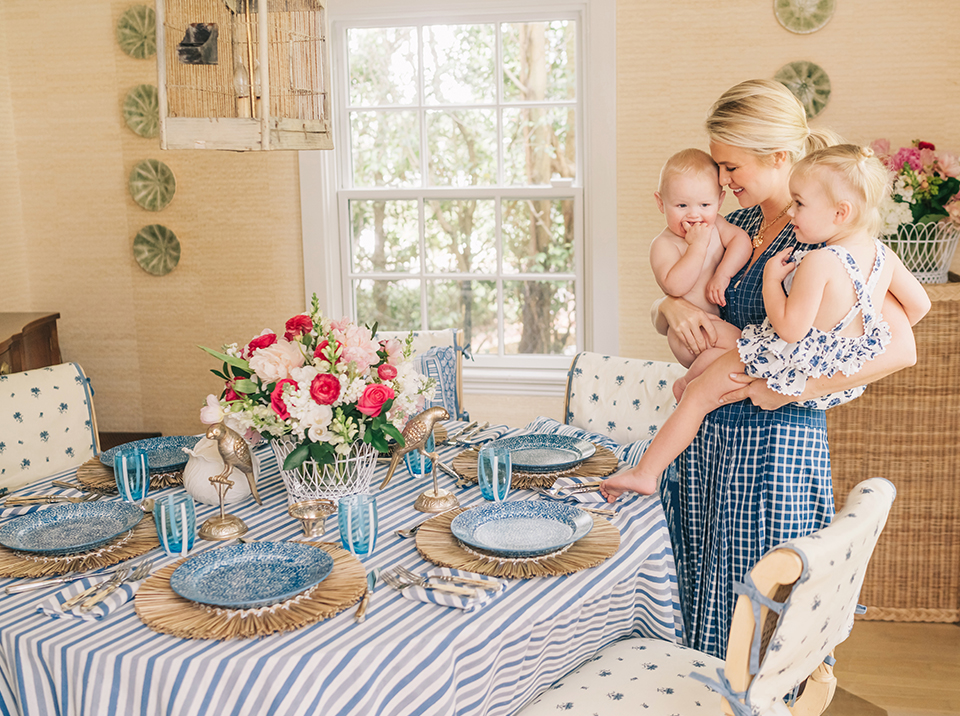 Plates with personality, colorful printed linens and seasonal flower arrangements. This Mother's Day, we're turning to entertaining aficionado and mom-of-two Julia Amory for her table setting tips. The entrepreneur — whose eponymous brand specializes in beautiful block printed linens, clothing and accessories — styled Tory Burch home with pieces from her collection to create the ultimate brunch backdrop. Below, Amory's expert take on tablescapes.
How do you start each tablescape?
I generally pick a linen pattern and build a story around it. From there it's plates – and once those are selected, I decide how much more the table needs, be it color provided by flowers or extra objects to make it feel unique and special.
What, if any, rules do you follow?
There are no rules! I approach it as a creative process, much like getting dressed. I play and tweak until it feels right. If I had to give one rule for those intimidated by the process, it would be to stick to a streamlined palette. Mixing shades of one color can make it a bit less overwhelming.
What would you add to make a table feel special for Mother's Day?
I love a terracotta potted flower on the table. Bringing the outdoors in is such a lovely way to celebrate the beginning of spring.
What is your go-to color palette?
I gravitate towards pinks, greens and blues but I love an unexpected lavender moment and will always have a soft spot for a rich chocolate brown.
What about centerpieces and floral arrangements?
Generally low [centerpieces] are best as that allows people to interact across the table. I love to use multiple bud vase arrangements; small pitchers or julep cups for flowers work too.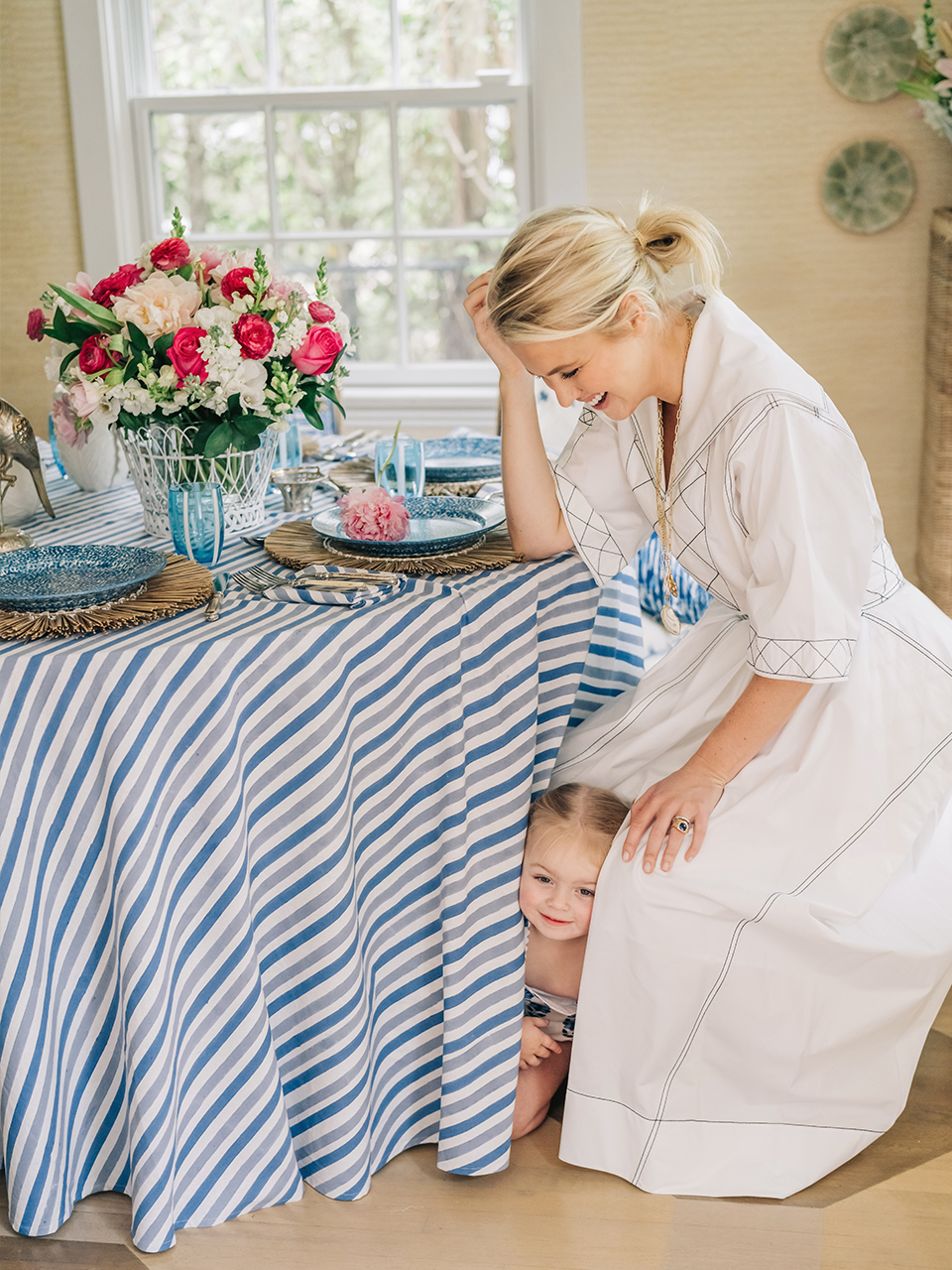 More to explore in
Entertaining