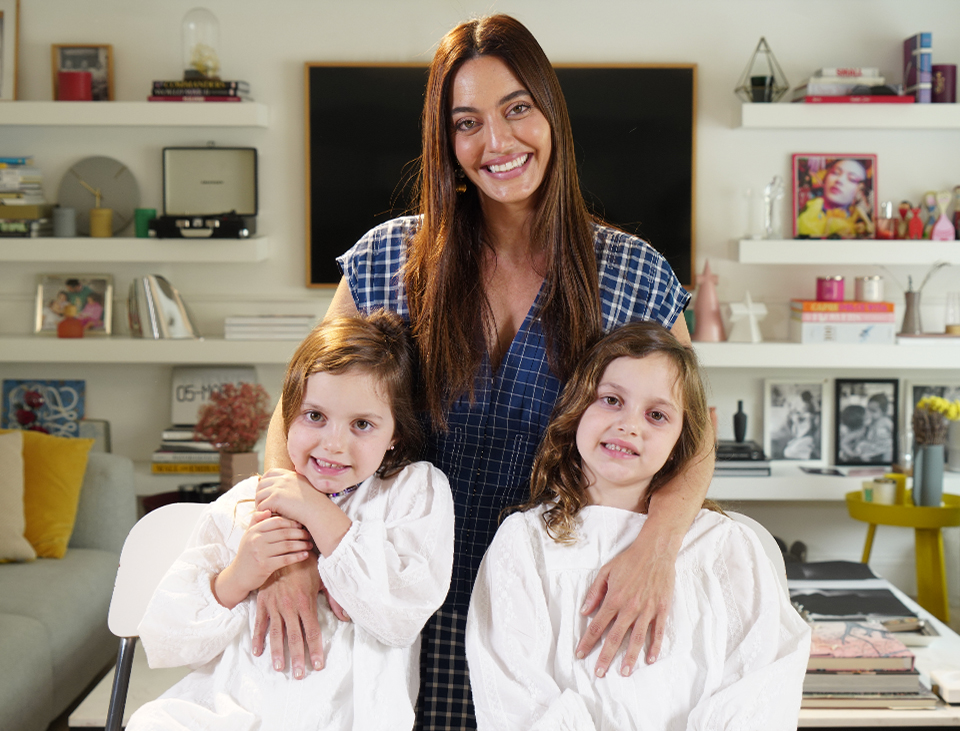 One of the many perks of being a girl mom is getting to play dress-up. This Mother's Day — the UAE celebrates March 21 — Karen Wazen's six-year-old daughters, Karlie and Kay, led the styling session. The adorable twins picked out pieces for their mom to wear, matching bags and shoes to Spring dresses, skirts and tops. From the looks of it, they too could have a future in fashion.
Below, the Dubai-based entrepreneur and mother-of-three shares lessons on motherhood and how she's embracing her changing style.
What is the most important lesson you have learned as a mother so far?
There is no shame in asking for help. I have three children almost the same age. Asking for help, having my family take over when I felt exhausted and trying to slip in me-time were essential to be the best mom I could be for my little ones.
And what is one lesson you hope to pass on to your children?
Be kind. Being kind takes you very far.
How has motherhood influenced your style?
After two consecutive pregnancies, I found that my body had completely changed, and I was unable to wear my usual clothing. I also needed to be comfortable so that I could run around after my children! I became a lot more focused on accessories to elevate my outfits.
What is your perfect "mommy-and-me" day?
Now that my children are six and seven, I love our conversations. I learn so much from them and feel that they also take in a lot from our quality time together. We love our pool days and have created so many family pool games. My husband loves a nice BBQ, so it's the perfect lunch by the pool.
How will you be spending Mother's Day this year?
Watching a movie or show together, side by side. This is my perfect plan. Both my mom and I love watching series and end up talking about them for the next month! Since we are both working moms, a little relaxing time is something we really value.