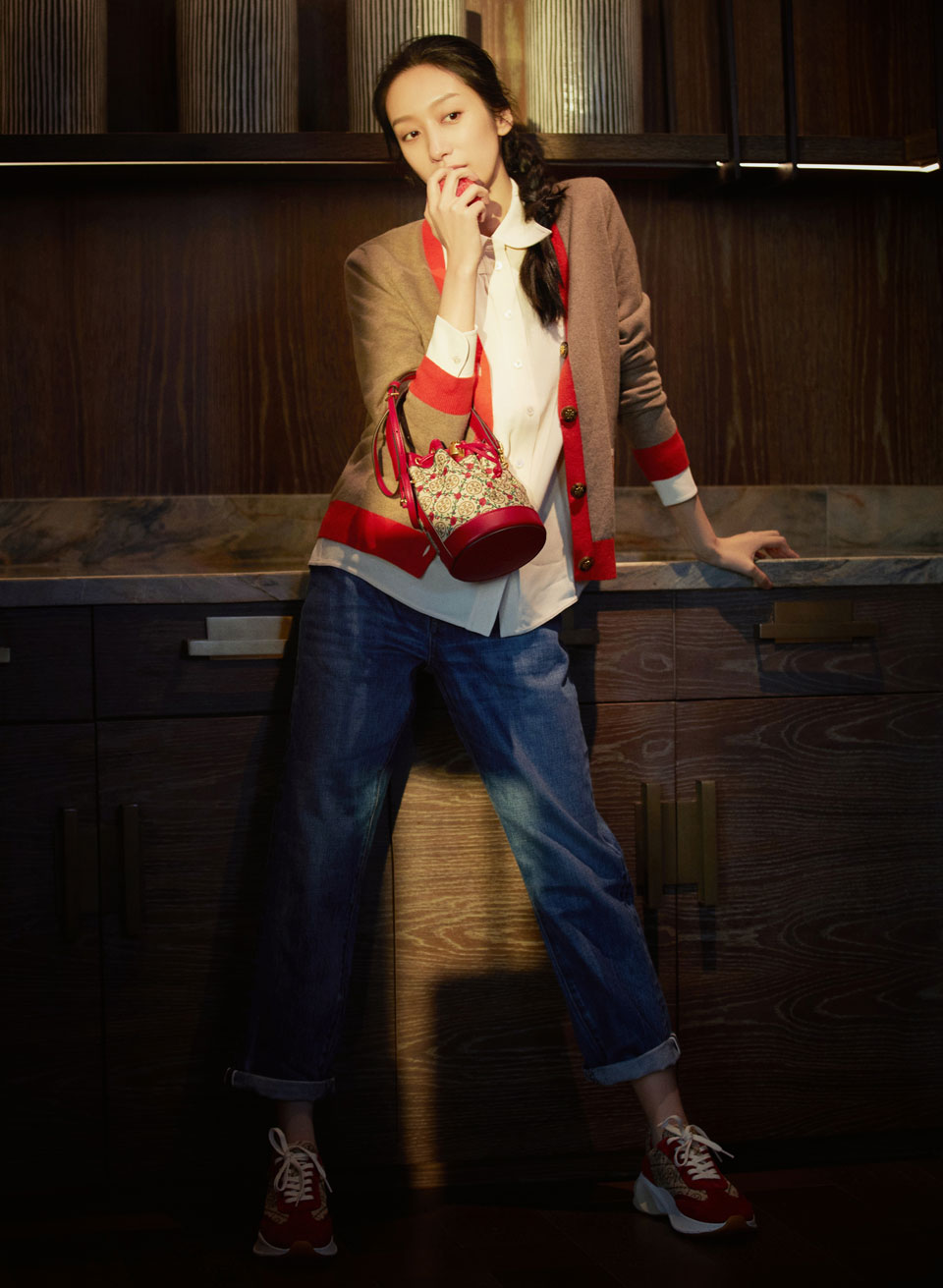 As we enter the year of the tiger — a symbol of strength and bravery — we look to inspiring women who share these traits. Chinese actress and director Maizi marches to the beat of her drum with confidence and determination. The independent artist lives in Shenzhen with her husband, fellow creative Huang Jue, raising two children and working on new projects at a pace that feels refreshing and thoughtful. Here, looking festive in red, Maizi shares her Lunar New Year plans, traditions and style.
Growing up, my favorite Lunar New Year traditions included…
Pasting spring couplets, eating dumplings and staying up late on New Year's Eve… All of these New Year activities are joyful and full of hope.
And new traditions I've started with my family…
When I was at school, I often went to the suburbs with my friends to see fireworks. Later, when I got married and had my own family, I would also take the kids for trips during the New Year holiday.
This year I'll celebrate by…
Learning a new skill with my family.
My favorite food for a new year celebration…
Dumplings. Our family tradition is to eat dumplings every New Year and during other festivals.
The New Year traditional custom I never fail to follow…
No matter how busy I am, pasting spring couplets is a must-do New Year tradition.
Favorite gift to give when visiting friends and family for the new year…
Meaningful or handmade gifts.
When dressing up for a new year celebration…
I prefer something simple and comfortable, but that also feels fresh.
My Chinese zodiac sign is…
Dragon
从小到大,我最爱的春节传统是…
贴春联、吃饺子、守岁等等……感觉辞旧迎新的仪式感非常喜庆,也充满希望。
有了家庭之后,我会开始在新年的时候…
上学之后吧,会和朋友去看看郊外的烟花,后来结婚有了家庭,也会利用春节的假期带小朋友们去旅行。
今年我希望这么庆祝新年…
陪家人一起学一项我们都还不会的技能吧~
过年最爱吃是…
饺子,我们家的传统就是逢年过节都要吃饺子。
=我会坚持的新年传统是…
贴春联,即便再忙都不会忘记的新年传统。
新的一年,我会在拜访亲朋好友的时候带的礼物是…
带一些有美好寓意或者自己亲手做的小礼物吧。
新年我会这样打扮…
我比较期待的新年打扮应该是简单、舒适,同时又能给大家耳目一新的感觉。
我的生肖是…
龙
More to explore in
Culture