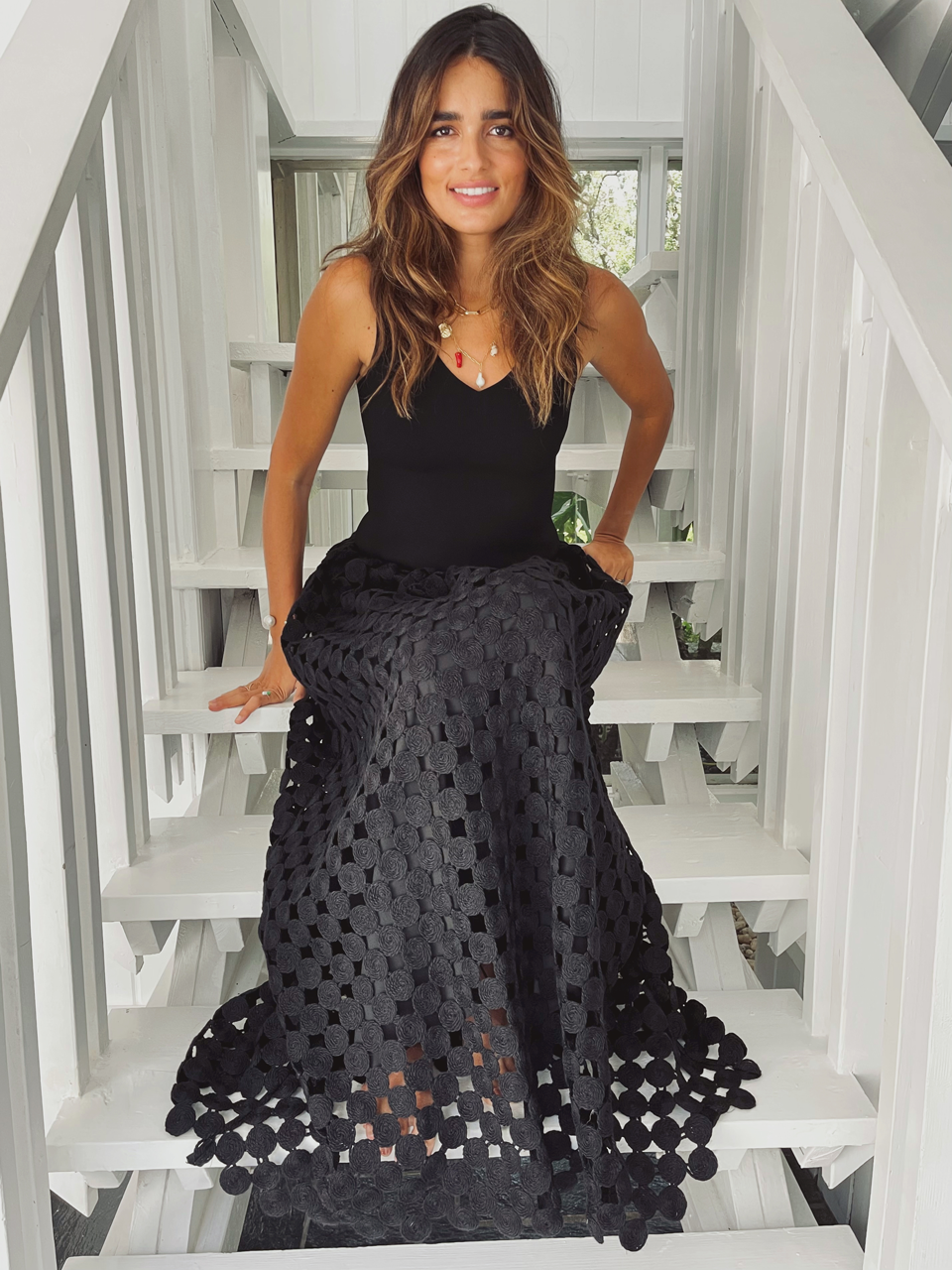 As Tory always says, businesses do well by doing good. When former model Priscila Zoullas launched her accessories company, OIYA, she did so with a mission to pay it forward. Through a partnership with the Nobel Prize-winning program ShareTheMeal, Zoullas designs jewelry to help fight child hunger. "OIYA is all about good vibes and spreading positive energy," says Zoullas. "Every time you buy a product, you are feeding a child for a day." We caught up with the designer just before the holidays, a time when she continues to embrace this spirit of giving.
When I'm not working, you'll find me…
Spending time with my family and friends or on the tennis court.
And during the holidays…
I love to travel during the holidays — not only to relax but also to find inspiration for new OIYA pieces. We always try to go to a beach destination to totally unplug and spend quality time with my family.
My holiday party style tip…
Less is more, especially during the holidays when everything else can be so hectic. Keep things simple and minimal, that way the focus is on what matters most.
And when it comes to accessories…
The more the better. I love mixing textures, stones and colors. I think accessories can say a lot about your style — they reflect your personality.
My favorite gifts to give…
Are spontaneous ones! I love discovering gifts that speak to my friends' personalities.
And on my personal wish list…
My hope is to partner and collaborate with like-minded brands to spread the OIYA do good, look good mission worldwide. My more personal wish is to spend more time with my family at our home in Rio this year.
This year, I'm grateful for…
Good health and my family. Not only this year, but every year.
My greatest goals for the New Year…
To continue creating fun, affordable accessories and helping to fight child hunger around the world.