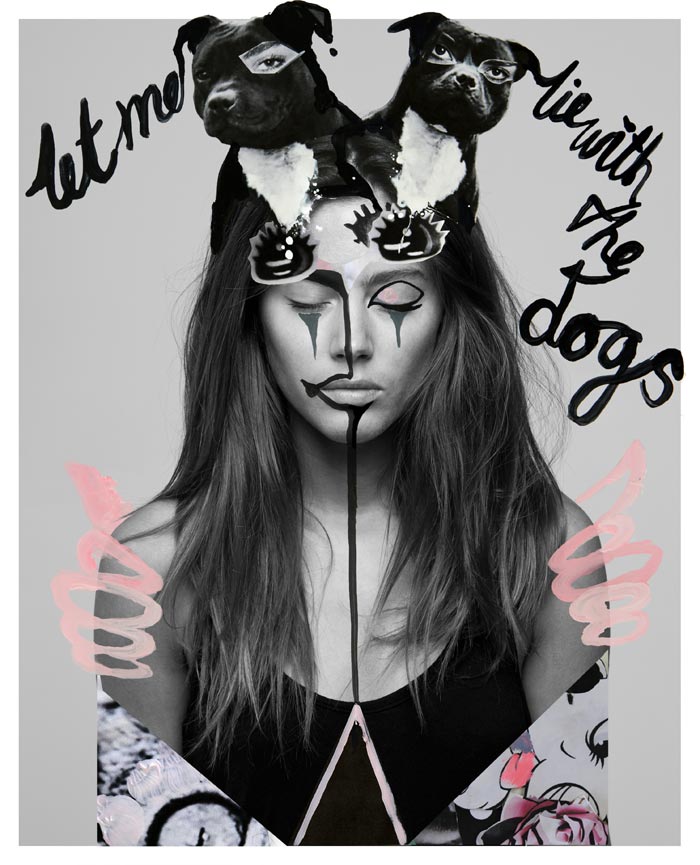 What makes this ultra-cool London artist and filmmaker tick? Find out.
My film style is…
Glitchy, kaleidoscopic and surreal.
And my fashion style is…
Sometimes the tomboy, sometimes the tart.
When starting a video project, I begin by…
Scribbling and sketching to feel out the direction I want to take, then searching the galaxy or artist's work that exists outside of my studio for inspiration.
Most fun video I ever did…
I think I had the most fun making Paint Test No. 1 for NOWNESS. I shot it in one day, with a friend of mine, and a pot of body paint. Very simple and so much fun.
The key to making a good video is…
Understanding movement, and pacing.
And when being filmed, always remember to…
Stay relaxed. Something I rarely remember. My face moves around so much and my hands speak some sort of sign language when I start talking on camera. Almost like a Jim Carrey character. Not a good look.
Favorite work by another filmmaker…
I have been researching music videos this morning and came across this video which I fell in love with a couple of years ago. Sometimes the simplest ideas are best.
My current obsessions…
The band Blood Orange and affogato (coffee poured over ice cream).
I collect…
Plastic Mickey Mouse heads.
My design/art/fashion icons…
László Moholy-Nagy for design, Marlene Dumas for art and Raf Simons for fashion.
My personal styling trick…
I am borrowing this from Coco Chanel — to always take off one accessory or piece of jewelry on the way out of the door. Better to be understated than visually too noisy.
My dream collaboration…
A music video for someone who I think is awesome — maybe Frank Ocean, Grimes or Elvis.
Best advice I ever received…
"The cream rises to the top," from my Dad when I left art school. It means something like, don't be put off by the competition, only the best stick it out for the long run.
More to explore in
Culture