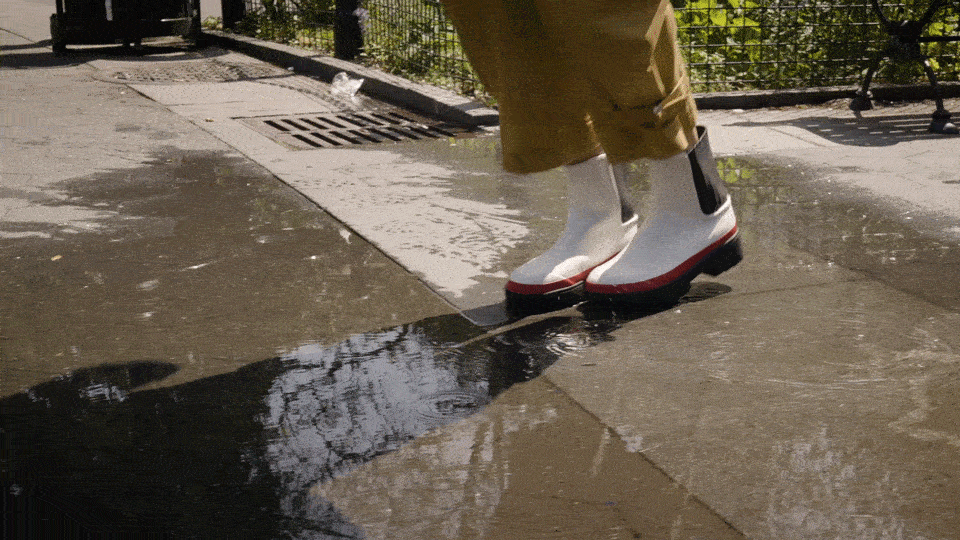 It's no secret that rainy days are best spent at home, snuggled up with a good book or film. But that isn't always an option. When the outside world comes calling, so too does the dilemma of choosing a weather-appropriate outfit. Here, the Tory Daily editors pulled together three fall looks that strike the perfect balance between water resistant and style statement.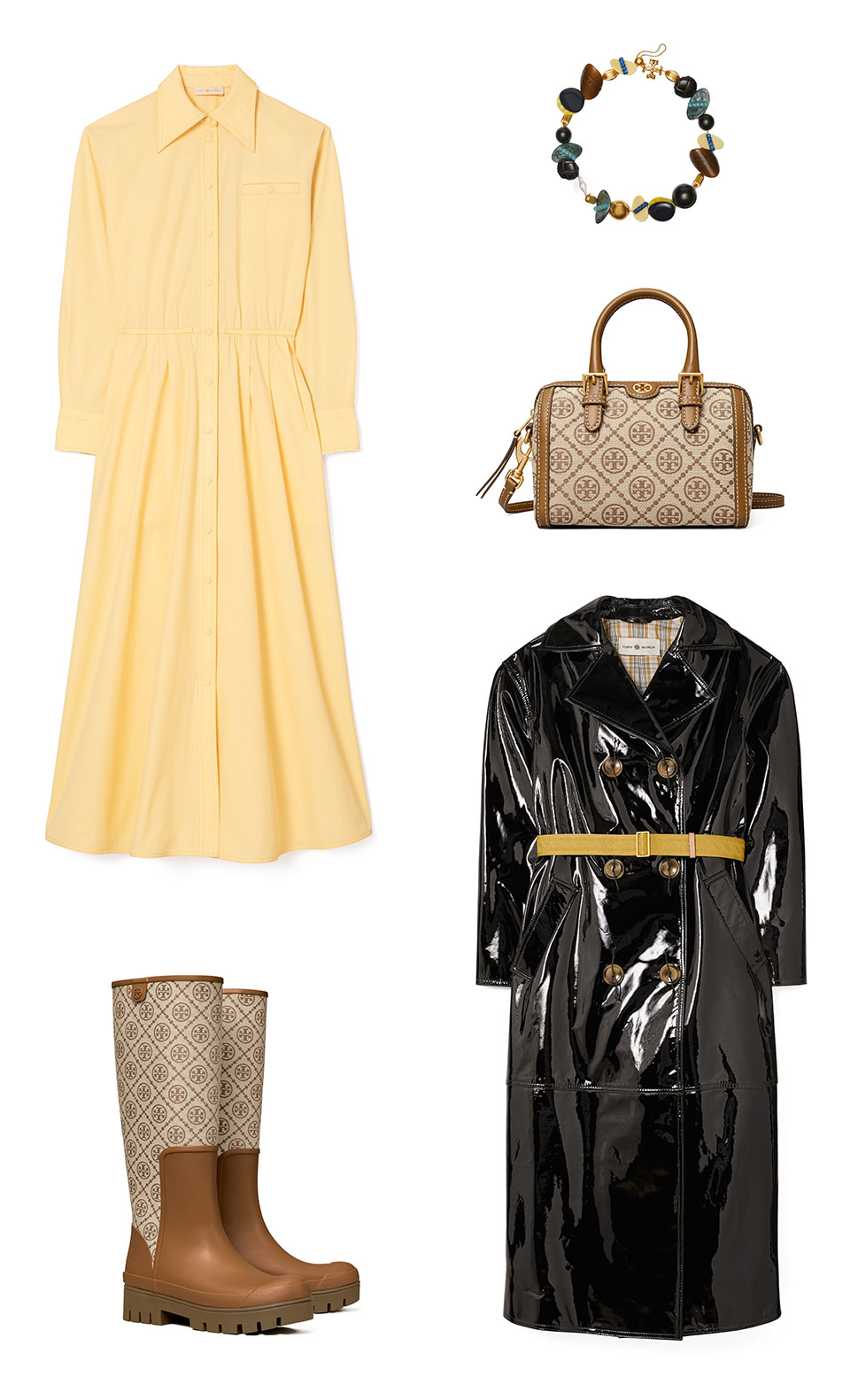 For rain-or-shine social obligations, put your best foot forward in our T Monogram rain boots, done in a coated woven jacquard. Our water-resistant patent trench coat is the ultimate layering piece and looks great worn over an easy dress.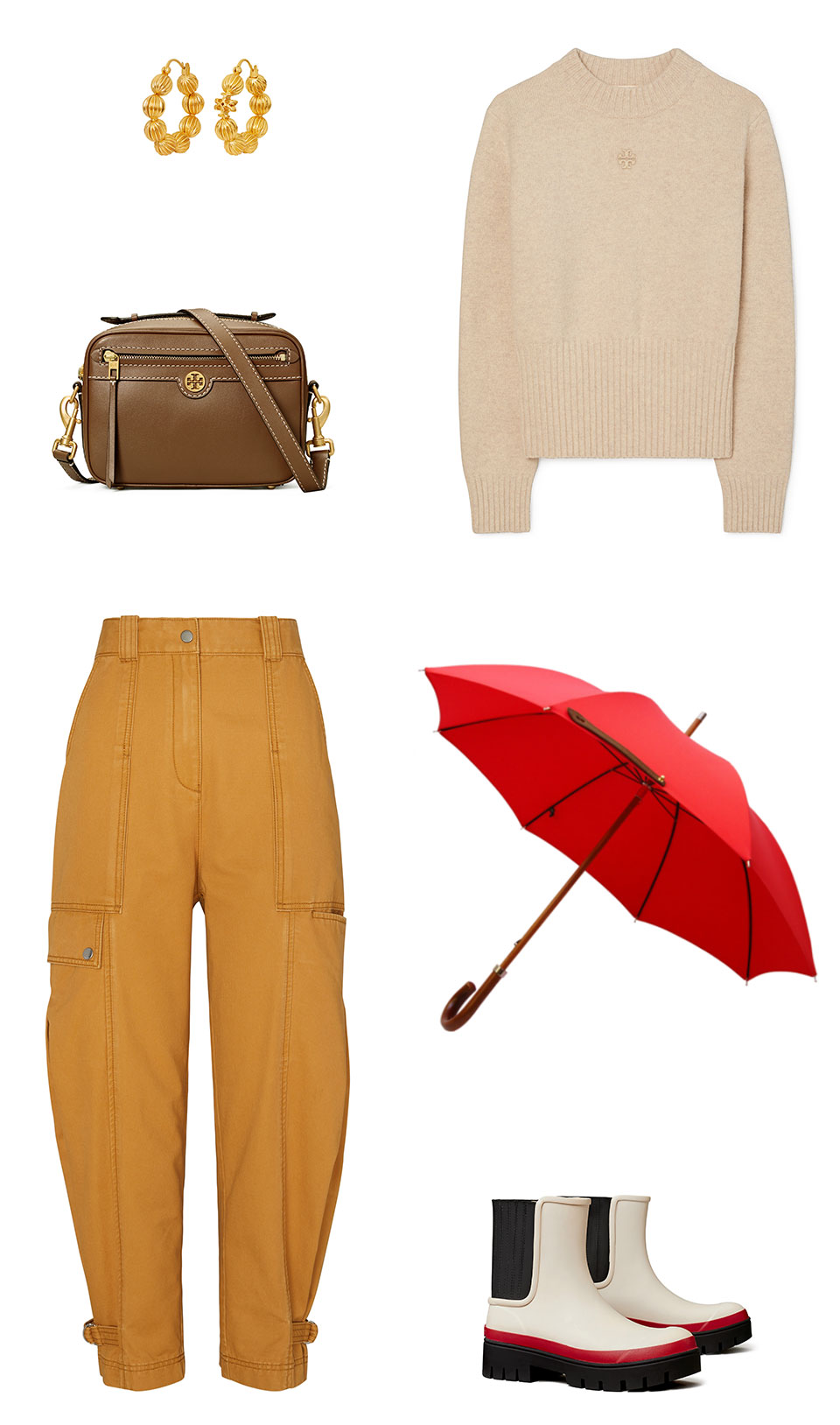 Keep dry under a chic umbrella — like this one from London Undercover — and in our color-blocked Foul Weather ankle boots. Relaxed cargo pants and a crewneck sweater make for great work-to-weekend wear, just add accessories to mix things up.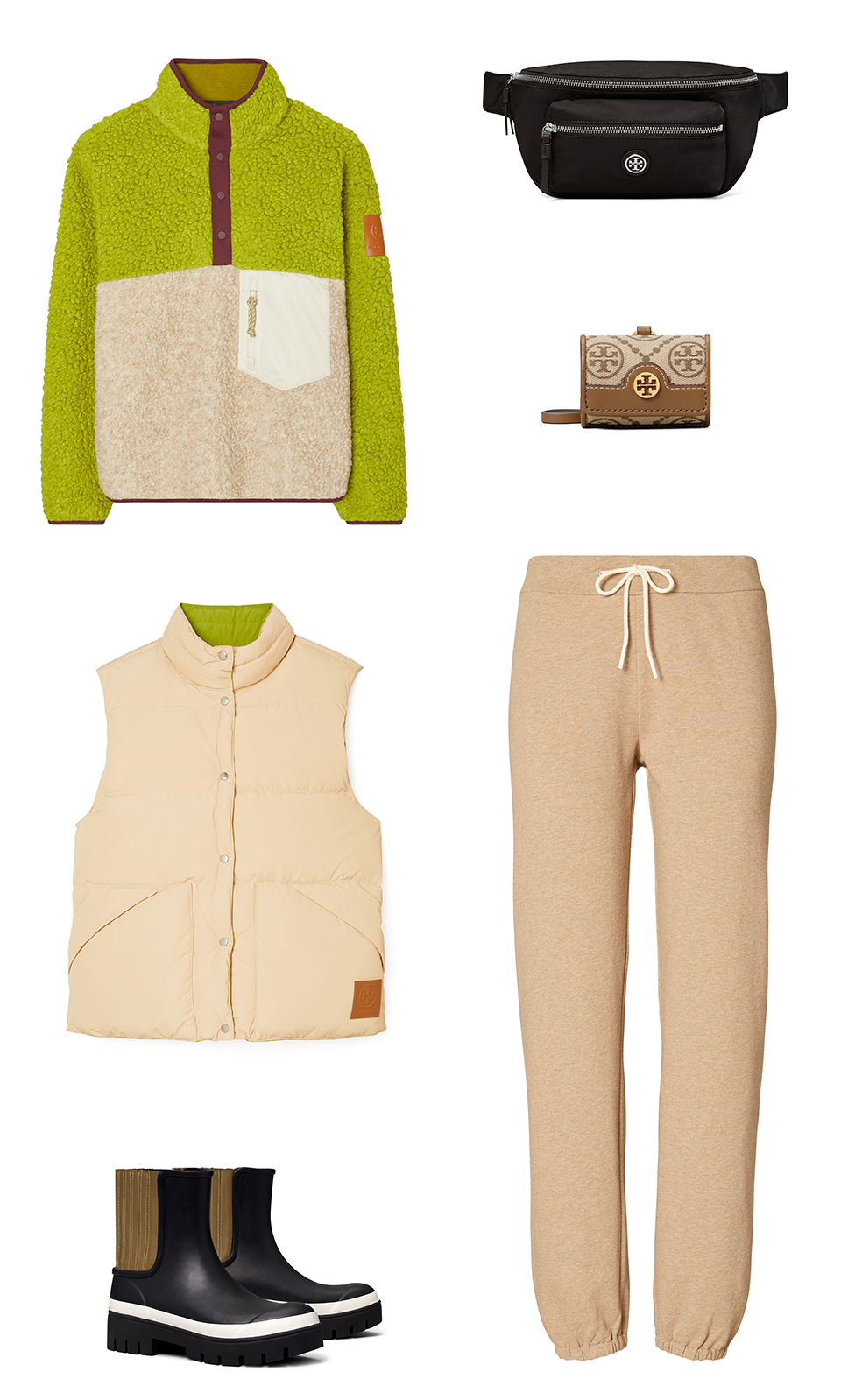 Even the perfect lazy weekend can be interrupted by the outside world. For a quick trip to the store or a walk with the dog, French terry sweatpants, a fleece pullover and a down vest are essential layers.