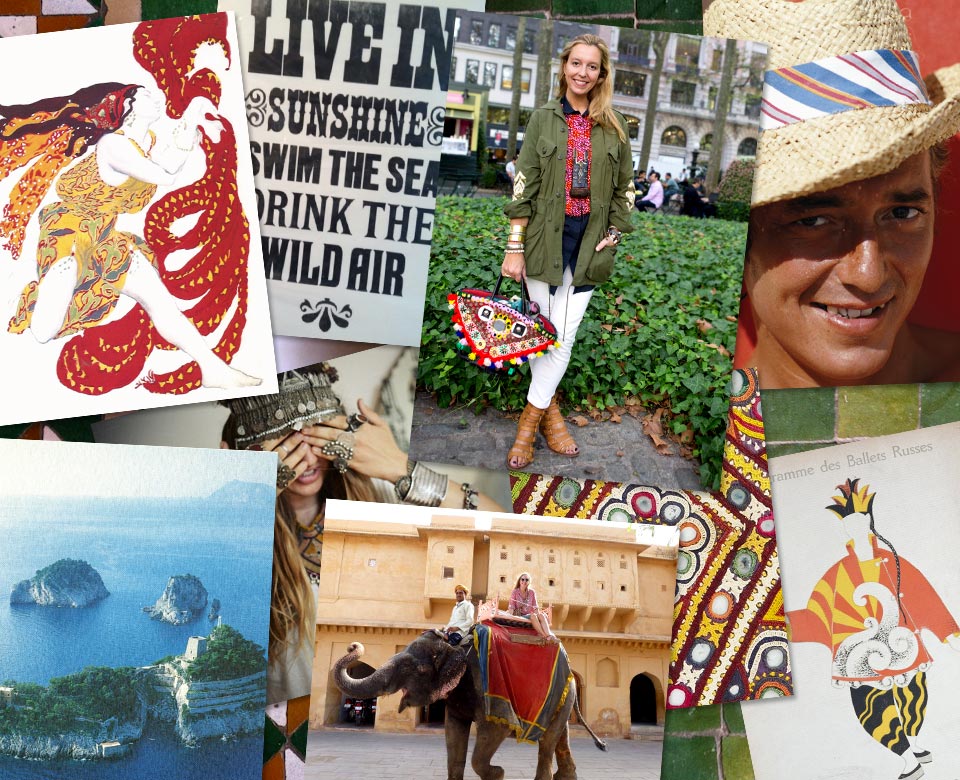 The Figue designer on what inspired her new bohemian-chic collection
What inspired Figue?

I have always wanted to have my own line. I started sketching at a very early age and was always surrounded by music, the ballet and lots of color. My grandfather was choreographer and dancer Léonide Massine. He had a closet full of costumes from his collaborations with the Ballets Russes, and my dog and I spent hours in his closet playing dress-up.

Describe Figue in five words?

Global, artisanal, resort-spirited, colorful, bohemian.

Who are your style icons?

Anita Pallenberg, Louise Nevelson, Gabriella Crespi, Diana Vreeland, Frida Kahlo, Lauren Hutton.

Favorite childhood memory of being on Isola dei Galli…

One of my fondest memories was watching the dancers from my grandfather's company rehearse ballet performances for the fall season. I remember the fragrance of the figs and the rosemary in the air.

When did you fall in love with fashion?

Both of my grandmothers were very elegant, chic and had eclectic taste, so I had a natural affinity for style and clothes. When I was 15, I interned at Victor Edelstein's couture house in London — he made dresses for Princess Diana. It was also, ironically, the height of the punk era in London. I absolutely loved what was happening in fashion at that time. And after that summer, I was determined to forge a career in fashion.

Best advice you received when launching Figue?

"Follow your heart and follow your gut."

Favorite looks from the collection…

The military jackets and embroidered tuxedo shirts because they're timeless and reflect the ethos of Figue. The fringe bags and the flying elephant tote because they conjure the bohemian spirit.

If you weren't a designer, you'd be…

A vet.