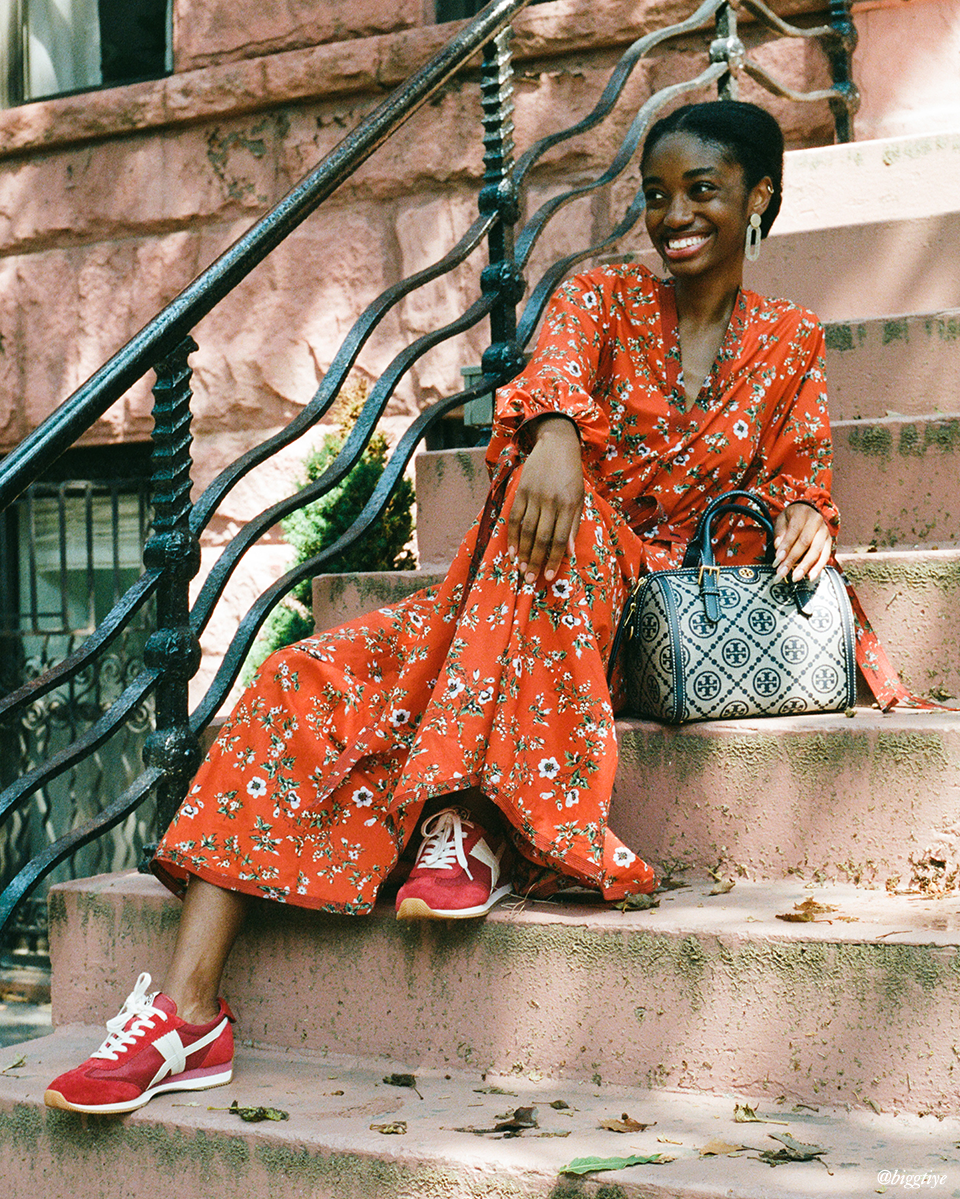 Whether she's in front of the camera or behind it, Satchel Lee brings an indelible energy on set. Last season she was Tory Burch model and muse, this season, photographer. For Fall/Winter 2021, Lee collaborated with six incredible women, capturing the collection around their New York homes, offices and neighborhoods. "I get so hyped seeing young Black and Brown women doing their thing," says Lee. "Life can be whatever you make of it, and it's nice to be reminded of that by a group of extraordinary artists and entrepreneurs."
At just 26-years-old, Lee — daughter of legendary film director Spike Lee — has positioned herself as a force both within and outside of the creative industry. She is a passionate advocate for LGBTQ+ people and, as Global Ambassador at this year's Golden Globes, partnered with Callen-Lorde, a New York-based organization helping the queer community. The organization received a $25,000 grant from the Hollywood Foreign Press Association on Lee's behalf.
Being born-and-raised in New York City makes Lee our resident expert on the matter — especially New York City style. "I don't think New York style is one thing, just as New York isn't one thing," she tells us. "Since this is such a melting pot, you will find every kind of person here and every kind of style." For Tory, that is one of the best things about the city. Its possibilities, creativity, diversity… There is no place like New York.
Here, our Fall/Winter 2021 collection through the lens of Satchel Lee.