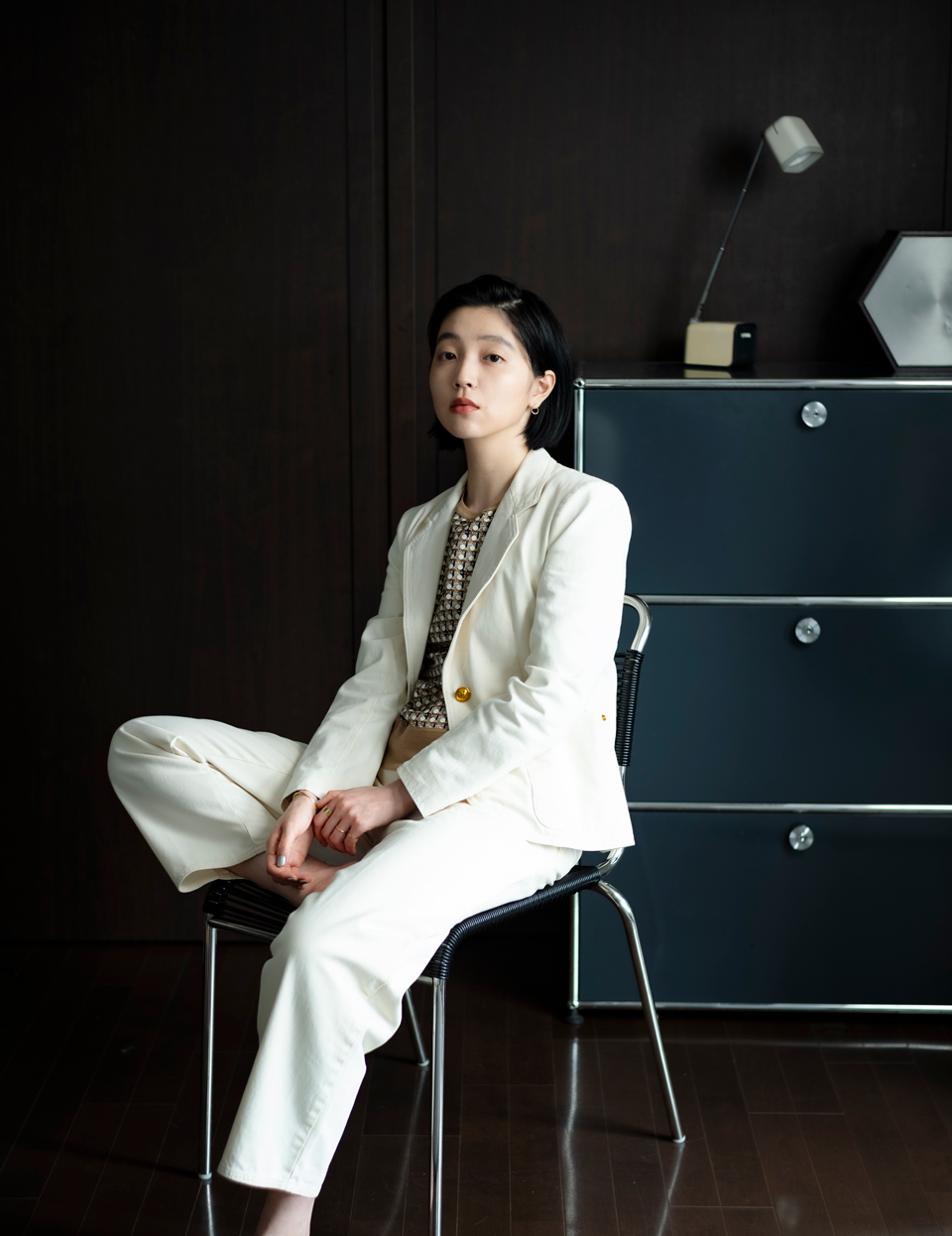 There are few things better than getting lost in a great book. Spending an hour or more enthralled in its story, familiarizing yourself with its characters. It's a feeling Miyu Otani knows all too well. The Japanese model and writer — who counts Shiseido as a client — is known in her circles as a book lover. "I have loved going to the library since I was a kid," says Otani. "As I grew up, I began collecting books and, ever since I started working as a writer, I have been reading books with the intention of learning about writing." Otani frequently shares her favorites reads with her Instagram followers and, for Tory Daily's annual Book Issue, we asked her to do the same for our readers. Below, Miyu Otani's very own book club.
A book that changed my life…
Love Life by Yoko Araki
Yoko Araki — the wife of Japanese photographer, Nobuyoshi Araki — is a woman I admire. The daily life of Mr. and Mrs. Araki is full of love. Reading this book, I think about my future self. My desire is to become a woman who is calm, graceful and broad-minded like Yoko.
The books I always recommend…
Dreams by Jonathan Borofsky
Dreaming is something that we have all experienced. It is interesting to feel the thrill of seeing inside someone's head, outlined in fragmented sentences and pictures.
Neko ni Kamakete (Being tied up with a cat) by Ko Machida
I live with one cat. In Neko ni Kamakete, Ko Machida describes his happy days with his cat, as well as the inevitable fact of the eternal separation that eventually comes. I hope that anyone who lives with animals will read this book.
What I'm reading now…
Yacco, Growing up with Omotesando in the 70's by Yasuko Takahashi
Tanka to iu Bakudan (A Bomb called Tanka) by Hiroshi Homura
And on my summer reading list…
Shiawase zukuri (Creating Happiness) by Kaori Momoi
Toshokan no soto wa arashi (A storm outside the library) by Hiroshi Homura
Butsu Butsu (Things) by Genichiro Inokuma
If I could be a fictional character from any book, I would be…
Reiko from Star Birth by Kohei Tsuka
Reiko is a mysterious woman with a turbulent life. She is someone who brings people together with her beauty. I have a great admiration for her, blooming like a flower in a story that is very dramatic and sad at the same time.
My favorite place to read…
In the bath
For me, reading is…
A stimulating time that always gives me a chance to think.
私の人生を変えた本は…
『愛情生活』 荒木陽子
荒木経惟の妻・陽子さんは、私の憧れる女性のひとりです。 荒木夫妻の日常は愛に溢れていて、こんな夫婦になりたいなと思う美しい日々がこの本には綴られています。陽子さんのように冷静でしなやかに、懐の深い女性になりたいと、この本を読んで未来の自分を考えます。
いつも皆におすすめしている本は…
『夢を見た』 ジョナサン・ボロフスキー
誰しもが体験したことのある夢を見るということ。断片的な文章と絵で構成された誰かの頭の中を覗き見ているようなどきどきする感覚が面白い。
『猫にかまけて』 町田康
私は1匹の猫と暮らしています。町田康さんの猫との楽しい日々の描写はもちろん、誰かと暮らすときに訪れる永遠の別れという避けられない事実。動物と暮らしている人には是非読んでほしいと思っています。
今読んでいる本は…
『表参道のヤッコさん』高橋靖子
『短歌という爆弾』穂村弘
この夏の読書リストに入っているのは…
『しあわせづくり』桃井かおり
『図書館の外は嵐』穂村弘
『物物』猪熊弦一郎
もし私が本のなかの人物になれるとしたら…
玲子/ 『スター誕生』つかこうへい
"美しすぎる"というばかりに人々を巻き込み、自身も波乱の人生を送るミステリアスな女性。 あまりにもドラマチックで切ないストーリーの中で花のように咲き誇る彼女にすごく憧れがあります。
私のお気に入りの読書場所は…
お風呂
私にとって読書とは…
考えるきっかけを与えてくれる刺激的な時間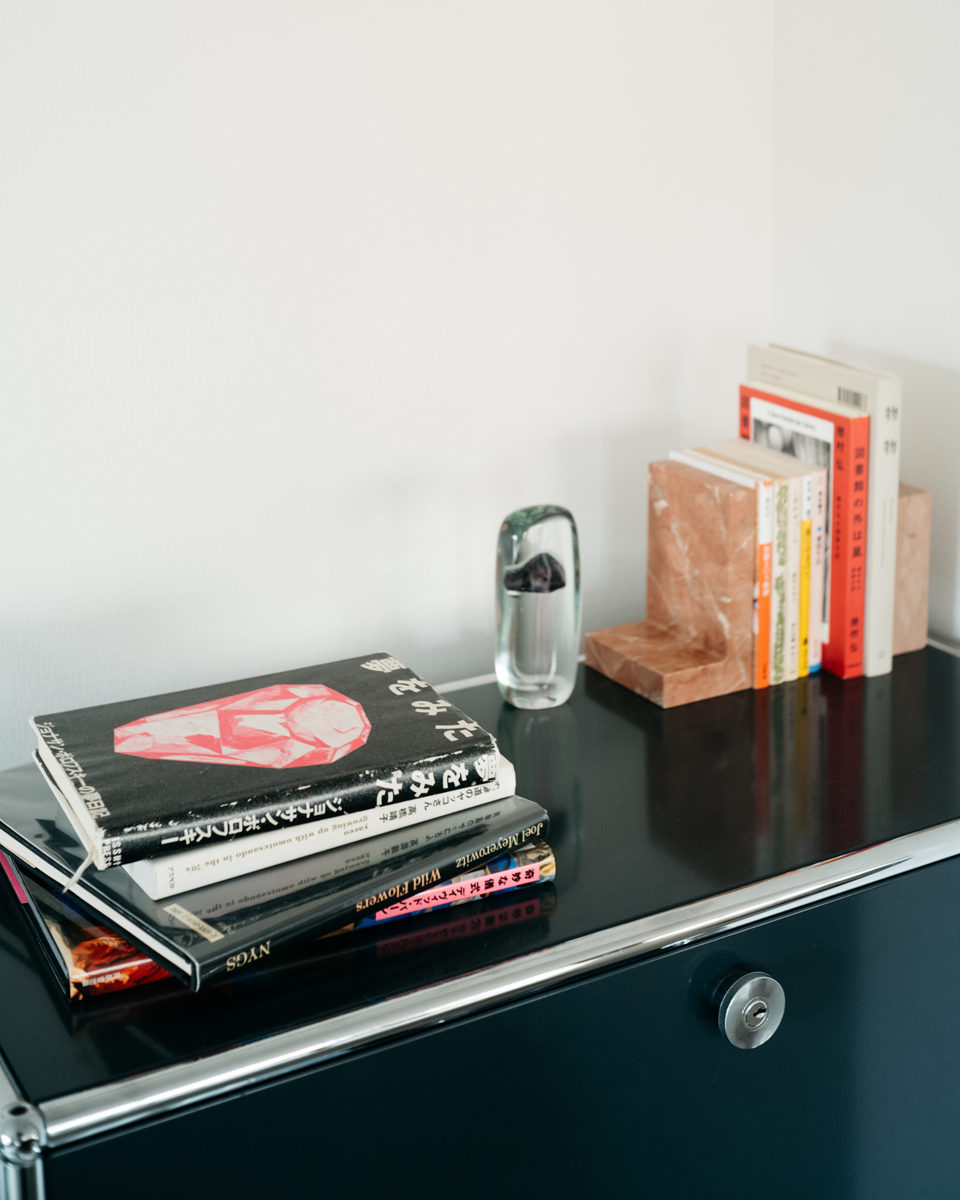 More to explore in
Culture