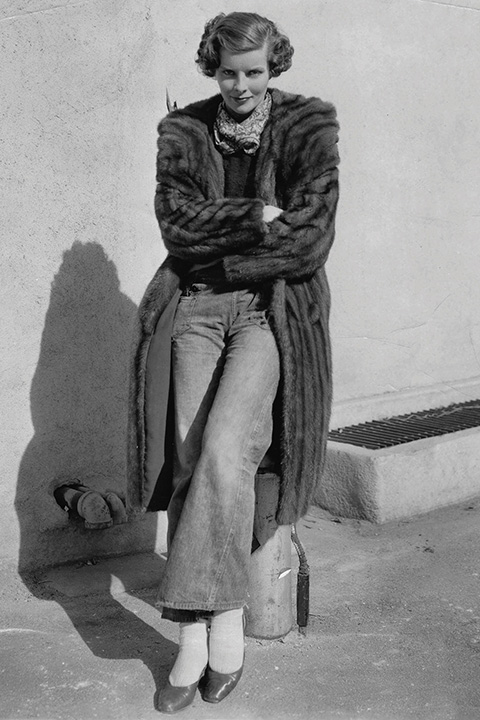 A new book and exhibit spotlight Katharine Hepburn's iconic devil-may-care fashion, from roomy overcoats to tomboy trousers. Here, our favorite quotes from this daughter of a suffragette.
"Anytime I hear a man say he prefers a woman in a skirt, I say, 'Try one. Try a skirt.'"
"I wear my sorts of clothes to save me the trouble of deciding which clothes to wear."
"I let them make me up and then I took all that makeup off and I presented what I thought was the true me."
"I said to Garbo once, 'I bet it takes us longer to look as if we hadn't made any effort than it does someone else to come in beautifully dressed.'"
"I hate to see women a victim of things which to me are totally silly. Possibly it's all right from the age of 15 to 25, during the first domination of desire to be fascinating to the opposite sex. But once one is onto that routine, anybody who relies on all that junk to be fascinated by you isn't worth fascinating."
"I put on pants 50 years ago and declared a sort of middle road. I have not lived as a woman. I have lived as a man. I've done just what I damn well wanted to…."
"I have one. I'll wear it to your funeral" — in response to Barbara Walters asking if she ever wears skirts.
Quotations from Rebel Chic by Rizzoli
Above: Katharine Hepburn on the RKO lot, ca. 1932, Judy Samelson Collection
More to explore in
Culture