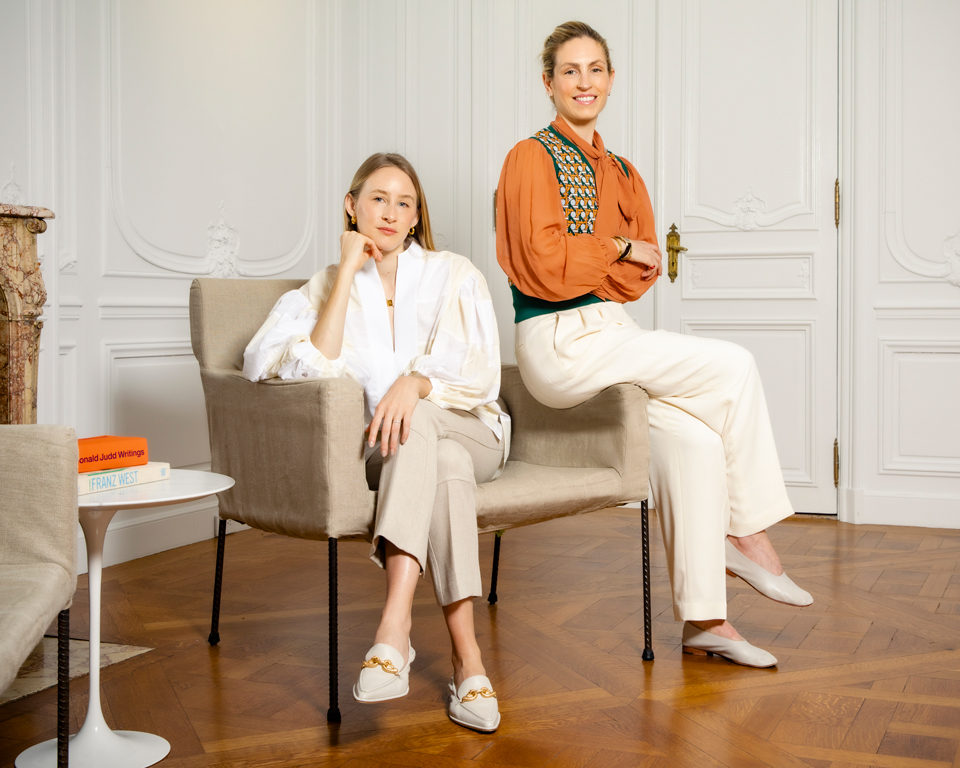 At surface level, the art world is made up of galleries and artists, dealers and collectors. Look a little deeper, and you will find an ecosystem comprised of countless roles, all critical to the industry's success. Take David Zwirner, one of the world's most renowned art galleries. Since opening its doors nearly three decades ago, it has expanded to six locations globally, including three in New York City. That takes a village.
Helping to run David Zwirner's day-to-day operations are Brady Doty and Audrey Rose Smith — senior director and sales assistant, respectively. Between client viewings, meetings and calls, Doty and Smith invited Tory Daily to the gallery's Upper East Side location for an afternoon of trying on fashion and talking about art.
I found my way into art when…
Brady Doty: I took my first art history class in high school. The classroom lights would dim and the slide projector would spin noisily — I felt instantly transported to another time and place and realized I loved learning about art. I never wanted to let that feeling go so I stuck with it.
Audrey Rose Smith: My mother opened an art gallery when I was 12 years old. I would spend my weekends and afternoons helping her install exhibitions, paint walls, organize shows and talk to clients. It was a world that always felt natural and exciting to me.
Three up-and-coming artists everyone should know…
BD: Federico De Francesco, Jesse Mockrin and Izzy Barber. Works by Jesse and Izzy were recently highlighted on the gallery's new click-to-buy marketplace, Platform, an exciting new digital space to engage with and learn about emerging and established contemporary artists. I recommend checking it out!
ARS: Portia Zvavahera, a young Zimbabwean artist who had a show with us in London last fall. She creates diaphanous canvases through layered brushwork and printmaking techniques. Ernst Yohji Jaeger, a Japanese-Austrian painter whose work I discovered at 15 Orient last winter. And I recently acquired a work by Katelyn Eichwald — I love her sinister, Hitchcockian scenes rendered so delicately in small-scale canvases.
The artist or piece that changed my life…
BD: Artemisia Gentileschi. She painted courageous women with powerful personalities and technically, she was a virtuoso.
ARS: In the winter of 2011, I saw Christian Marclay's The Clock which was playing on a 24-hour loop at Paula Cooper Gallery. It was January and I took my father. There was a long line to see the video work, which is essentially a 24-hour compilation of thousands of film clips depicting time (clocks, watches, references to time etc.), sewn into chronological order and mirrored to real time. We passed the time so begrudgingly in the cold outside, only to enter and continue to pass time so joyfully while watching the film. In moments like that, art and life do truly fuse in a way that can only be understood as magical.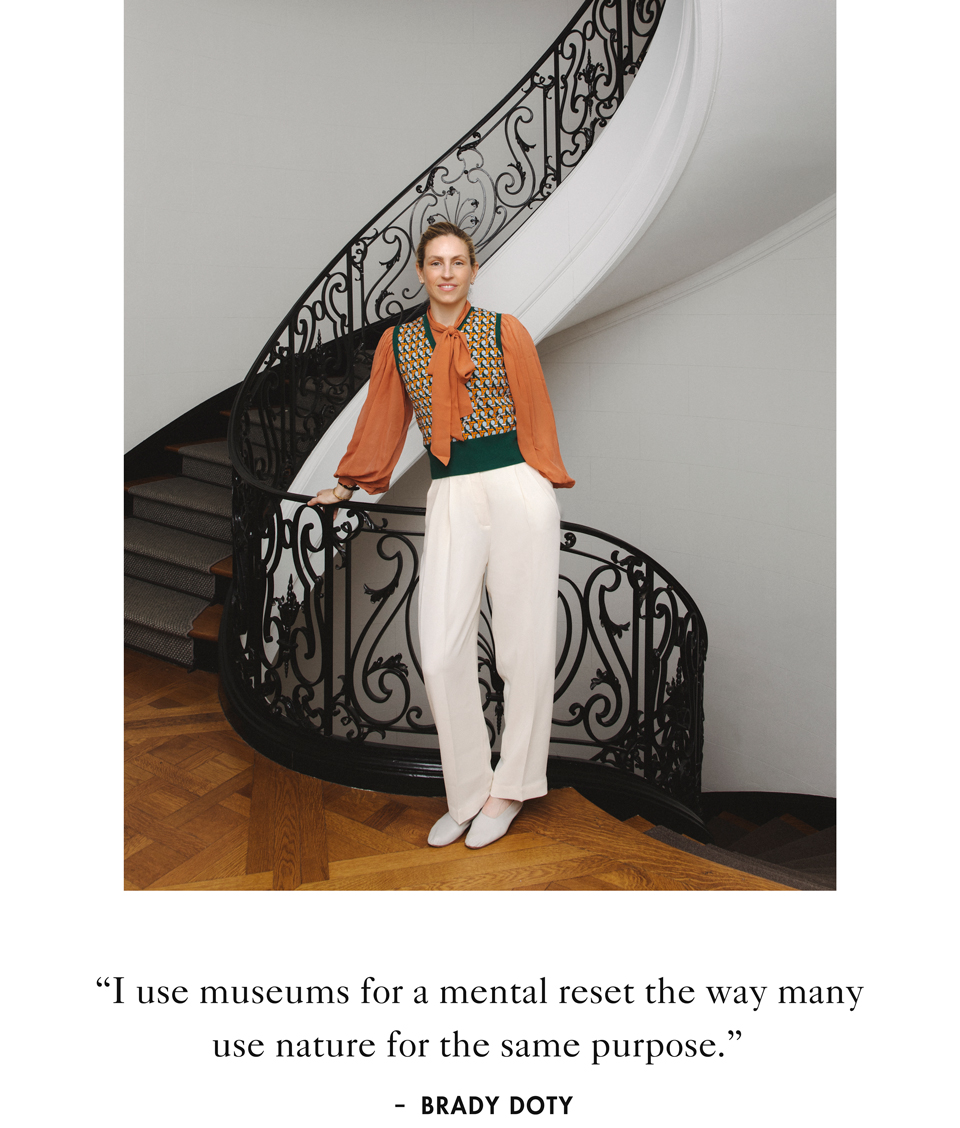 If I could live inside any artwork, it would be….
BD: I could live in it or with it — Rose Wylie's painting, Breakfast. Rose uses thick, rough black brushstrokes to paint a traditional still life that erases all banality. The scale and texture contradict the domestic subject matter. It's brilliant.
ARS: Stepping into a Lucas Arruda painting would be a sublime and mysterious adventure!
Advice I would give to women looking to enter the art world…
BD:
1) Look, Look, Look at lots of art
2) Surround yourself with other ambitious women
3) Embrace your limitations
ARS: Body language speaks volumes. Act with confidence.
When I'm not at work, I am…
BD: Running around with my kids or at a museum. I use museums for a mental reset the way many use nature for the same purpose. Living near the Metropolitan Museum of Art I enjoyed hours and hours of an empty museum during the pandemic and it was magic.
ARS: Working on balcony, a bi-annual print magazine I founded with my husband this year. Much of our understanding of art is filtered through a commercial and event-driven narrative. balcony suggests a different way of discovering art—it's about offering a perspective that is more atemporal, intimate and casual.
After hours, you'll find me…
BD: Deep in crafts at home with my three children, husband and our new puppy, Utah. I have always loved a good craft project.
ARS: At The Odeon having a martini.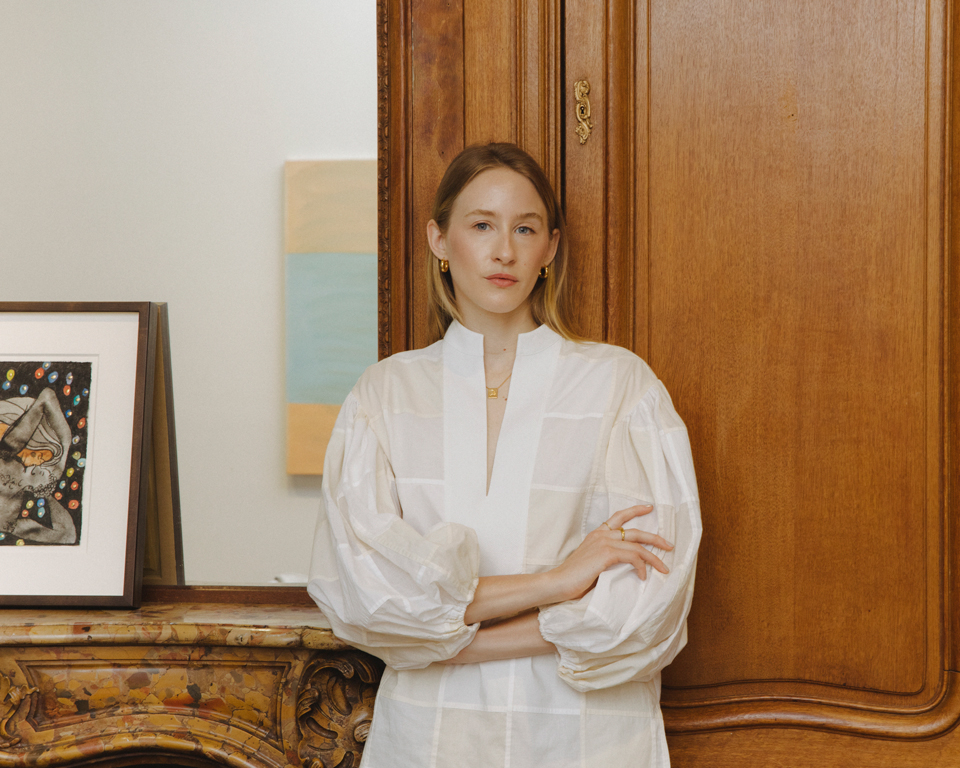 More to explore in
Culture