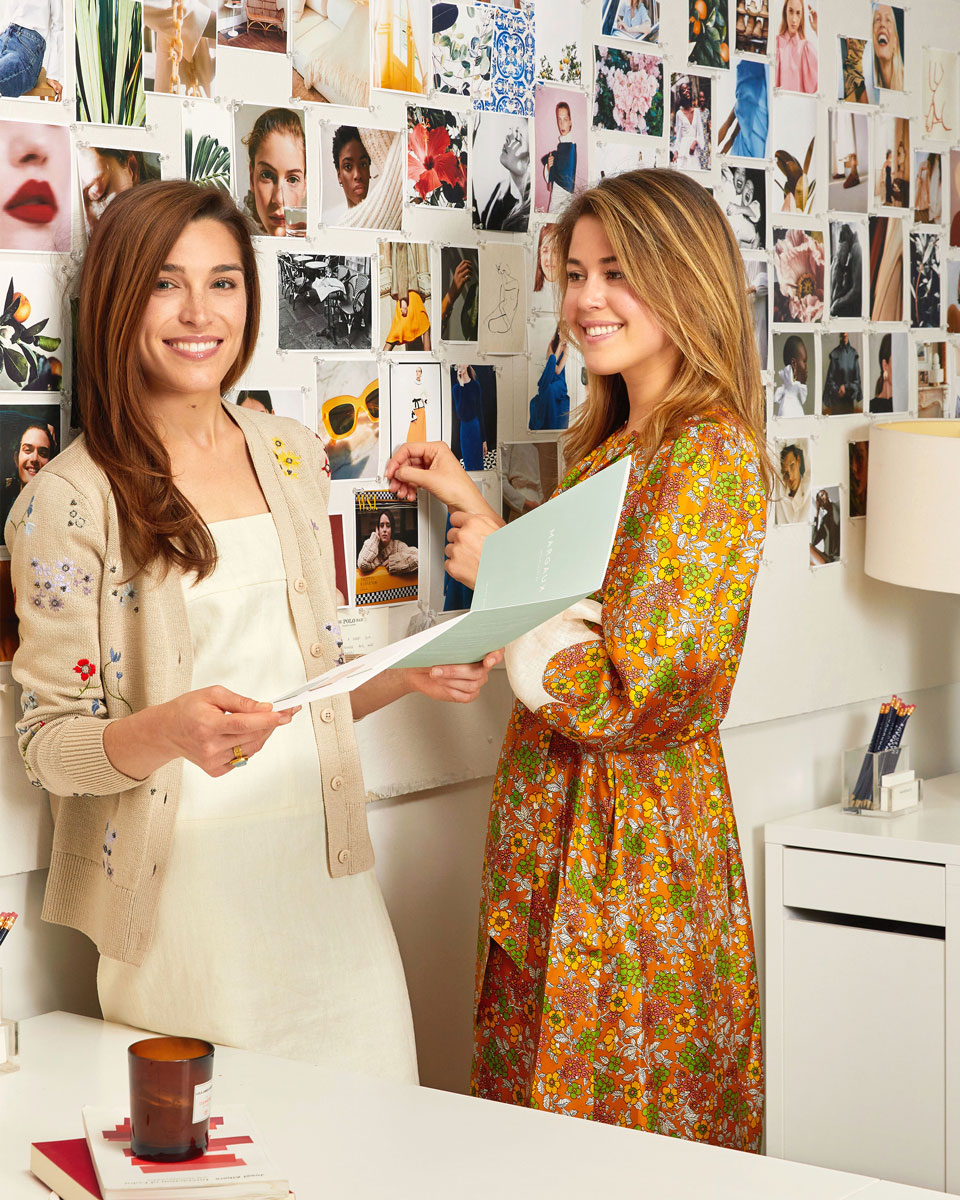 It's not unusual for best friends to share big plans — for adventures, careers, families… In Alexa Buckley and Sarah Pierson's case, it was business plans. After graduating from Harvard in 2014, they launched luxury shoe brand Margaux. With an extended size range — Margaux offers three widths and sizes run from a US 3 to a 14 — and "wear-everywhere" designs, Buckley and Pierson are changing the way women shop for shoes. "We believe that every woman deserves to feel as beautiful as she does comfortable," the co-founders tell us. Considering the success of Margaux's signature style, the Demi ballet flat, it appears their customer would agree.
Here, the best friends and business partners share the roses and thorns of running a company as well as the playlist that gets them through a work day.
We were inspired to launch Margaux…
Because we believe that every woman deserves to feel as beautiful as she does comfortable. Margaux was born from our search for beautiful, wear-everywhere shoes that kept us comfortable on our feet — no matter where the day took us. So, we decided to build a brand that changed the way women (like us!) shop for shoes with an extended size range, comfort-minded design, and heritage quality that stands the test of time.
The best part about running our own business…
Our partnership: We are so lucky to do what we love surrounded by people we love — as best friends, no less. That spirit of camaraderie, community and friendship permeates everything we do at Margaux HQ.
And the most challenging…
Starting and running a business, no matter what industry you're in, is an emotional roller coaster: You can experience the highest highs and the lowest lows, sometimes within hours. Through this we've learned that having a trusted partner, surrounding yourself with a strong support system and connecting with customers to remind ourselves why we do what we do is critical. There are few things more energizing than building something, and when we step back to remember this at the end of each day, it puts everything into perspective.
The secret to starting — and sustaining — a business with your best friend…
Trusting each other wholly — and enjoying the ride!
The thing we are most proud of…
The community we've created. We're a small, all-female team creating shoes we can't wait to wear ourselves for an incredible, passionate and diverse community of customers who have chosen to walk with us. We've built Margaux in conversation with that community, and hope that every woman can see herself reflected in the brand's style and perspective.
Our advice for someone starting a business…
You don't need to be an expert at what you want to do — you just have to be humble and determined enough to figure it out. When we started Margaux, we were twenty-two-year-old History majors with no business getting into footwear, and so much to learn about business and life in general. But we were able to find our way by becoming students of this industry, and surrounding ourselves with people who were generous enough to share their experiences with us.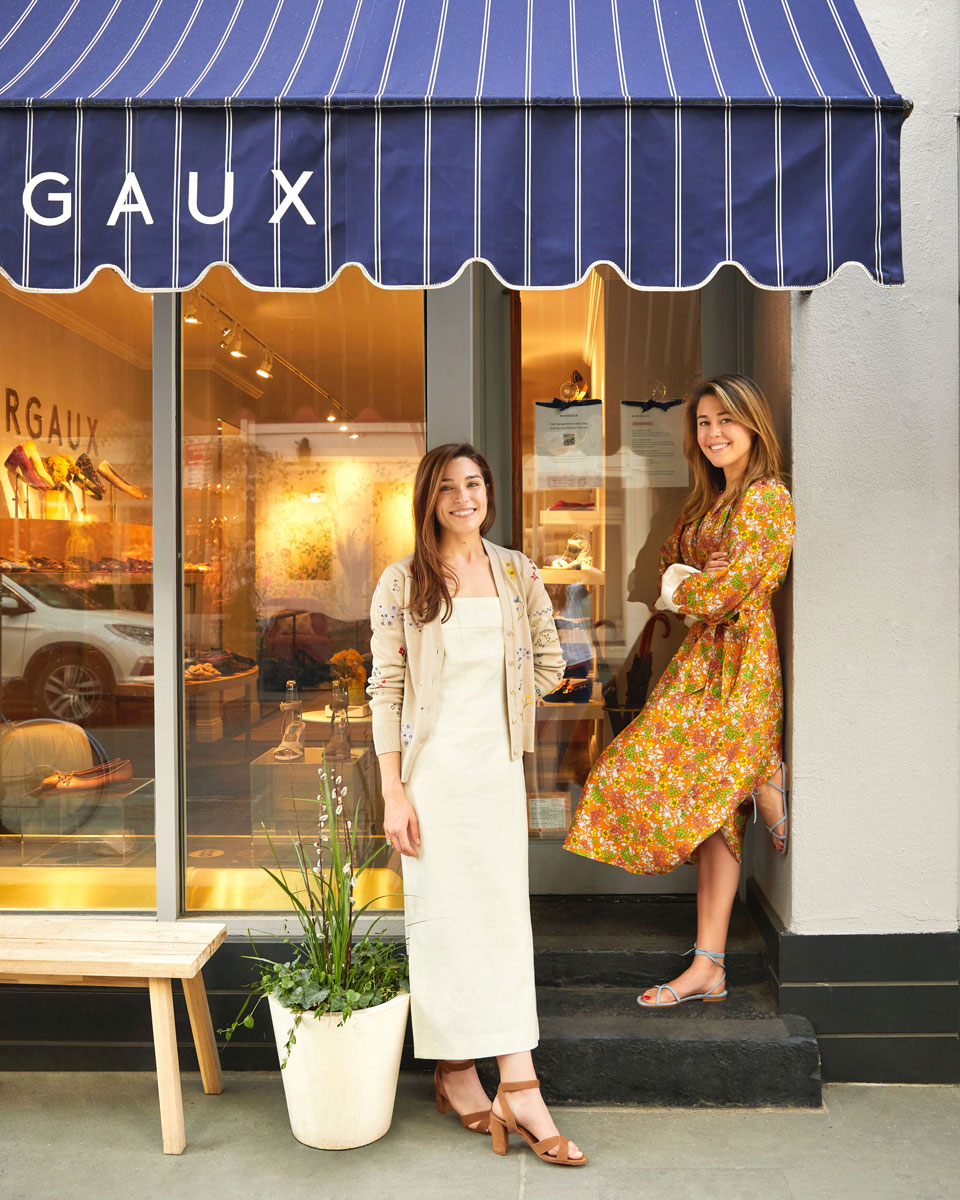 This last year has taught us…
To iterate quickly, and live a bit more slowly. Our modus operandi this past year was to stay agile: There were so many sudden changes, so many unknowns and so many unimaginable challenges we could have never planned for. In so many ways, this year has been an education in thinking, adapting and evolving as we charted our course through the pandemic. This meant everything from rethinking the way that we run the business and communicate with our team, to developing products we never expected to make (socks!). It's a mindset we also plan to carry into the world when it returns to "normal": The best businesses are built with agility and humility.
Our office playlist…
This playlist, curated by our team's mix-master, Augusta. It's a little funky, a little nostalgic (each tune tied to a particular Margaux memory), and full of songs by amazing female artists: Dolly Parton, The Overcoats, Aretha Franklin and Maggie Rogers to name a few.
When we're not working, you'll find us…
At the park! Our favorite weekend ritual this spring — especially before things began to open up here in New York — was to take our books, a picnic and a bottle of wine to Hudson River or Central Park and spend a Sunday afternoon talking, reading, reminiscing and laughing. That's the wonderful thing about our partnership: For as much time as we spend talking and working together during the week, we love nothing more than our off-duty time together, too.