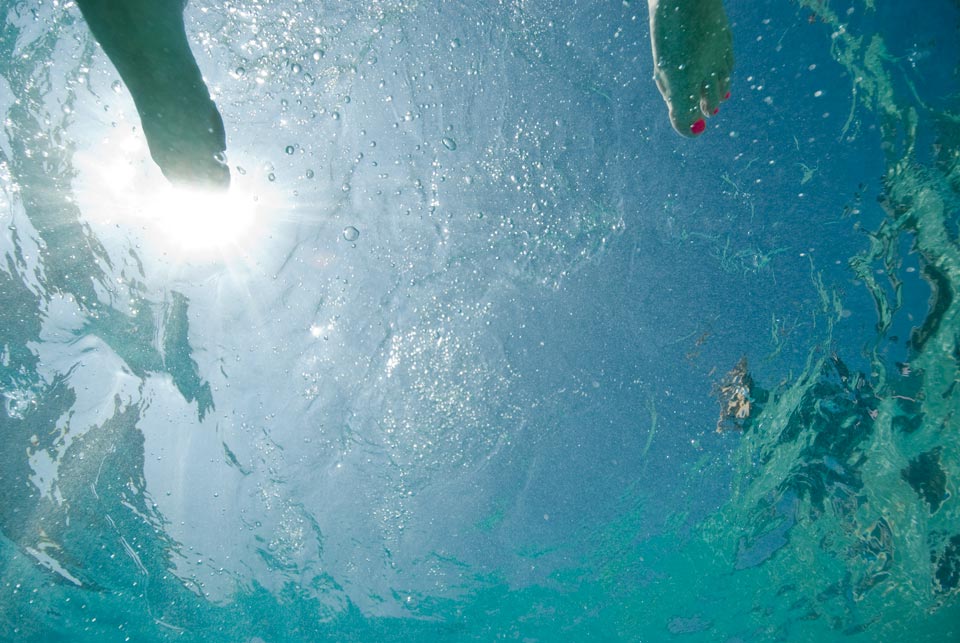 There's always an element of the unexpected in Penny Ashford's photographs.
A simple shot underwater turns into a dreamy abstract of pigments and light while landscapes, with her curvy horizon lines, toe the line between the real and imagined. We talked to the Boston native about her inspirations, obsessions and how to get the perfect picture.

I first got into photography when…
I have had a camera in my hand as long as I can remember. About six years ago, I decided to take my hobby to the next level and enroll at ICP. My trip to Ethiopia with Save the Children was a life-altering experience where I was able to focus solely on photographing and recording experiences as they happened.
The inspiration behind my water series…
I borrowed my friend's underwater camera for a week…and kept it for six weeks. My friend and I were both mourning deaths. I started taking underwater photos of her family and mine. There was so much joy in the shots that it became a healing process. I find the water to be so calming and restorative. It made me slow down and see as I had not before.
My favorite place to shoot is…
Nagpur, India, because of the people, the colors, the spirit — they were all so inspiring.
My camera…
The secret to capturing that shot…
Shoot, shoot and shoot. The unexpected shot tends to be the best.
If I could own another photographer's work…
I would love one of Hiroshi Sugimoto's horizon shots — I respond to the tranquility. And Susan Derges' photo on water droplets is transformative.
Advice I give to budding photographers…
Experiment, see things from different angles and perspectives, bend down, put your camera on the ground, shoot from above, move around your subject.
I'm currently inspired by…
The arch of the wave over the smooth glass sea and the beams of light permeating the water.
Good photography is…
Something that speaks to the soul. It captures a moment you can never get back.
My next project…
A series on New York City at dusk.
More to explore in
Culture