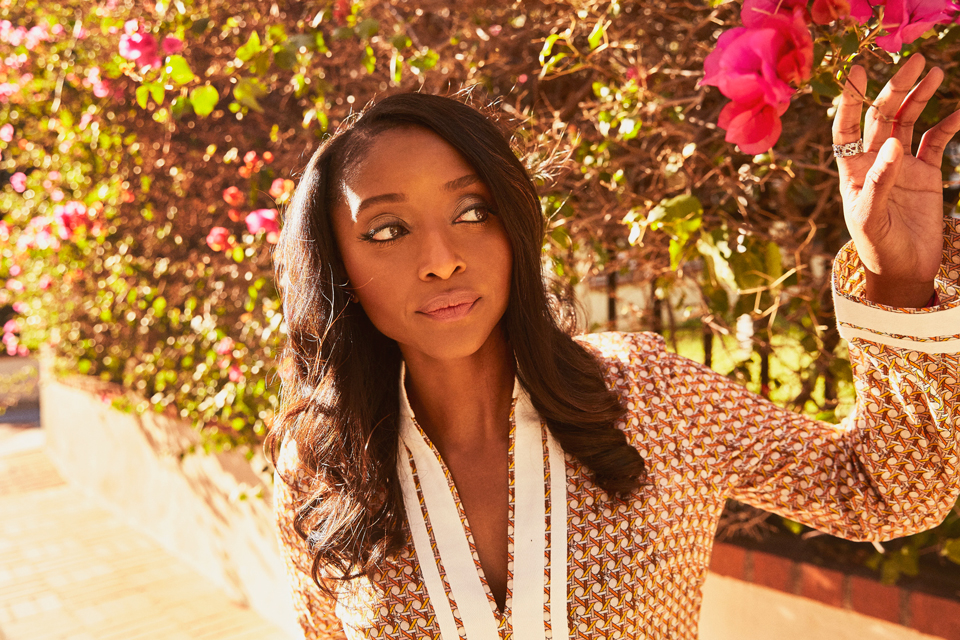 Activist, author, award-winning journalist and, now, CEO. Last month, former CNN International anchor Isha Sesay was announced as the first woman to lead global Black media company, OkayMedia. "This is an exciting company that has long done great work that I have admired," said Sesay. "I can't wait to bring to life all my ideas to expand our content offerings and ways to expose this fantastic brand to even more people in Africa and beyond."
Sesay has dedicated her career to empowering and amplifying the voices of young women across Africa. In 2016, she founded a non-profit, W.E. (Women Everywhere) Can Lead, which works with teenage girls in Sierra Leone to ensure they receive educational opportunities, leadership development and mentoring support. Sesay also published her first book in 2019, Beneath the Tamarind Tree, an account of her time spent as a journalist covering the kidnapping of 276 schoolgirls in Chibok, Nigeria.
Here, we speak with Sesay about her activism and the advice she would give to her younger self.
I launched W.E. Can Lead…
I launched WECL back in 2016 because I believe there is a critical need for more female African decision makers. My organization's mission is to nurture the next generation of female African leaders.
The most rewarding part of my work…
Without a doubt, my joy comes from watching the transformation of our young leaders from shy, awkward, barely audible teenagers, to confident, outspoken and purpose driven young ladies.
And the most challenging…
Is building a network of long-term committed financial supporters. Empowering girls and building leadership capacity is a long-term investment and, at times, it has been difficult to get people to understand just how critical these efforts are to the trajectory of the lives of our girls.
The thing I am most proud of…
In recent years, some of our young leaders have been amongst the top scorers in a nationwide standardized test in Sierra Leone. And one of our girls was recently selected to attend the prestigious African Leadership Academy in South Africa.
The best piece of advice I ever received…
Listen to your inner voice.
I would tell my younger self…
Be kinder to yourself and don't be afraid to say "no" more.
When I'm not working, you'll find me…
Dancing in my apartment, cooking, listen to podcasts while soaking in a hot bath with rose oil.
I embrace ambition by…
Doing the work to lay the groundwork for success.
And the person who inspires me to embrace ambition…
My mother. She taught me bravery, persistence and the importance of gratitude, especially once you achieve success.
More to explore in
Culture