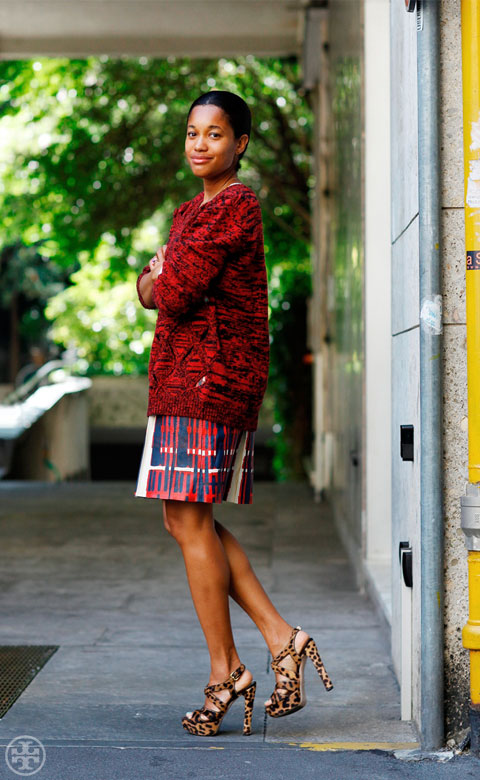 The Grazia.it Editor-in-Chief and fashion blogger talks leather, leopard and Bill Cunningham.

In this photo I am wearing…
Tory's Christina skirt, a sweater by Opening Ceremony and Miu Miu platform sandals.

My style is…
Ever evolving.
The key to great style is…
Experimenting with fashion to discover what you love.

Favorite person to photograph…
My son — he has the best facial expressions.

The secret to looking great in a candid shot is…
Smiling.

Best fashion advice I ever received…
Bill Cunningham once told me to keep having fun with my style.

My charity is…
Missione Sogni.

My sign is…
Leo.
More to explore in
Fashion Week