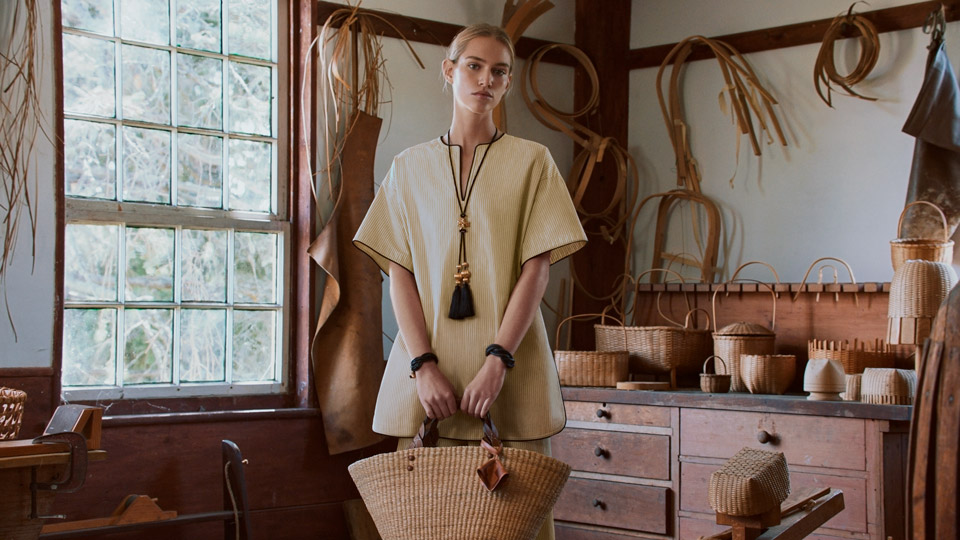 Tunics, Forever
A brand signature since day one, the tunic was reimagined for the spring season, cut in different lengths and from different fabrics. Some casual and lightweight with contrast binding, others more formal with striking embroidery or sweet floral prints.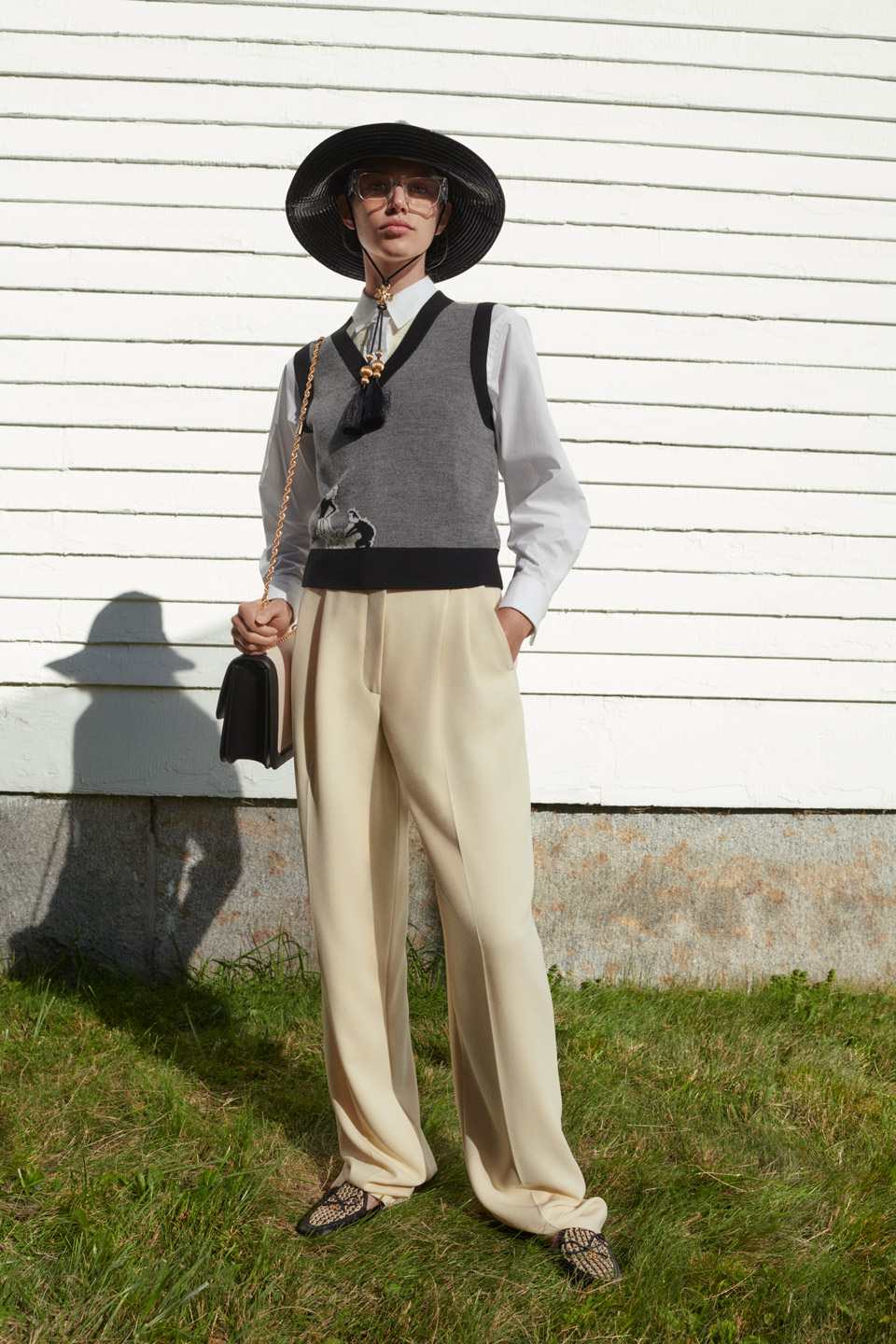 The Art of the Mix
Masculine and feminine, structure and softness, utility and luxury. A trench with volume and a knit bodice for comfort; a sweater vest that doubles as a family portrait, with an illustration of Tory, her husband, Pierre-Yves, and their dogs, Chicken and Slim. Everything is meant to be layered and mixed together.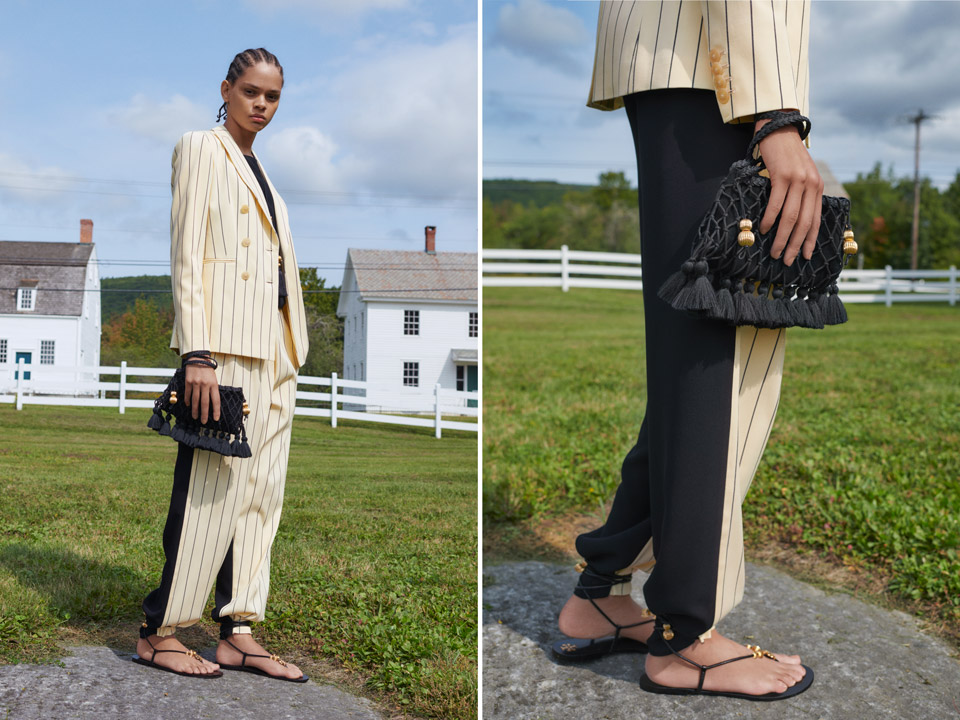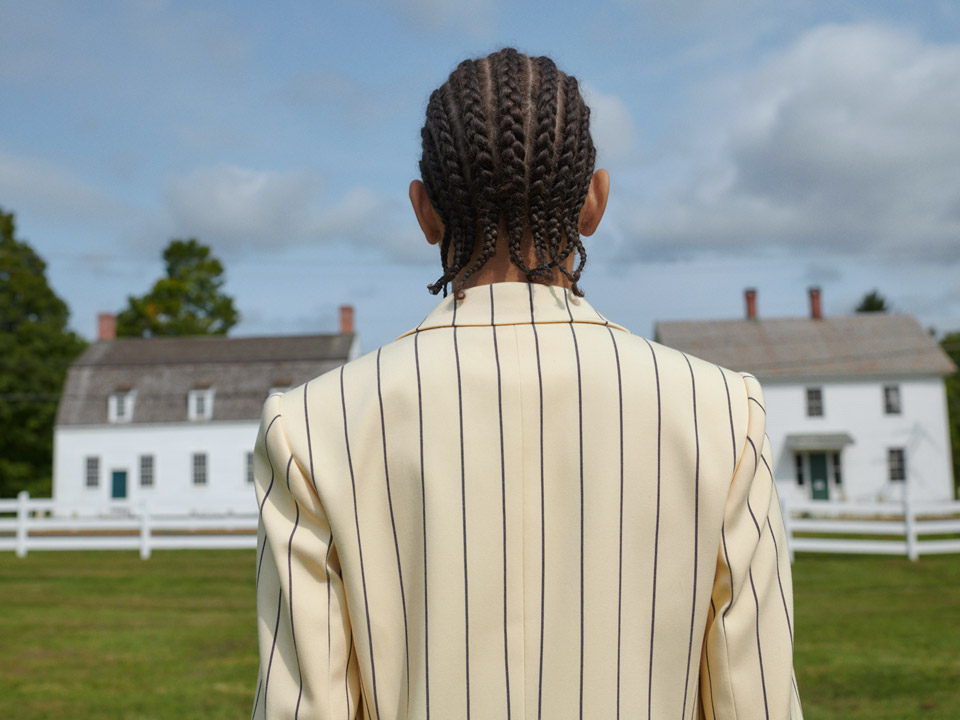 Suits You
We are always looking to Tory's father, Buddy, for inspiration. With his love of suiting in mind, we took the tailored two-piece, and gently deconstructed it — reworking a classic pinstripe into a feminine, softly tailored suit with color-blocked pants.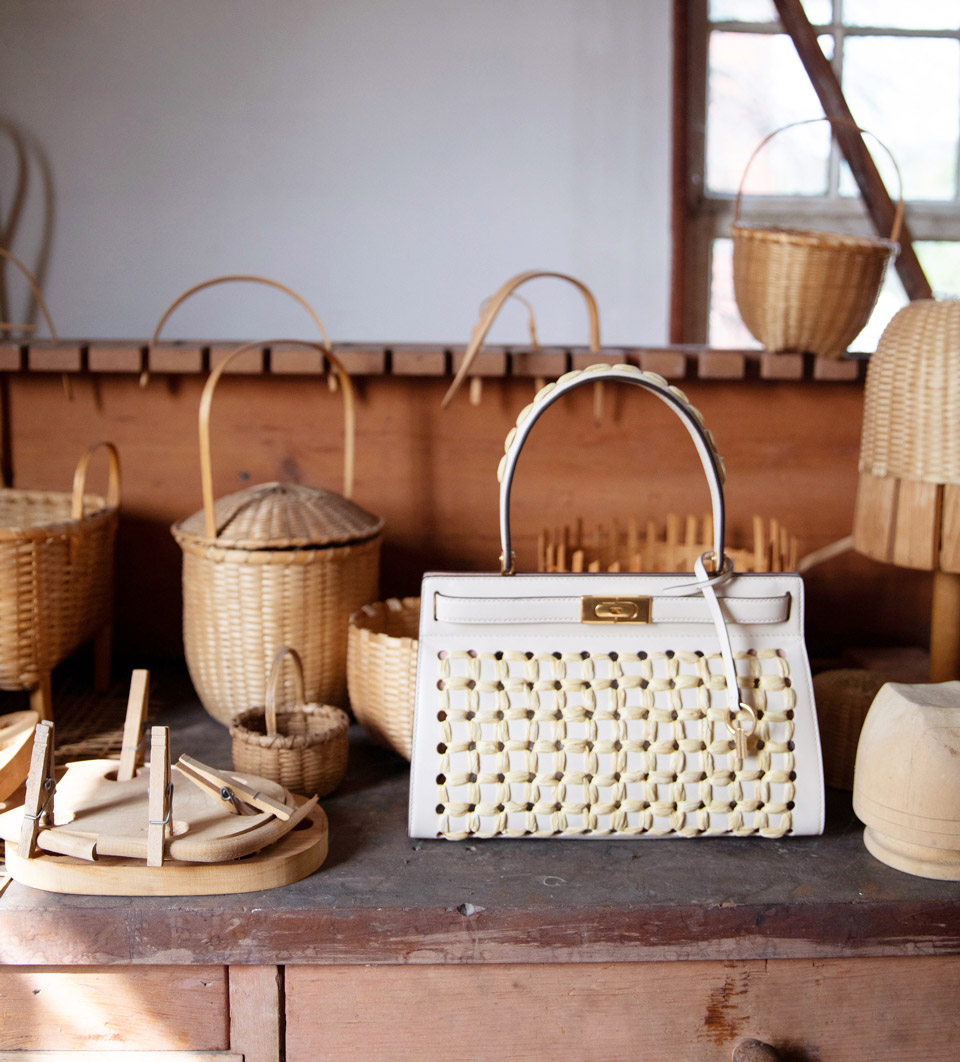 Crafts Table
Crafty details like macramé, crochet and filigree beads are used throughout the collection — an artisanal touch to classic silhouettes. Rattan and basket-weave prints and patterns nod to baskets that hung in the mudroom of Tory's childhood home in Valley Forge.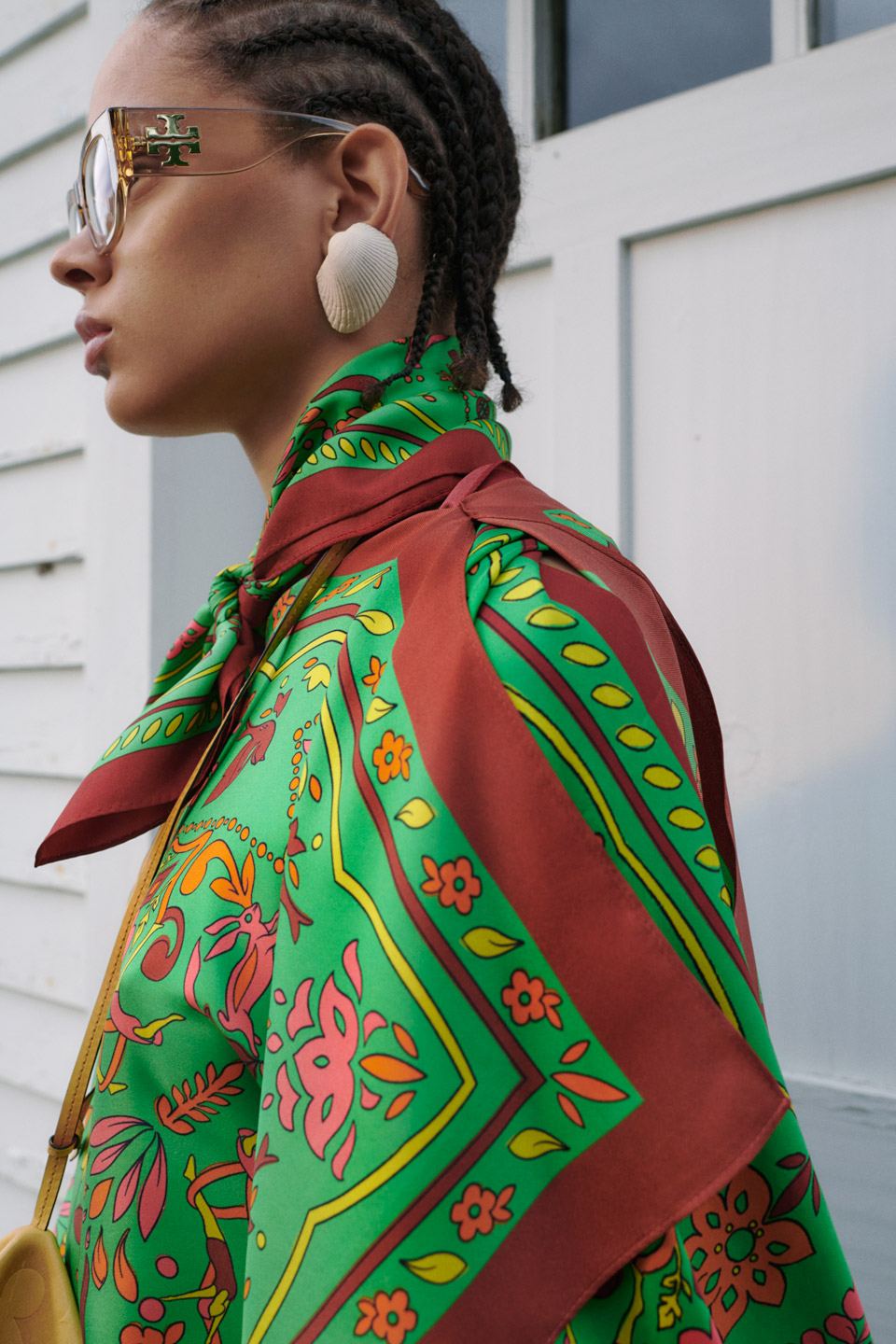 Around the World in 29 Looks
Years-worth of influences from traveling around the world. Details filed away from each trip — an exaggerated artist's dress, a tunic and pants made from scarves, a print inspired by the folk art in Tory's family farm…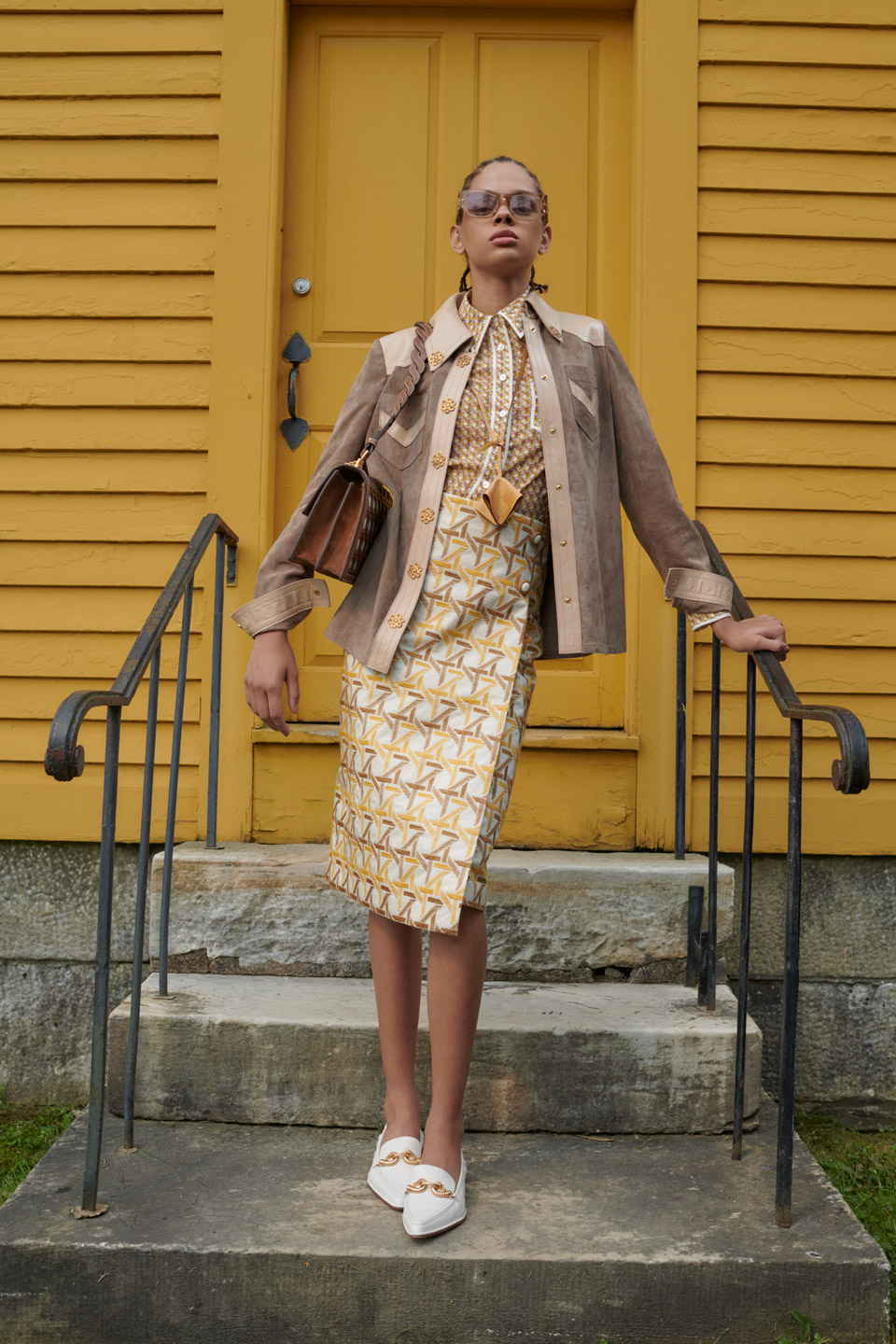 Rewind the Time
From t-shirts with a message, sneakers with a '70s vibe and knits with wit to a suede jacket with a contrast Western-style yoke — inspired by the one Tory's mother used to wear — vintage-inspired pieces are sprinkled throughout the Spring/Summer 2021 collection.