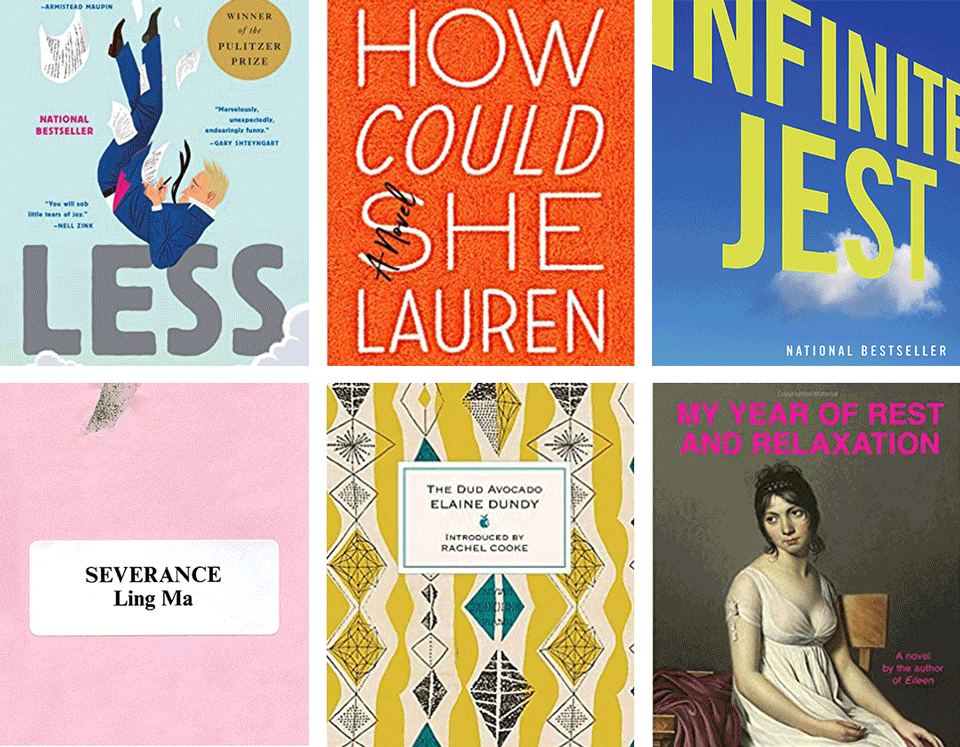 Meet your new bookshelf.
It's important to take care of ourselves in stressful times. One of the best ways to do that is to find a novel engrossing enough to transport you to another reality. Here are a few books that are well worth checking out.
The Great Believers by Rebecca Makkai
If you're looking for a big, meaty page-turner, this book has your name on it. One of the parallel stories in the novel follows a woman in 2015 who travels to Paris in search of her estranged daughter. The other is about a group of mostly gay men in AIDS-ravaged 1980s Chicago. Read it before it returns as a television show, brought to us by Amy Poehler.
Circe by Madeline Miller
Madeline Miller's story is a gorgeous retelling of the most famous female figure from the Odyssey. Nobody who reads this novel isn't obsessed with it.
My Year of Rest and Relaxation by Ottessa Moshfegh
Now might seem like a weird time to read a book about a woman who has decided to spend a year in her apartment, but the author infuses the all-too-familiar concept with humor and hopefulness.
Slaves of New York by Tama Janowitz
A kooky and wild artifact from the New York art scene of the mid-1980s. Served up in thumbnail sketches featuring struggling artists, snooty gallerists, and party girls, this is the New York we all like to get nostalgic about.
The Dud Avocado by Elaine Dundy
A zinger of an autobiographical novel about an American girl's adventures in late 1950s Paris. Sexy, funny, and tres charmant!
Severance by Ling Ma
If you're one of those people who responds to a pandemic by reading about a pandemic, look no further. Chillingly smart.
Less by Andrew Sean Greer
A heartfelt and heartbreaking comic novel about a travel writer who decides the only way to cure his heartbreak is to run away from home, and keep running—through press junkets, Italian writers' retreats, and through the Moroccan desert. You'll laugh, you'll cry, you'll get excited about your own next journey… whenever that may be.
How Could She by Lauren Mechling
Tory Daily's Senior Global Editor wrote a hilarious book of the moment… that now feels so very far away. If you'd like to teleport back to 2017, when people worried about prestige tweets and matcha etiquette, voila!
Infinite Jest David Foster Wallace
If you've been waiting for the right time to read the 1079 page masterpiece, now might be it…
Happy reading. And bonus points for ordering through your favorite independent bookstore!
More to explore in
Culture