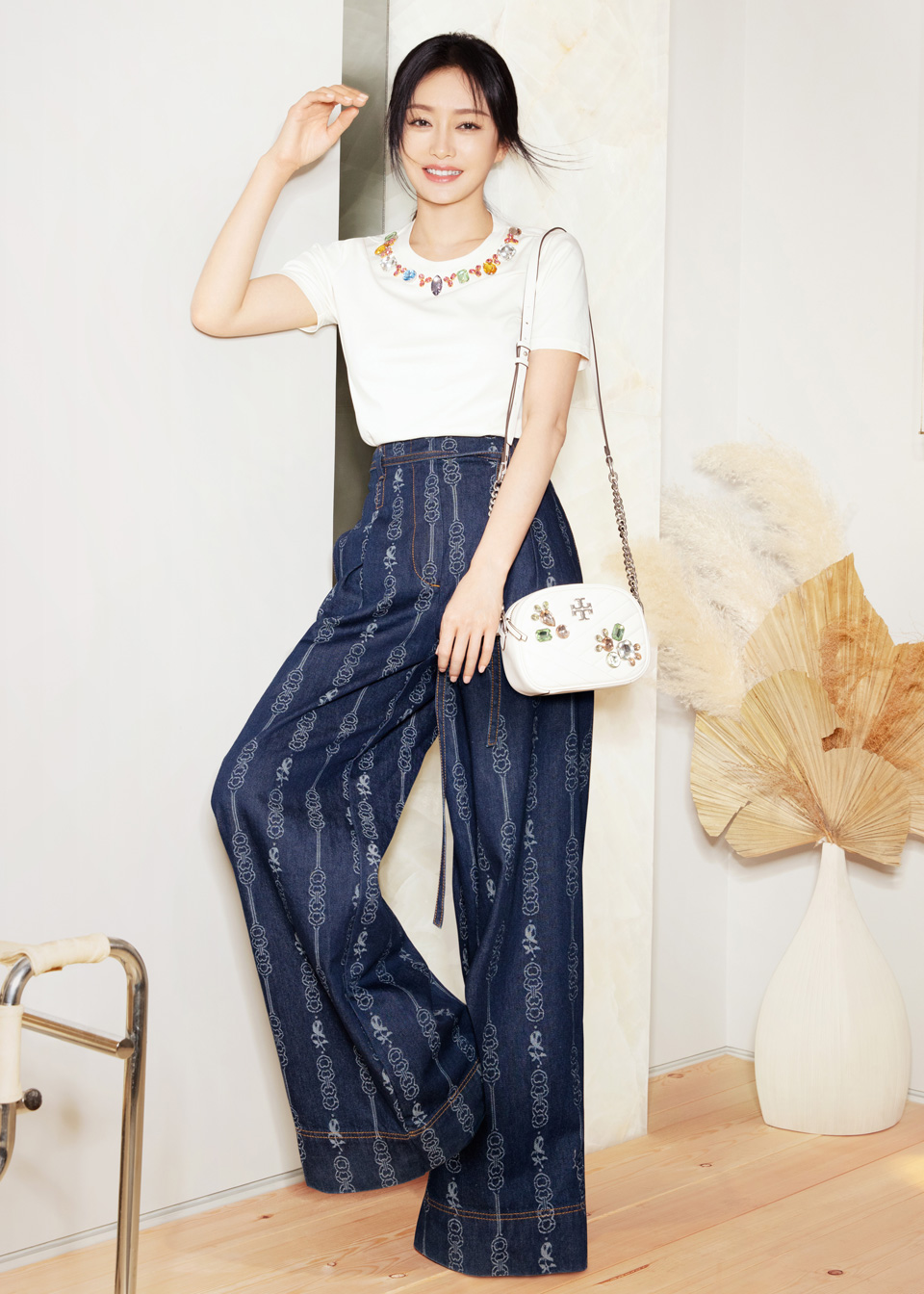 Queen's Day, or International Women's Day in China, is as much about empowerment as it is self-care. For Shine On, a campaign rolling out in China, we partnered with actress Qin Lan, whose wise and poetic disposition is balm in these trying times. The Queen's Day Collection will also be available in select markets in the Asia Pacific region.
What does "Shine On" mean to you?
"Shine On" to me is a basic instinct for humans. Some shine with boldness and glamour. Others radiate like the moonlight, soft and gentle.
When do you shine brightest?
I wouldn't say any specific moment, but those high and low periods of my life are empowering. They inspire me to search the dark sky for stars, to endure and reflect. My past sparkles like precious gems that illuminate my life.
What inspired you to collaborate with Tory Burch?
This collaboration with Tory Burch emerges from my love for Tory's collection, her company and the way she empowers women to embrace their ambition. She believes that anything is possible.
I'm Qin Lan. "Shine On" with me.
---
你认为什么是"闪耀"?
我所认为的闪耀,是一种人与生俱来的本能。
对我而言闪耀的光源是那般不外露
但始終堅持的内心力量。
你最闪耀的时刻是什么?
我最闪耀的时刻其实并不是某一个瞬间
而是由那些高低起伏的经历累积
在心里形成的一股坚定力量
所有的经历就像宝石一样
成为人生中最珍貴的光源
这次你与Tory Burch合作的有什么感受?
这一次与Tory
Burch合作,
也是起源于我对这个品牌的欣赏和喜爱,
它通过缤纷多彩的產品與設計,
鼓励女性拥抱野心,成就意义非凡的人生,
这让我更强烈地感受到了自己内心的闪耀力量。
我是秦岚
Tory Burch 耀我前行