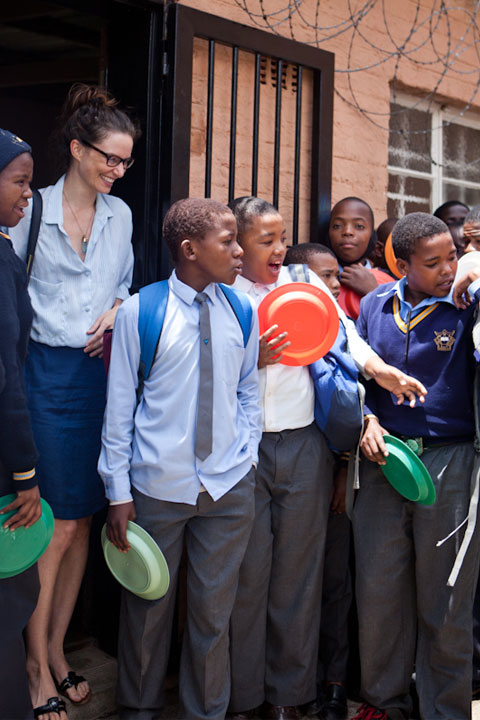 The model-turned-activist talks about The Lunchbox Fund and her mission to change the lives of school children in South Africa.
What inspired you to create The Lunchbox Fund?
I grew up in South Africa during Apartheid — this had a very strong effect on me. In 2004, I was spending time in the townships and I witnessed children's hunger. Several students segregated themselves at break and pretended to study so that they did not have to face the shame they felt at having nothing to eat. Hence, The Lunchbox Fund.
What is your ultimate vision?
Self-empowerment. I want these kids to transcend the difficulty they face and transform their own lives. I would like to see these children take on positions of leadership — within their communities and globally. It is not easy, but with sheer will and determination it is possible.
What is the most important thing you've learned so far?
When your heart is in the right place, doors open.
How can people get involved with The Lunchbox Fund?
Read about how to help on our website, "Like Us" on Facebook, follow us on Twitter, make a donation or volunteer. We also partner with schools, corporations and other organizations.
Any advice for someone starting their own foundation?
Make sure you have unconditional love and commitment to what you're starting, because without that… it may be a rough road. Also, simplify your idea to a single point that people can relate to.
More to explore in
Experts