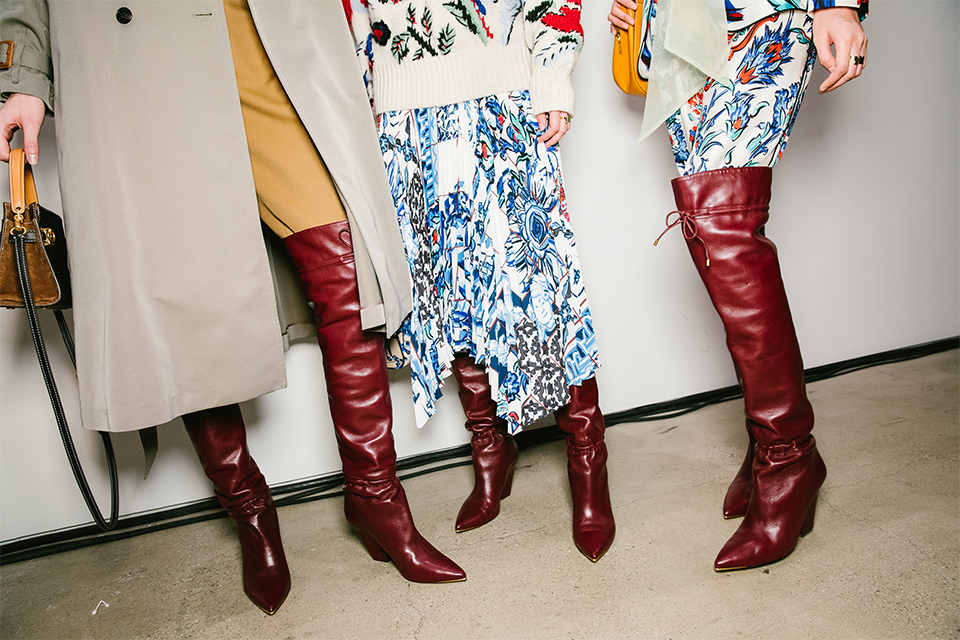 Everyone needs a great pair of boots in their closet and there are plenty to choose from this Fall/Winter 2020. From hand embroidered thigh-highs to a modern take on the classic Chelsea silhouette, boots dominated the runway this season — in fact, they were the only style to walk.
Down to a Fine Art
Taking cues from women artists including Fall/Winter 2020 collaborator Francesca DiMattio, this season's footwear features intricately embroidered florals, painterly prints, and sculptural elements from heel to toe.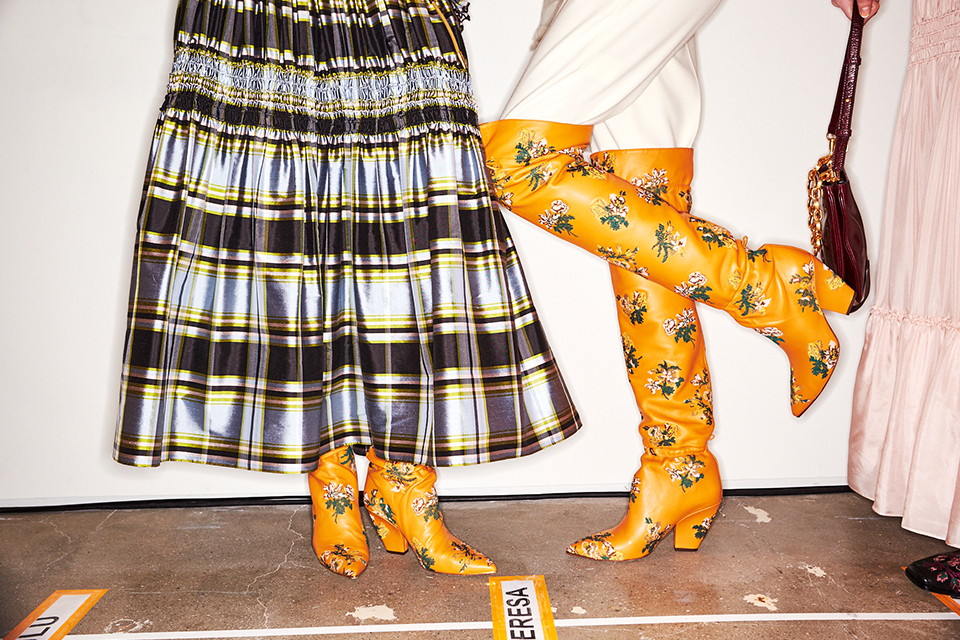 Fair and Square
Lately, we've seen a resurgence of the square toe. As of this season, we think it's safe to say it's officially made its comeback. While sleek pointed toe boots reigned supreme on the runway, two of the three Fall/Winter 2020 boots sport a square toe. We like those odds.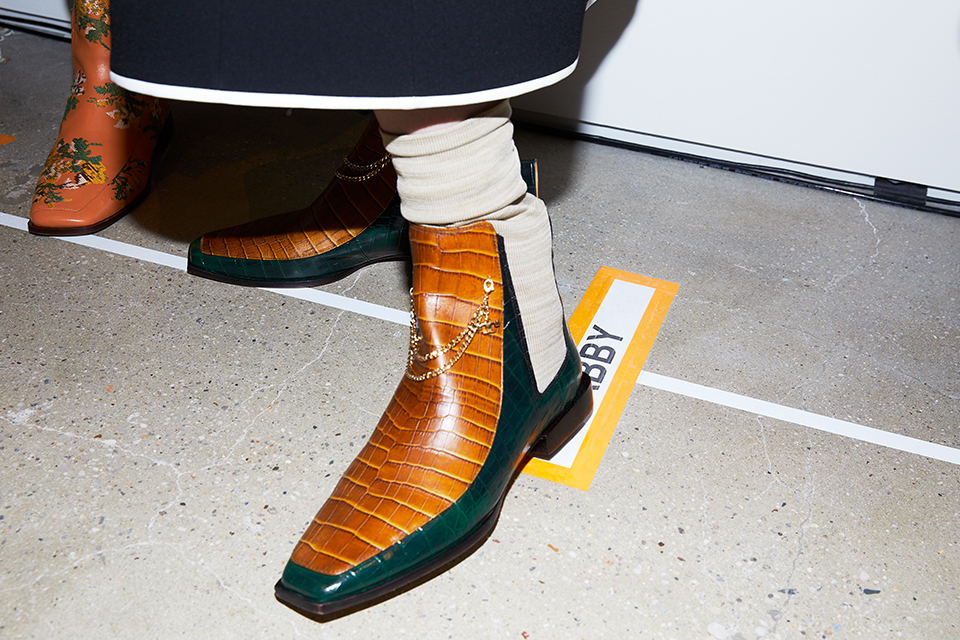 Such Great Heights
This season, tall boots were as much a part of the looks as the clothes themselves. They covered a fair amount of ground, er, body — styled under skirts and dresses, over jeans and pants. We're especially loving the power suit tucked into a pair of self-assured thigh-highs. Cue us rummaging through our closets to see how we can replicate ASAP…