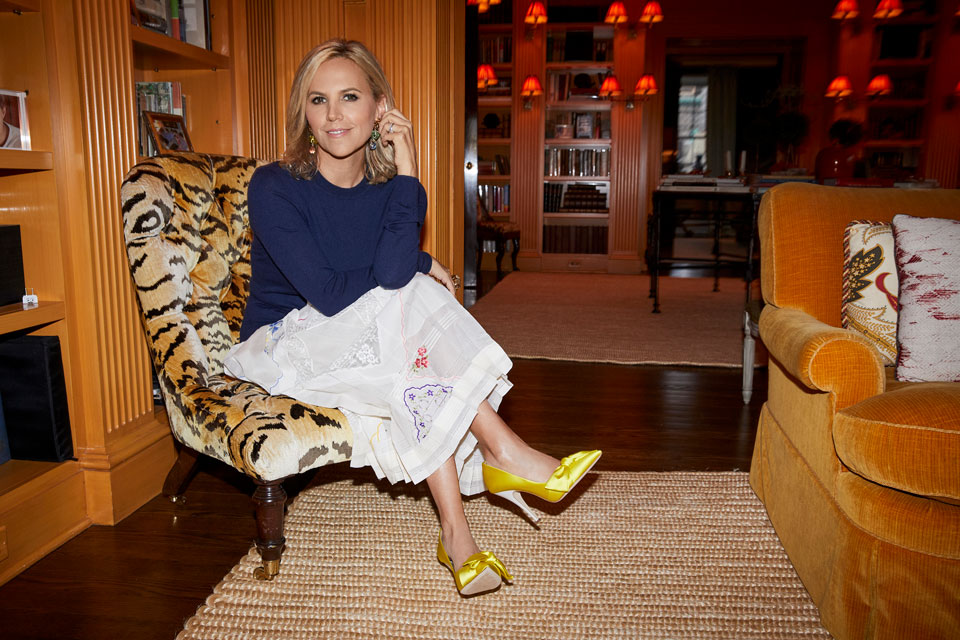 What inspired the Spring/Summer 2020 collection?
This season, I took my cue from Diana Spencer, whom I have been fascinated with since I was young. Clearly, she was a style icon, but I loved her fearlessness, her intelligence and her humanity. She left a legacy of giving back that embodies what I admire most, one that has been instilled in our Foundation and company since the beginning.
How is this translated in the clothes and accessories?
My mother, Reva, likes to say that we wear the clothes; clothes don't wear us. I agree — what we wear communicates our personality and mood and can give us confidence. The Spring/Summer 2020 collection reflects this idea with more volume and nods to power dressing. The design team and I worked in some of our favorite motifs: English garden florals, a restrained volume and my own take on the Eighties. We also found a beautiful old handkerchief at an antique store in Brooklyn that inspired handkerchief tunics and gowns.
The Eighties — can we expect Dynasty, neon and crimped hair?
It's not the exaggerated Eighties we see in movies, but the real Eighties I experienced when growing up in Philadelphia. I remember wearing colorful hair combs, which models wore on the runway (coming soon in accessories), and ruched sweetheart party dresses, polkadots (so many polkadots), quilted floral bags and cropped jeans worn with sling-backs with slightly tapered toes. I had fun getting dressed back then, and I can say the same about designing this collection.