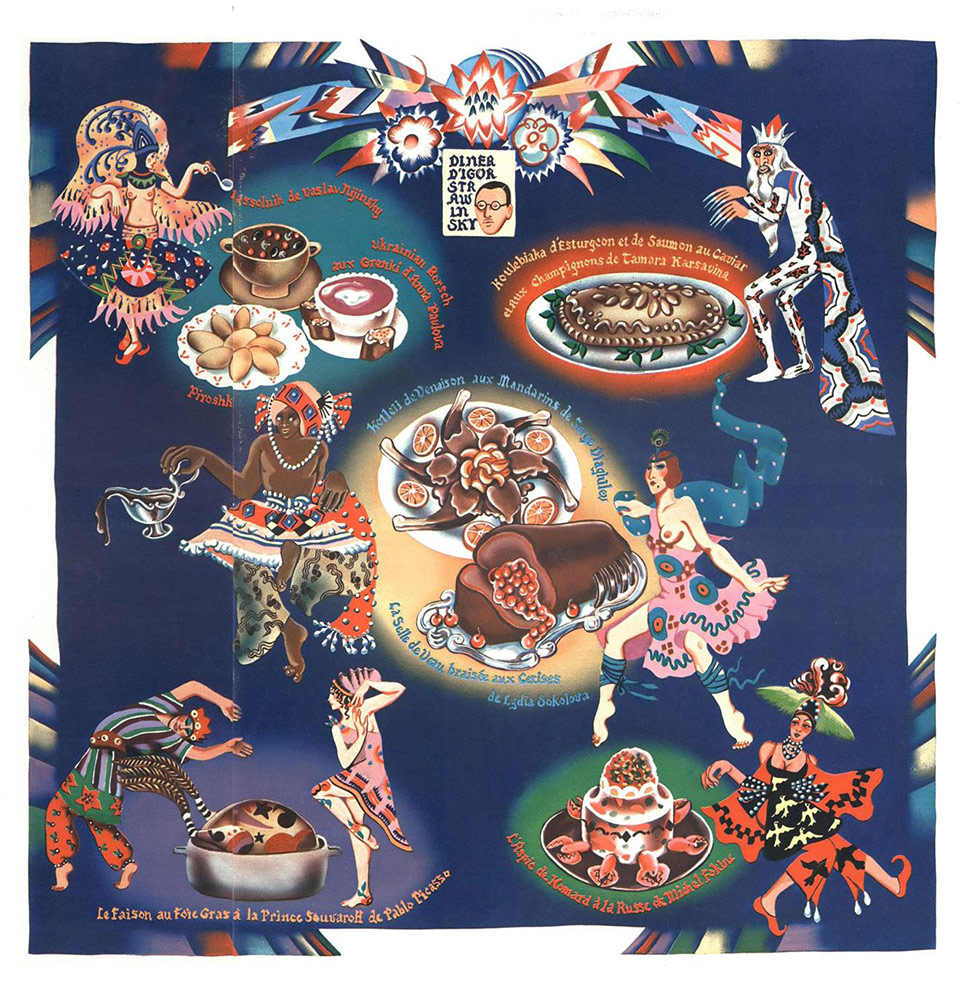 What a marvelous idea — and one we heartily endorse. When the legendary composer Igor Stravinsky died in 1972,
Esquire
magazine paid homage to his larger-than-life persona and appetite for all things indulgently gastro at the publication's annual Christmas dinner. ("Food was Stravinsky's second love—just ahead of women," is how the magazine's account of the feast put it.)The menu, illustrated by
Miriam Wosk
with colorful Ballet Russe flair, included nine decadent courses, starting with an hour or so sipping three types of vodkas (after all, he was Russian) accompanied by a decadent buffet of caviar, smoked fish and other regional delicacies. The dishes that followed included Stravinsky's favorites that blended Russian and French cuisine, paired with the finest wines and Champagne courtesy of Rothschild and Dom Perignon. The dinner concluded with four kinds of dessert, served with tea and Armagnac. If anyone could stand — let alone move — after this meal, it's a wonder. But perhaps the most spectacular part of this homage-bouche, as it were, is that
Esquire
partnered with 40 top restaurants in the United States, Canada and Europe that hosted a version of the Christmas feast for regular folks and fans of Stravinsky. Or just plain fans of food.
But back to that idea of reviving those annual Christmas feasts… Esquire, we'll clear our calendars. Seriously, call us!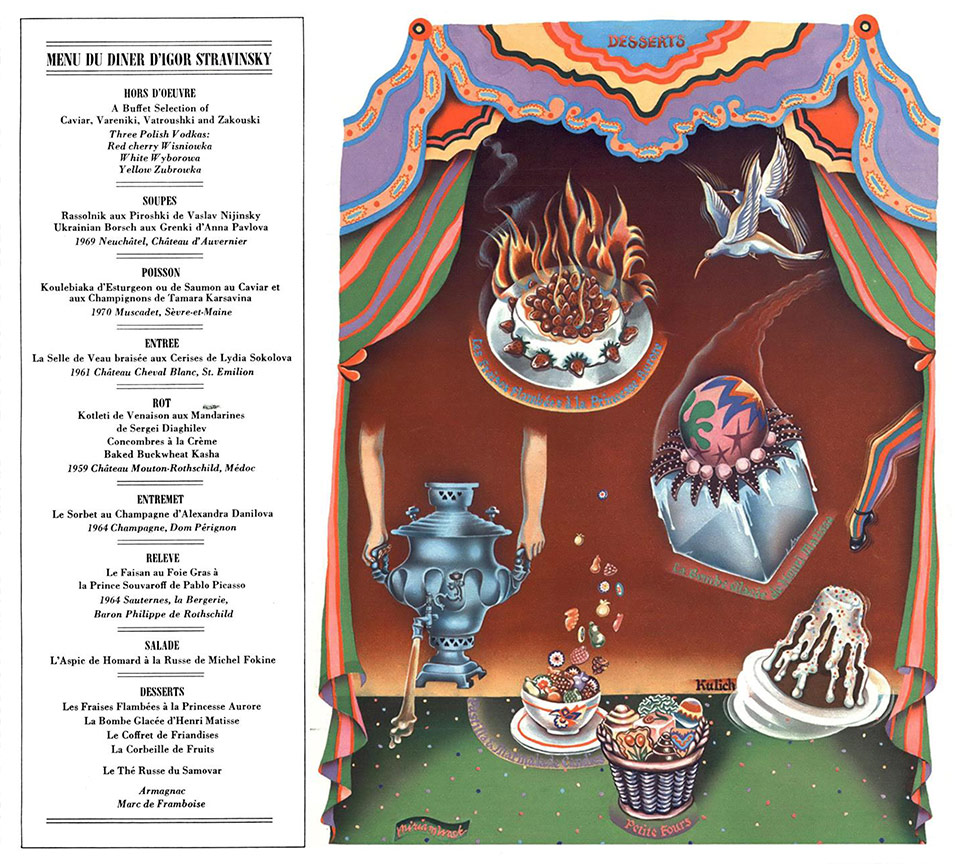 More to explore in
Culture