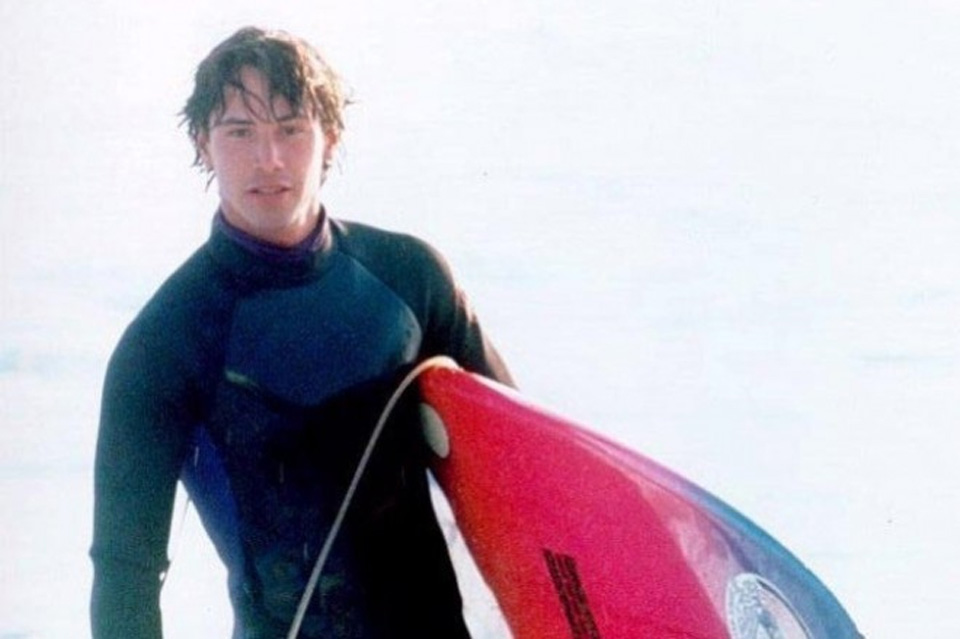 Dear Virgo, this will be a good birthday month! Keep reading to discover your horoscope by astrologer — and Tory Daily contributor — Susie Cox.
Virgo
Happy Birthday, dear Virgo! This will be a good birthday month for you because both sensual Venus and passionate Mars are in Virgo now. Pamper yourself at a spa with facials and the works. Art, music and design are also favored. Of course, these planets connect with your love life too. Say what you want so you can get what you want in love. Be bold and brave.
Libra
Both Venus and Mercury enter Libra on the same day on September 14th. Venus is all about love and beauty and Mercury is the great communicator. Use these planets in your sign for creativity. If you are in the mood to redecorate your home or spruce up your wardrobe . . . this is the month.
Scorpio
The first week in September is your power time this month. Your Scorpio Sun is aligning nicely with Neptune and some other planets to bring a spiritual time for you. You don't have to meditate, but see if you can be mindful about your movements. Maybe try a yoga or art class to stimulate your creativity. You will feel calm and focused for much of the month.
Sagittarius
You will feel a bit restless the beginning of September, Sag. If you can take a road trip or get out of town, this would be a good time. Since this coincides with Labor Day weekend, you might be able to escape. Try to avoid conflicts with authority figures who want to control you. It won't work and it will frustrate both of you instead. Be as free as you Sagittarius wants and you will feel happy.
Capricorn
Capricorn is what all astrologers are talking about now, since there is a party of slow-moving planets there now and will be for a while. Capricorn is about accomplishments and being seen as successful in the world and now is your time. If you are completely satisfied with your mission in life, this is the time to push it. If you aren't happy, now is the time to change your direction. It might take a year or so to complete, but that timing is perfect astrologically.
Aquarius
There are several planets in your house of inner spirit and knowing now. If you are spending more time doing reflection and introspection, you are in the perfect flow. Take some private time this month just for you to ponder your life. Don't make big changes quite yet, but you can plan for change in the future. Things will unfold as they should.
Pisces
The Full Moon will be in Pisces on September 13th and it's called the harvest Moon. Historically it was named that because of agriculture, but it can be used to harvest whatever you want this month. There are lots of planets in Virgo, your opposite sign, that will help you be more organized than normal. See how much you can get accomplished, sweet Pisces.
Aries
During mid-September there will be planets moving into your opposite sign of Libra. Aries is "me" and Libra is "we', so this is a month where relationships will be an important part of your life. Be open to going to parties and get togethers with friends. You will be thrilled at how much fun it will be this month. Laugh a lot.
Taurus
With the party of planets in Virgo as well as the slow-moving party of planets in Capricorn, your Taurus is being supported by the solar system this month. Focus on the material world now. Look at your finances, move around furniture in your house and buy some art. You might want to organize your closet in preparation for the change of seasons. Make changes and you will be happy.
Gemini
There is a party of planets in your house of homelife this month, dear Gemini. You enjoy traveling and being the independent spirit, but this month you will want to stay closer to home. If you have any projects that need attending in your surroundings, now is the time to do them. You can even focus on your yard and landscaping also. Can you be a home body for one month? Maybe . . . and it will feel good for a change.
Cancer
There is a party of planets in your opposite sign of Capricorn now. Often that is when you deal with authority figures wanted to tell you what to do. Make sure you find your voice and say what you want. You can say it in a kind way, which is your style, but speak your truth. If you are in the mood to connect with strong women, now is the time.
Leo
Mercury did a retrograde last month is Leo, which was a good time for you to change old patterns. How much did you release? Do you feel more free now? If you still want to get rid of things, do it before the end of the month. Mercury leaves Leo on August 29th and will help you let go of any remnants that need to go away.
乙女座(8月23日から9月23日)
乙女座
乙女座の皆さん、お誕生日おめでとうございます! 魅惑的な金星と情熱的な火星が乙女座に滞在している今月は、素敵な誕生日月となるでしょう。自分へのご褒美にスパでフェイシャル等のトリートメントを受けてみては? アートや音楽、デザインに触れるのもおすすめ。もちろん、金星と火星は恋愛関係にも影響を与えます。思いを口にすれば、叶うかも。勇気を出して、そして大胆に。
天秤座
9月14日に金星と水星が同時に天秤座に到達します。金星は愛と美を、水星は良好なコミュニケーションを司ります。この惑星達の力を借りて、創造力を働かせましょう。家の模様替えや、ワードローブを整理したいと思っていたら…今月がぴったりです。
蠍座
9月の第1週は、あなたの充電期間です。太陽星座の蠍座が海王星や他の惑星達と重なり、スピリチュアルな時間が訪れます。瞑想とはいかないまでも、自分の動きに意識を集中してみて。ヨガやアートクラスに行って創造力を刺激するのもおすすめです。心が安らぎ、この1ヶ月、多くの時間を集中して過ごすことができるでしょう。
射手座
9月上旬は何だかじっとしていられない気分になるでしょう。ドライブをしたり、郊外へ行く機会があればぜひ出かけてください。あなたを従わせようとする目上の人とは、衝突を避けてください。上手くいかず、相手もあなたもイライラして終わります。射手座らしく思う存分自由にしていれば、ハッピーでいられるはず。
山羊座
占星術師達が今話題にするのはもっぱら山羊座のことばかりです。というのも、ゆっくりと移動する惑星達がこれからもしばらく山羊座に滞在するから。山羊座は責任を持って物事をやり遂げる性格で、成功者として見られています。そして今がその時。もし人生の目標に迷いがないのであれば、それを推し進めましょう。現状に不満があれば、方向転換の機会です。達成までには1年程かかるかもしれませんが、占星術的には完璧なタイミングです。
水瓶座
内なる精神と認識のハウスに惑星がいくつか到達しました。自分を振り返り内省する時間をいつもより設けているのなら、完璧な流れにのれています。今月は人生をじっくり考えるためにプライベートな時間を作りましょう。大きな変化はまだ起こしてはいけませんが、未来に向けて計画を立ててみて。物事が明らかになっていくでしょう。
魚座
9月13日に魚座に到達する満月は、中秋の名月(収穫月)と呼ばれます。名前の由来は農業的意味合いから来ていますが、今月望むものを手にするという受け取り方も出来ます。魚座の対向星座である乙女座に多くの惑星が集まっていることで、いつもより物事も整理しやすくなっています。どれだけ成し遂げることが出来るか試してみて。
牡羊座
9月中旬に、牡羊座の対向星座である天秤座に惑星達が到達します。「個」を重んじる牡羊座と「和」を重んじる天秤座。今月は人間関係があなたの人生で大きな位置を占めてきます。パーティーに積極的に出かけ、友達と集まりましょう。今月が最高に楽しくなる予感にワクワクしてくるはず。思う存分笑って。
牡牛座
複数の惑星が滞在する乙女座や、ゆっくりと移動する惑星達を抱える山羊座同様、牡牛座も今月は太陽系の恩恵を受けています。物質的なものに関わる機会が多そうです。自分の金銭面に目を向け、家の家具を移動させ、アート作品を買うのも良いでしょう。季節の変わり目に、クローゼットを整理したくなるかもしれません。変化を起こすことで幸せが訪れるはず。
双子座
双子座の皆さん、今月は家庭のハウスにいくつかの惑星が滞在します。旅行好きで自由な精神を持っているあなたですが、今月は遠出をしないで過ごしたいと思うことが多いかも。近所で参加すべき予定があるのであれば、今がその時。家の庭や花壇造りに取り組むのもおすすめ。1か月家で過ごすことができますか?どうでしょう…新鮮でいいかもしれませんよ。
蟹座
対向星座の山羊座に惑星達が滞在しています。こういう時はたいてい、あなたにあれこれ言う目上の人物が存在します。自分はどうしたいか、はっきりと伝えるようにしましょう。あなたらしく丁寧に、でも正直に。強い女性と親しくなりたいなら、今がチャンスです。
獅子座
先月獅子座で起こった水星の逆行は、以前の習慣を捨てる絶好の機会でした。どれくらい手放せましたか? 以前より伸び伸びしていますか? もしまだ何か手放したいものがあれば、今月末までに。8月29日に水星が獅子座を離れ、不要なものを捨て去るのを手助けしてくれます。
More to explore in
Culture