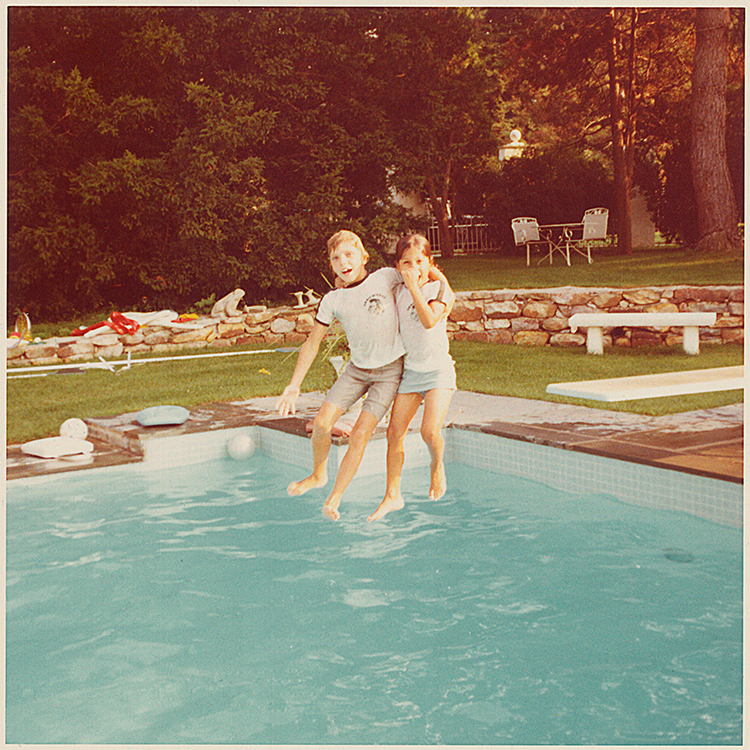 Double trouble! It's Gemini season (May 21 – June 21) and we are ready for a month of culture and conversation — all of the things the curious twin sign loves most. Keep reading to discover your horoscope by Astrologer — and Tory Daily contributor — Suzie Cox.
Gemini
Happy Birthday, perky Gemini! Yes, perky belongs to Gemini and this birthday will be particularly exciting. Your ruling planet, Mercury, will be in Gemini from May 22 – June 5. Even though you are the smartie-pants of all the signs of the Zodiac, this month will top even your most brilliant phase. If you are finally ready to write that book that's in your head, now is the time. What a great birthday present for yourself!
Cancer
There is a powerful window in time for you, dear Cancer. Starting on June 5 and through July 3 are your important dates now. There will be a little party of planets in your sign of Cancer, including defiant Mars that will stir things up in your life. If you hold on, it will only be more difficult. See how much you can release from your past during those dates. It will mean freedom for you.
Leo
There are lots of planets lining up in your houses of fitness and spirituality. What a great combination for doing some mindful exercises like stretching, yoga or Pilates. See if you can breathe deeply and calm down your active mind as you improve your body. Summer and bathing suits are just around the corner and this will help you get in even better shape than you are already. You know that you love being admired — even if you don't admit it.
Virgo
The weekend of June 8 – 10 is your power time this month. Plan to do a fairly big project that will take the entire weekend to complete. Or, if you are a bit more adventurous than usual, this would be a good weekend for a road trip or a short holiday. Be as bold as your Virgo can muster. Do some research on it ahead of time.
Libra
Libra is the sign of partnerships and mid-June will test that part of your life. You will likely encounter relationships from the past that you thought were finished. Maybe they are and, if not, now you will know for sure. You will be kind, yet very firm in your decisions. Say exactly what you mean. You can't sugar coat it now.
Scorpio
The weekend of June 14 is your time this month to reach out. You will have the occasion to be with old friends from the past and, yes, it will feel really good. Nostalgia will reign. Have old photos and mementos that will encourage talking about precious memories. Comfort food and ice cream, please.
Sagittarius
The Full Moon will be in your sign of Sagittarius on June 17. But it's not just a regular Full Moon. Your ruling planet, Jupiter, will be right next to the Full Moon. Invite your friends outside and point out Jupiter — you can't miss it. Jupiter is the planet that rules a party. See if you can have some silly fun on this Full Moon, Sag!
Capricorn
For a few days after the Full Moon, from June 18 – 21, you will find yourself in a delicate situation with loved ones or family members. Somehow, you've made them mad and you will need to do some damage control. Be as understanding and as kind as your Capricorn can manage. A hug and a warm smile will go a long way.
Aquarius
Don't feel bad if you aren't feeling social now and if people are actually annoying you, even though you aren't letting them know. The best thing for you to do is to keep busy with your own projects. Don't feel guilty if you respond a polite "No Thanks" when people ask you to join them. Hey, sometimes, you're just not in the mood, and now is one of those times.
Pisces
During the last weekend in May, the Moon is in your sign of Pisces and is joining your planet, Neptune. That sounds like a lot of water to me. See if you can take a long weekend and visit a large body of water… a lake, ocean or being lazy in a hot tub, it doesn't really matter. Get in a dreamy state of mind and stay there the entire time.
Aries
This is one of the best months for communication for you, Aries. Connect with people you haven't seen for a long time. If you are really adventurous, pull together a party or gathering of friends and do something unusual. Push the limits of the party just a bit. If you do it right, everyone will be talking about this party for quite a while!
Taurus
Venus is your planet, dear Taurus. What luck you have now, because Venus is in Taurus and will be there until June 9. This is the time to shop, buy art, indulge and pamper you. You might even want a spa day with a massage, facial and the works. Venus is only there once a year, so don't feel guilty.
双子座
双子座の皆さん、お誕生日おめでとうございます!「エネルギッシュ」は双子座の代名詞ですが、今年の誕生日はとても刺激的な1日になるでしょう。それは、双子座の支配星である水星が5月22日から6月5日まで双子座に滞在するから。十二宮の中で最も知的な双子座とはいえ、今月ほどその才能を発揮できるタイミングはありません。今まで頭の中に溜めてきたものを文字にするのであれば、今が絶好のチャンス。自身への最高のお誕生日プレゼントになるでしょう。
蟹座
なんだか気持ちが落ち着かない1ヶ月になりそう。特に重要なのは6月5日から7月3日まで。いくつかの惑星が蟹座に滞在する中、挑戦的な火星に生活を乱されてしまうかもしれません。流れに逆らって固執してしまうと、状況は厳しくなる一方。この時期は、過去のしがらみから自分を解き放ってみてください。それが自由になれる方法です。
獅子座
健康と精神のハウスにたくさんの惑星が列をなす今月は、ストレッチやヨガ、ピラティスなどの心を集中させるようなエクササイズをするのに絶好の時期。深呼吸をして心を落ち着けると、体調が整ってくるでしょう。水着の季節はもうすぐそこ!このタイミングならば、さらなるシェイプアップも叶えてくれることでしょう。自分では認めないかも知れないけれど、実は褒められるのが大好きな獅子座のあなたならきっと頑張れるでしょう。
乙女座
6月8日から10日まで、特に運気がアップします。この週末をまるまる使うような少し大きめの計画を立ててみては? いつもより積極的になって、ドライブや小旅行を楽しむのも一つの手。乙女座らしく大胆になってみましょう。ただし、事前の下調べはお忘れなく。
天秤座
天秤座は「人間関係」を象徴する星ですが、これが6月の中旬に試されます。過去に別れた人に再会することになるかもしれません。曖昧な別れ方をしたのなら、今はその関係が本当に終わっているのを実感できるはず。思いやりを持ちながらも、きちんと意思表示をすることです。うわべだけの言葉は避け、自分の気持ちをはっきりと伝えましょう。
蠍座
今月は、6月14日から16日までが行動を起こすべき日。昔からの友達と懐かしい時間を楽しめるチャンスがあるでしょう。古い写真や思い出の品を引っ張り出せば、思い出話に花が咲きます。子どもの頃に良く食べたようなほっとする食事とアイスクリームで心の安らぐひとときを。
射手座
6月17日、射手座に満月が到着しますが、これはただの満月ではありません。そのすぐ隣に支配星の木星が並ぶ配置になるのです。友達を外へ誘い出して空を見上げれば、木星が簡単に見つかるはず。パーティーを司る木星の下で、満月の1日を大いに楽しんで。
山羊座
満月後の6月18日から21日までは、大切な人や家族のとの関係がぎくしゃくするかもしれません。どうやら相手を怒らせるのはあなたのようで、状況の修復を迫られることになります。ハグをしたり、優しい笑顔を浮かべたりして、山羊座なりの思いやりと理解を示してみて。
水瓶座
周りの人との付き合いが煩わしく感じて、それをうまく伝えられなくても気にしないで。いちばん良い方法は、自分に集中して忙しく過ごすこと。こんな気分になることは誰にでもあるのだから、誘いを断るときに「せっかくなのにごめんなさい」と丁寧な言葉を使ってさえいれば、後ろめたく思う必要などどこにもありません。
魚座
この星座には、5月最後の週末に月が到着して支配星の海王星と合流します。ここで連想されるのはまさに水。お休みを延長して海や湖を訪れるのも、バスタブに浸かってのんびりとくつろいでみては?夢見ごこちの気分でいられる場所でゆっくり過ごして。
牡羊座
コミュニケーションを図るのに絶好のタイミング。長い間会っていない人に連絡を取ってみましょう。一歩踏み込んでパーティーを開いたり、友達と集まったりして、普段と違うことをしてみては?少しだけリミットを押し上げて面白いパーティにしても、羽目を外しすぎさえしなければ、しばらくはみんなの話題になるような楽しい時間となるでしょう。
牡牛座
支配星である金星が牡牛座に到着して6月9日まで滞在します。運気がアップするこの期間は、ショッピングに出掛けたり、芸術品を手に入れたり、自分をたっぷりと甘やかしたりしてみましょう。スパでマッサージやフェイシャルエステも受けたくなるかも。この位置に金星が滞在するのは1年に1回だけ。罪悪感など忘れて、思い切り満喫して!
More to explore in
Culture