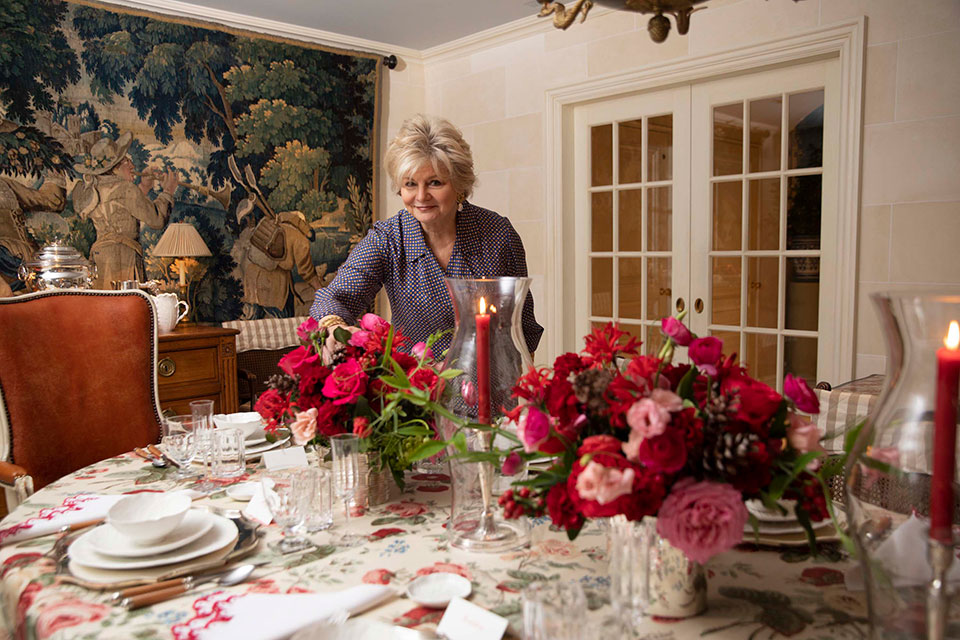 We asked entertaining extraordinaire Charlotte Moss for her top table-setting tips for the holiday season…
1. Pick your color palette and consider the food that is being served. Sometimes a very busy pattern can camouflage the food!
2. Choose linens and a centerpiece, then build from there. Add flowers, touches of silver, flatware, salt and pepper shakers, chargers…
3. Festive foliage — nothing says the holidays like evergreens. Tory's white Lettuce Ware contrasted with the deep greens of pine, spruce and boxwood is a brilliant start.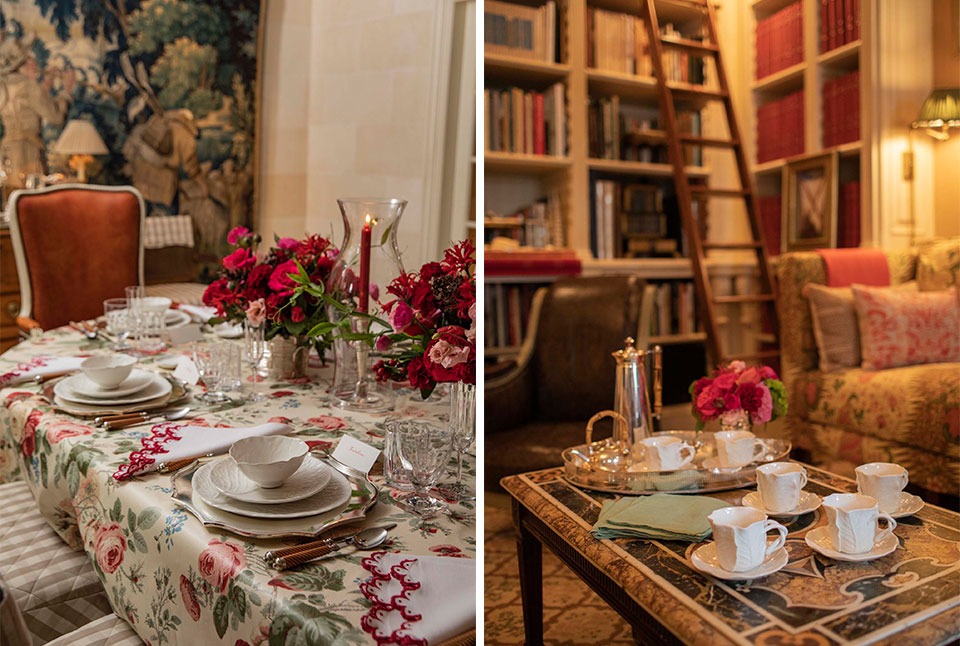 4. Mix it up. I have long been a believer in using what you have and mixing patterns. You will discover just how many table schemes are hiding in your cupboard! An emerald water glass, a crystal white wine glass, a simple red wine glass…there are no rules.
5. Why do we entertain? To make our friends feel special, of course. I like surprising guests with a little gift as they leave — a small gesture: postcards tied up with ribbon, a small scented candle, a vintage Christmas ornament. The key is to keep it simple and make it personal.
6. Most important, have fun, from the planning through dessert. Now turn on some music, light some candles and get in the groove.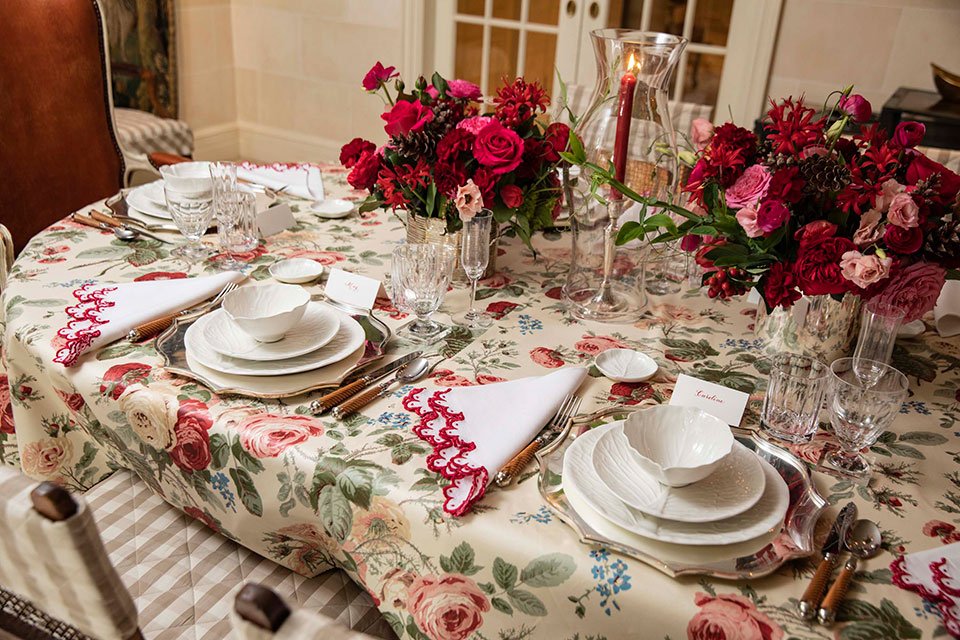 More to explore in
Entertaining