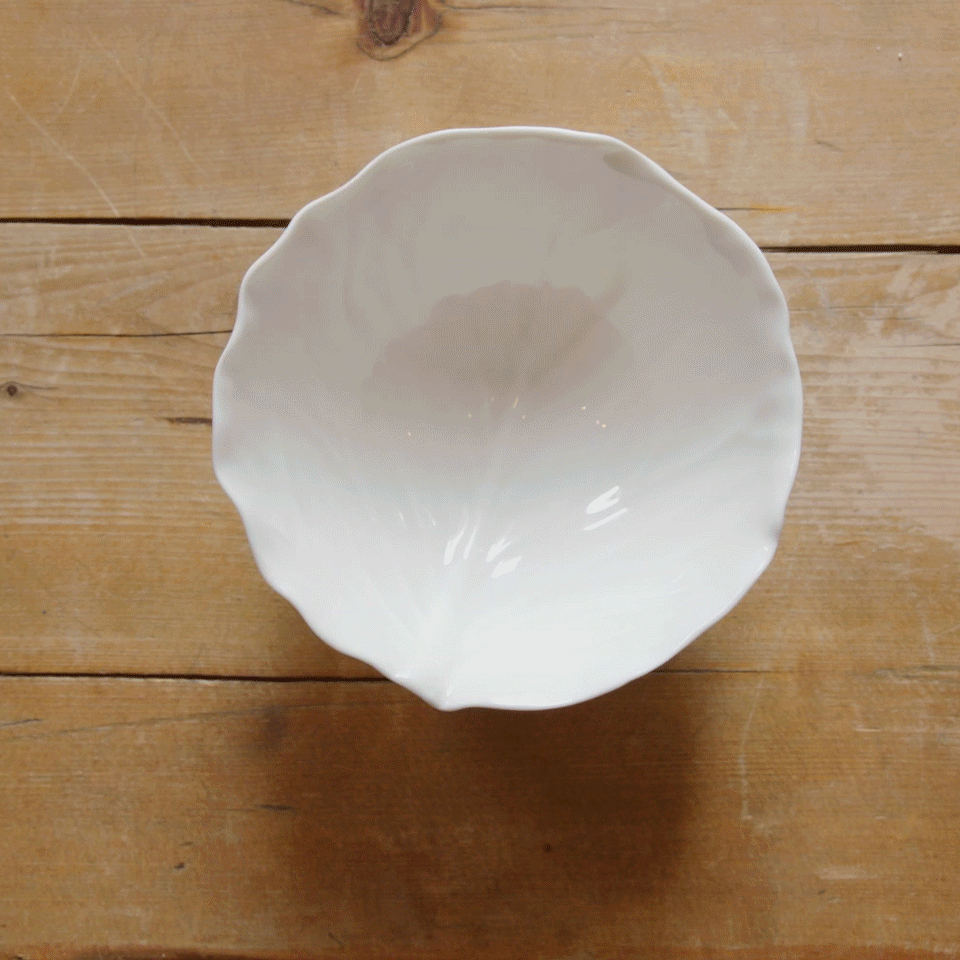 We spend some one-on-one time with MilkMade founder Diana Hardeman, the Brooklyn-based ice-cream entrepreneur known for her deliciously inventive flavors. Pomegranate Smash and Coney Island Crunch, anyone?
My July 4th traditions…
Growing up I always went surfing on the 4th. Followed by veggie dogs, a swimming pool, and plenty of ice cream. I love a good firework show, but the past few years I've actually helped out at the shop and have had just a peep of the fireworks in New York from down the street in Carroll Gardens.
I decided to launch MilkMade because…
When I started making ice cream back in 2009, it was a personal project; I never anticipated that almost 10 years later I'd be shipping my pints across the country and serving scoops in a popular brick-and-mortar ice cream shop. Back then, I loved ice cream but didn't like what I was eating anymore — pints had shrunk, the ice cream was no longer natural, and the flavors weren't exciting. So I started making ice cream out of my apartment, serving to friends what I didn't eat myself. It turned out I made a pretty mean pint, and word of mouth spread. Before I knew it, I had almost a thousand emails from people around NYC asking for my ice cream. I realized I wasn't the only one who wanted a better pint, and that was the impetus to launch MilkMade.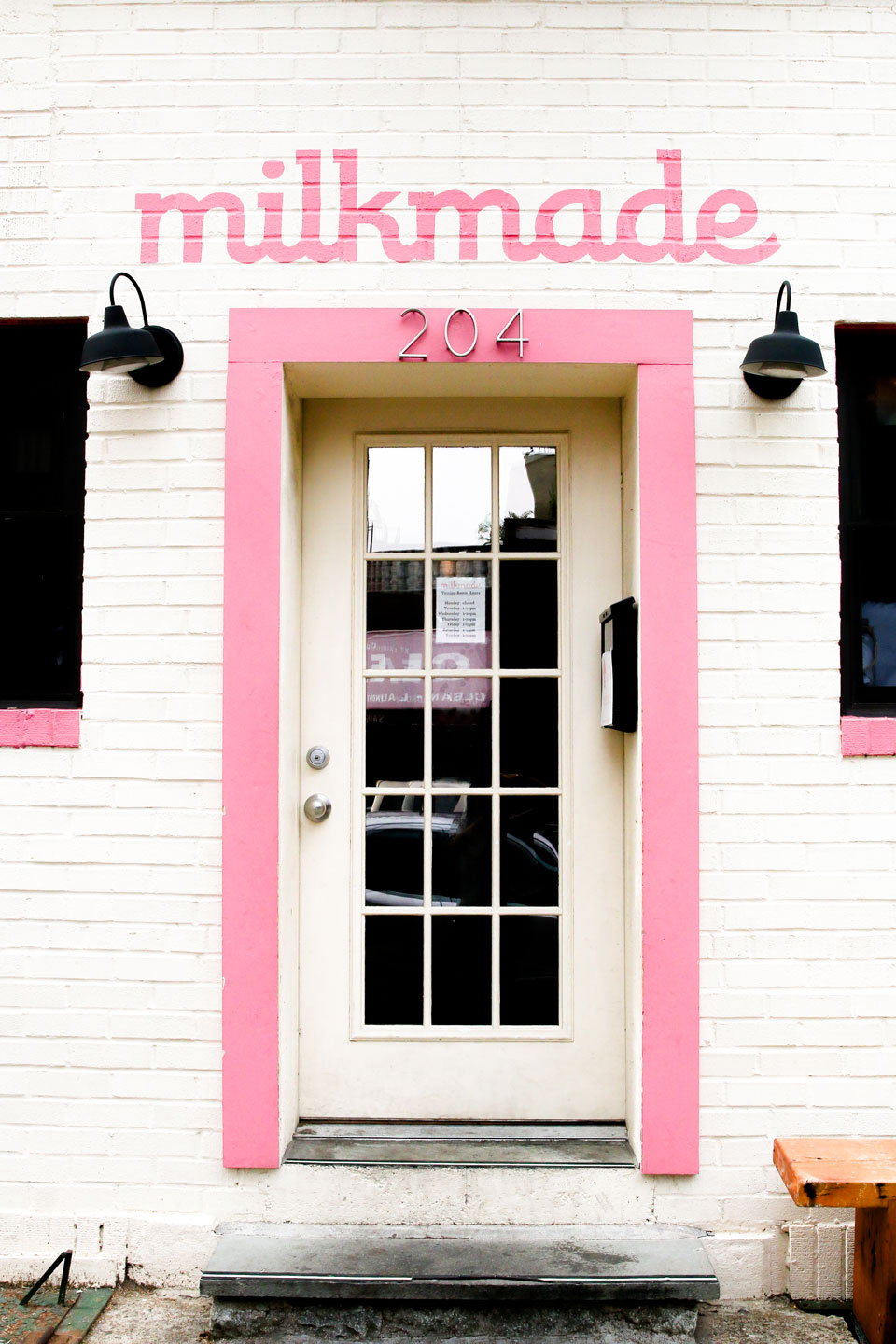 Our most popular flavors…
1. At the Tasting Room, the neighborhood LOVES Cobbler Hill (named after our nearby neighborhood Cobble Hill). It's a cinnamon-sugar ice cream with a seasonal fruit cobbler — currently strawberry-rhubarb. We change up the fruit based on what's in season that we can source from local farms.
2. Our Brie Mine ice cream was a major hit — brie ice cream with a cabernet caramel swirl (we teamed up with Murray's for brie and Brooklyn Winery for the cab). Originally a Membership flavor in 2014, we brought it back to the shop this year for Valentine's Day and it sold out within hours.
3. Key Lime Pie, Strawberry Shortcake, and Blueberry Buckle are big winners that we make every summer at the shop.
4. Oh, and Coney Island Crunch, which is salted pretzel ice cream with a beer-caramel swirl (made with Coney Island Lager), and chocolate covered pretzels.
And my personal favorite…
I know I'm doing my job well when each new flavor we create is my new favorite. Currently: Hula Pie, one of our membership flavors this month, which is a riff on a dessert at restaurants in Hawaii with macadamia ice cream, chocolate fudge, and a cookie crumble. My favorite of all time is probably Rock Rock Rockaway Road, a marzipan (almond) ice cream with chocolate chips and house-made marshmallow swirl. We took Rocky Road and flipped the script. I like it because it's tasty, first of all. But more so because it is a true reflection of how we innovate on flavors, and it showcases the uniqueness of our ice cream — the marzipan in the ice-cream base provides an almost granular texture, similar to how marzipan candies taste.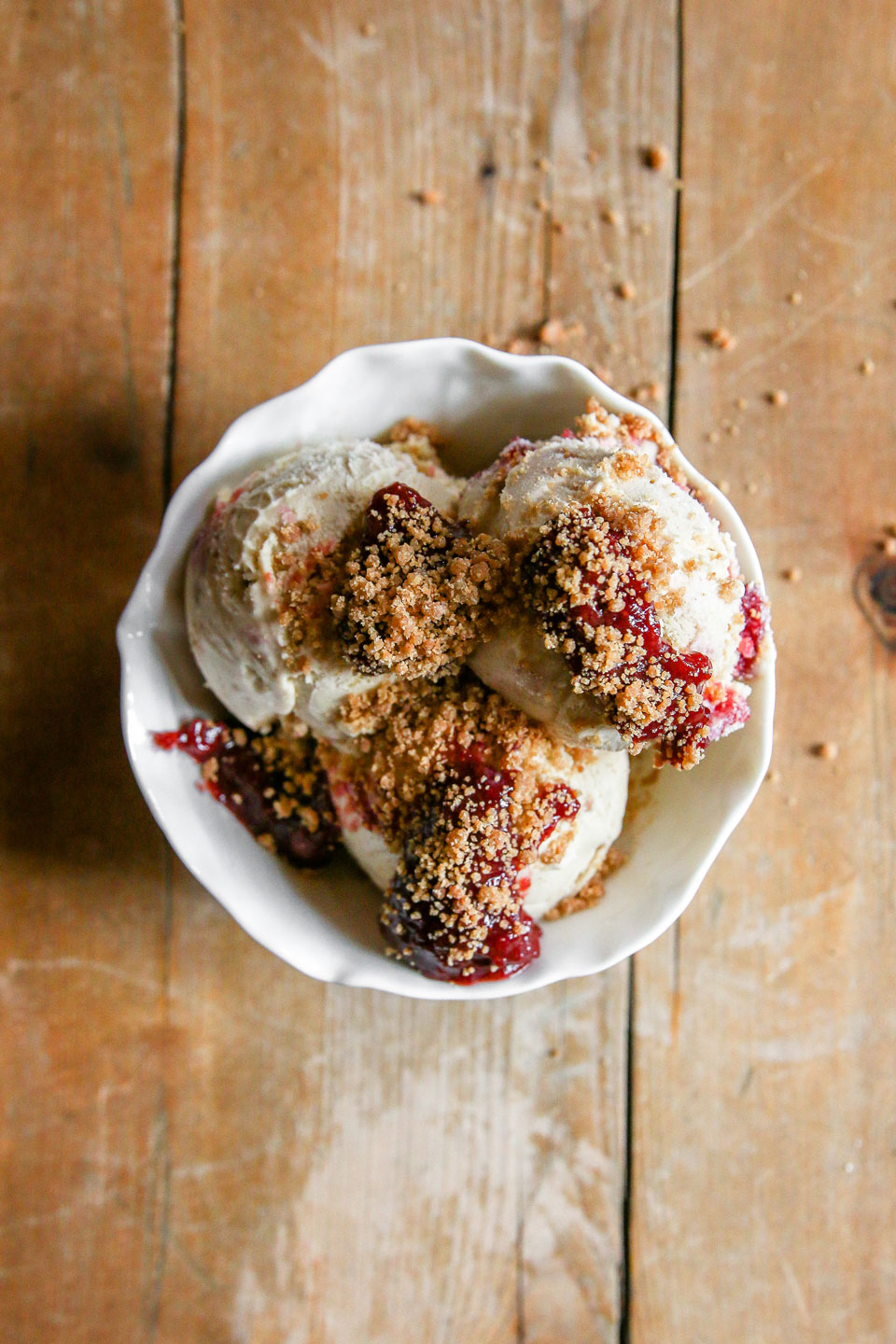 Most exciting part about owning your own business…
You have the ability to stick to your own values. No one can tell you what to do for once! Before launch, we created these checklists that would define the integrity of our ice cream, that would lead decisions for responsible ingredient sourcing, and that still guide our team in how to provide delightful service to our customers. And as we've grown, we haven't budged from them.
And the most challenging part…
No one can tell you what to do for once! All decisions are up to you. And most of the time you won't know what the right answer is. Because of this, I've become very good at making decisions fast. If it was the wrong decision, fine. I learn and move on to the next.
My advice to would-be entrepreneurs…
Keep going. For first-time venturers, at first the highs will be high and the lows will be pretty low. It will suck a lot and you'll question yourself and want to quit. But keep going.
More to explore in
Entertaining