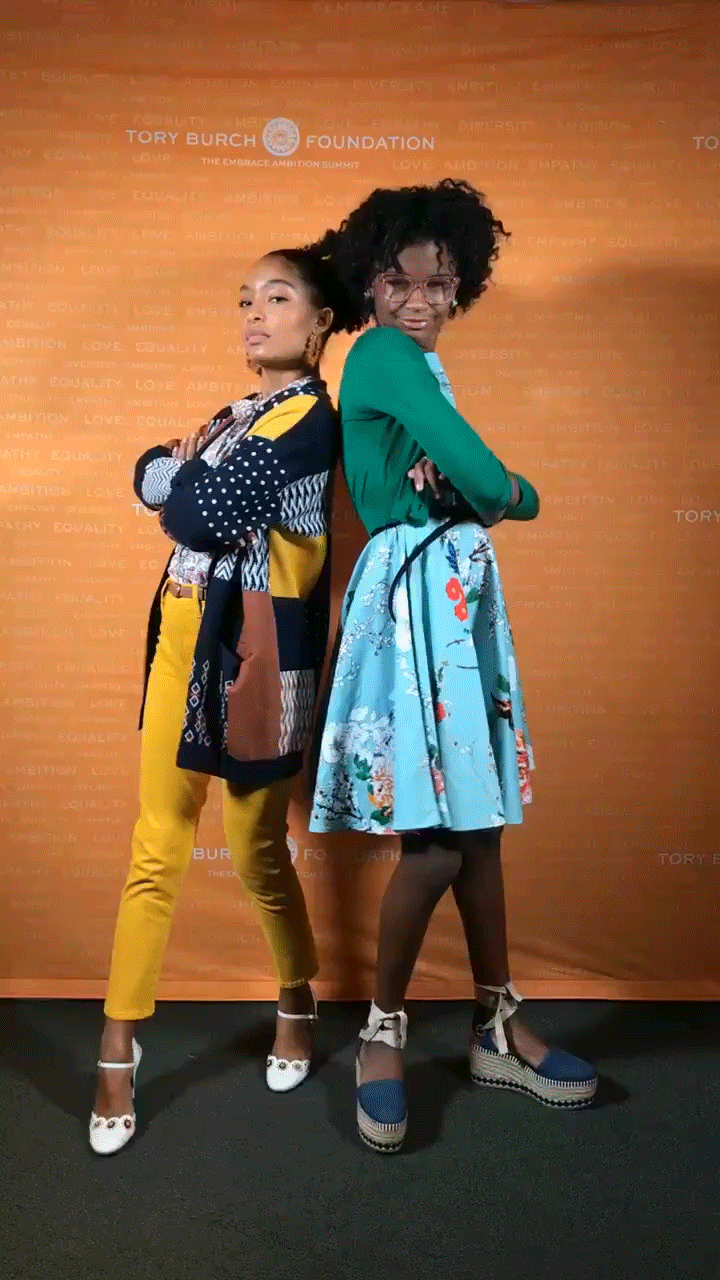 On Tuesday, the Tory Burch Foundation hosted its first-ever Embrace Ambition Summit at at Lincoln Center's Alice Tully Hall in New York. The theme: Confronting stereotypes and creating new norms. The participants: an incredible roster across a diverse range of industries, from Olympians Ibtihaj Muhammad and Lindsey Vonn, author Margaret Atwood, human-rights activist Yeon-mi Park to actors Yara Shahidi, Keegan-Michael Key, Zoey Deutch and Julianna Margulies. Singers St. Vincent and Nona Hendryx performed, as did poet Regie Gibson in an improvised piece inspired by the day's panels and events.
As for the inspiration behind the summit, it begins with a New York Times interview Tory did 13 years ago. The reporter asked her if she was ambitious. "The question made me uncomfortable," Tory recalls. "The obvious answer was yes. Of course. Why else would I be doing any of this? But instead of saying that, I avoided the word altogether." A friend called her out on it afterwards: "Why are you not owning your ambition?"
Now, Tory does. "Yes, I'm ambitious. I'm ambitious because I believe in my ideas," she says. "I'll be completely honest: I am so tired of women having to limit themselves and their ambition because they're afraid of what somebody else might think. Here's the thing: women aren't the problem. Our attitudes are. Ambition doesn't have a gender and equal rights for all people should not be an aspiration, it should be a given."
Watch a livestream of the entire Embrace Ambition Summit here, and keep reading for the best quotes of the day.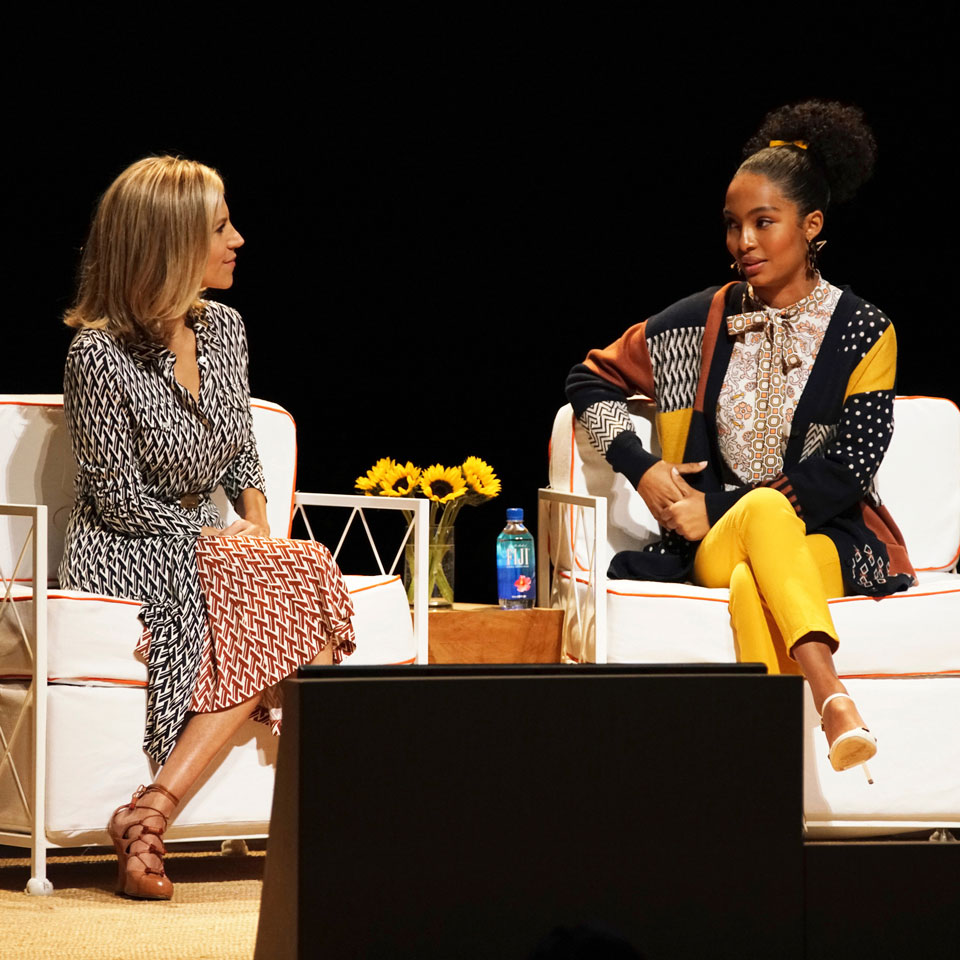 ON AMBITION
"The world is a better place when we have big ambitions for ourselves and each other." — Tory Burch
"We need to both embrace ambition and embrace taking risks, and some of it is about doing for ourselves. Because that is what will translate into doing it better." — Tina Tchen, Former Chief of Staff to Michelle Obama and Executive Director of White House Council on Women and Girls
"Is your ambition for helping others or is your ambition for helping yourself?" — Kevin McCarthy, Majority Leader, U.S. House of Representatives
"Ambition is growing ideas and building them up so that we can all rise to the top and help the next generation." — Marley Dias, Founder of #1000BlackGirlBooks
"Any time you embrace ambition and you redraw the boundaries, you're not just redefining them for yourself; you're redefining them for everyone that follows." — Stacey Cunningham, COO, New York Stock Exchange Group
"When I see women embracing their ambition, I see one thing: freedom." — Theo E.J. Wilson, Activist and Poet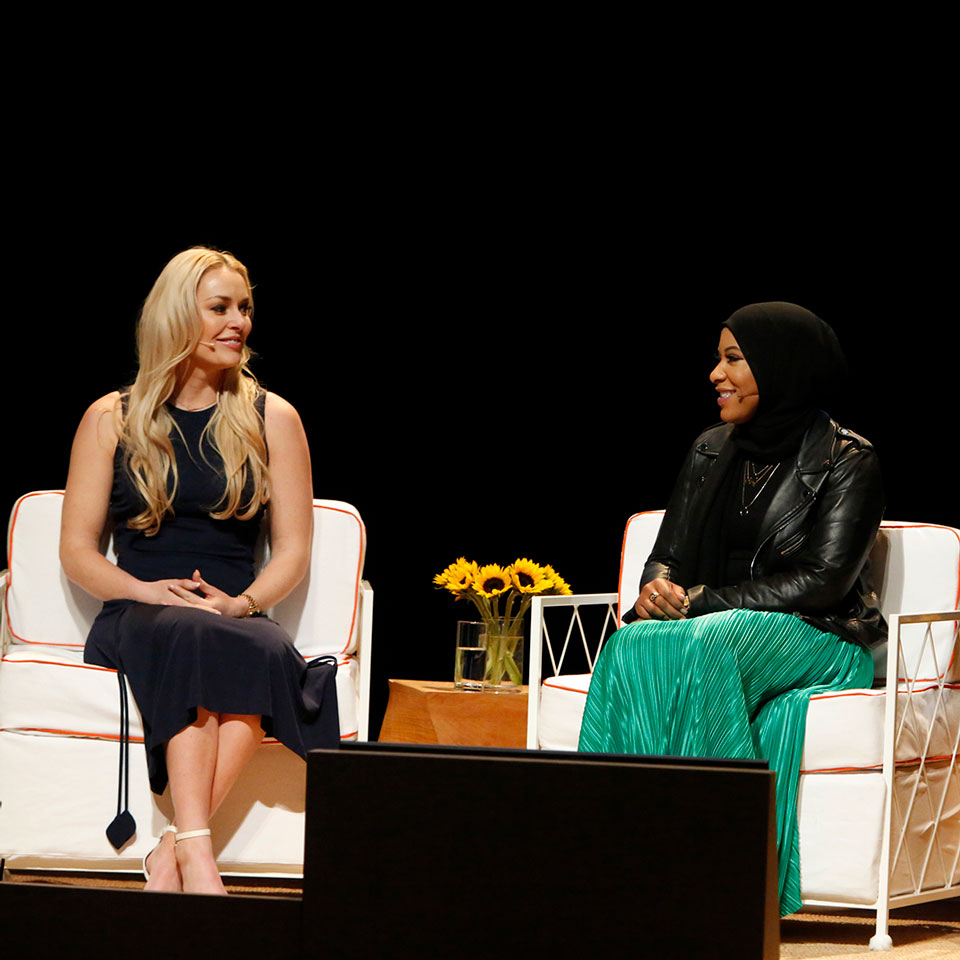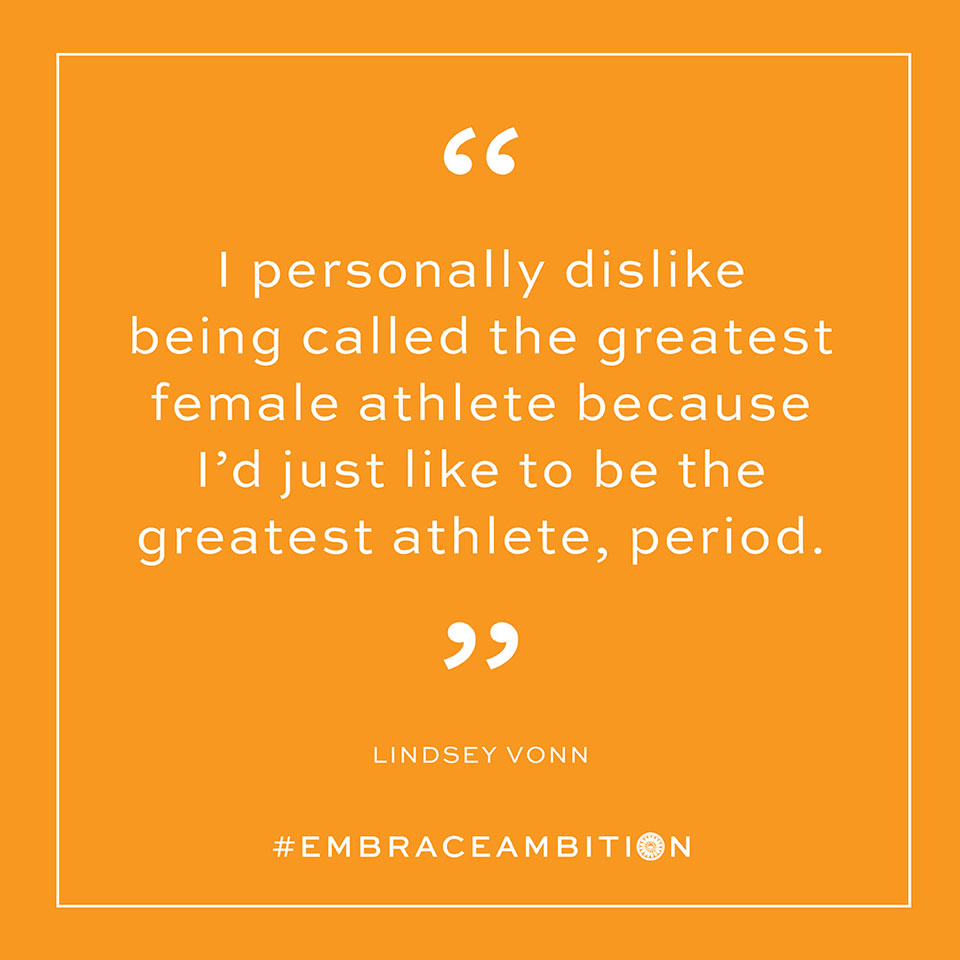 ON CHANGE
"We need to stretch out of our comfort zones, dig deep — and be so bold in our thinking that it scares us. Because that's when change happens." — Laurie Fabiano, President, Tory Burch Foundation
"If you're satisfied with no, you'll stay right where you are. No is for everybody else." — Maria Teresa Kumar, President and CEO, Voto Latino
"We're in the 21st century, folks. We can build workplaces that work for people, not people who have to work for places." — Tina Tchen, Former Chief of Staff to Michelle Obama and Executive Director of White House Council on Women and Girls
"Raising awareness is a great way to be able to understand and identify a problem, and be able to fix it." — Naomi Wadler, Activist
"Stop apologizing. Change the vernacular." — Perri Peltz, Journalist and Documentary Filmmaker
"You need the stereotype to subvert the stereotype." — Keegan-Michael Key, Actor and Comedian
"When you inspire girls to be makers, they will change the world." — Debbie Sterling, Founder and CEO, GoldieBox
"If we have more empathy, then shit's just going to get better." — St. Vincent, Singer-Songwriter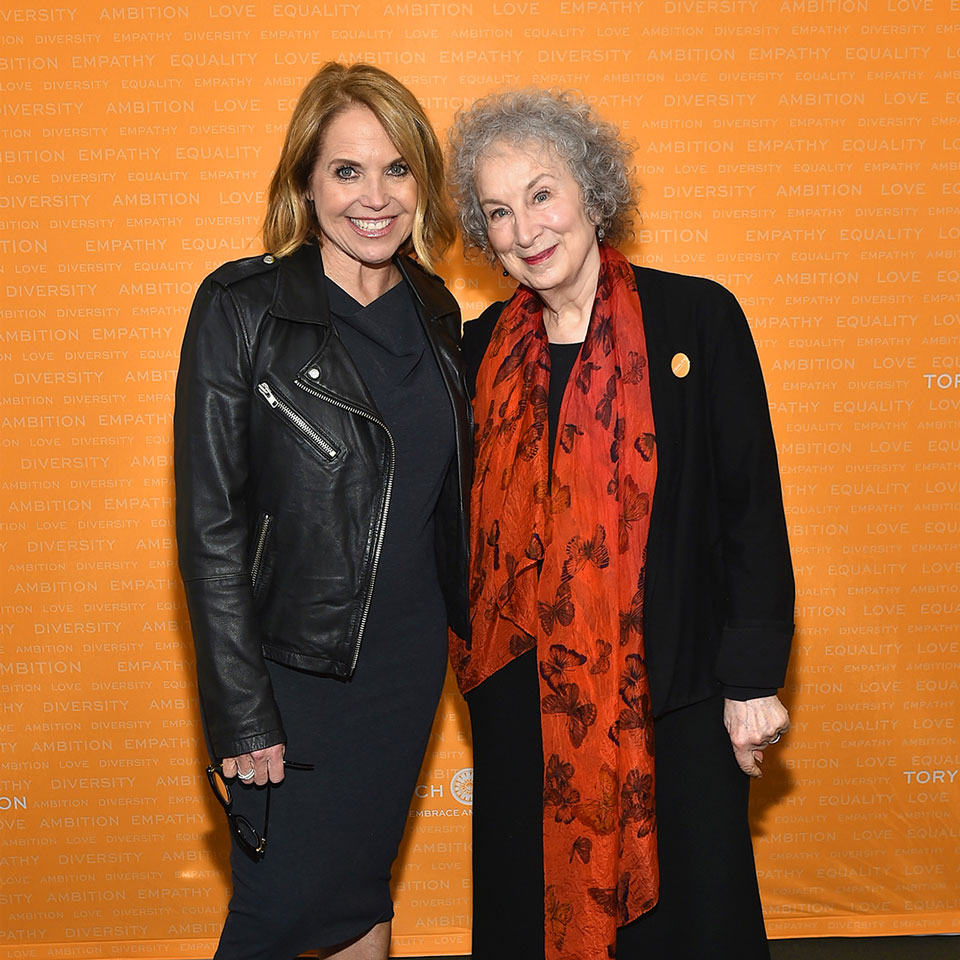 ON BREAKING STEREOTYPES
"The way stereotypes get broken is when we include everyone, when we think of the single person as someone who's a role model — it's much more effective than thinking of the totality of everyone. Social context matters." — Dr. Valerie Purdie Greenaway, Associate Professor, Columbia University
"To say that the Civil Rights movement didn't affect anyone in this room would be a lie. To say that any great movement didn't affect everyone in this room would be a lie. Because we are dependent on one another. Equity is something that is achieved when we acknowledge everyone as having been inalienably given the right to exist and the right to thrive. — Yara Shahidi, Actress
"I'm walking out there — well, limping quickly out there — to get people to realize that disability is not a death sentence. If you have a child with a disability, you can have hope and dreams and push them towards it." — Maysoon Zayid, Comedian
"It's time to break down the notion and stereotype that innovation has a gender." — Tony Tjan, Managing Partner, Cue Ball
"Men don't have to choose between being successful and being a man." — Margaret Atwood, Author
"It's OK to lose to a girl." — Ibtihaj Muhammad, U.S. Olympic Medalist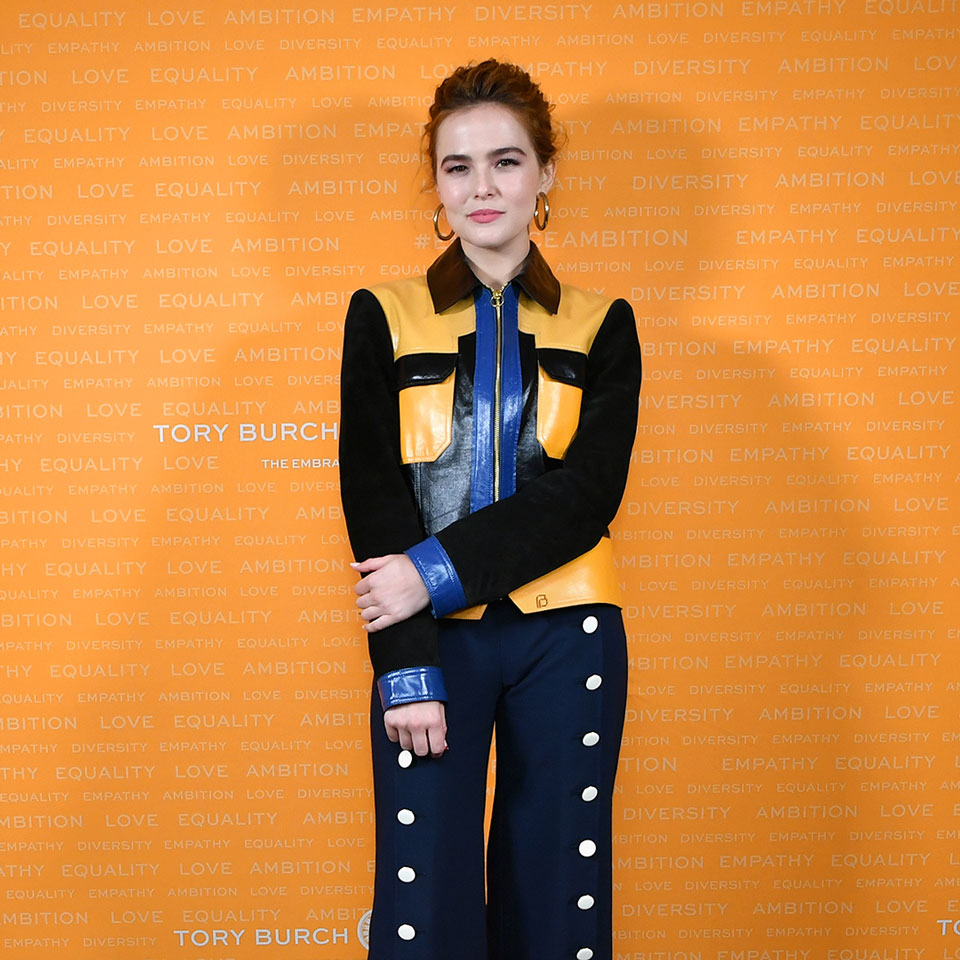 ON THE ARTS
"The best thing that art can do is make people feel understood." — St. Vincent, Singer-Songwriter
"There is nothing more entrepreneurial than writing. You take nothing — words, air — and make it into something." — Margaret Atwood, Author
"Isn't part of comedy not just to get people to laugh but to try to bring people together?" — Keegan-Michael Key, Actor and Comedian
"Laughter humanizes you." — Maysoon Zayid, Comedian
"If you're not reading, you ain't cool." — Marley Dias, Founder of #1000BlackGirlBooks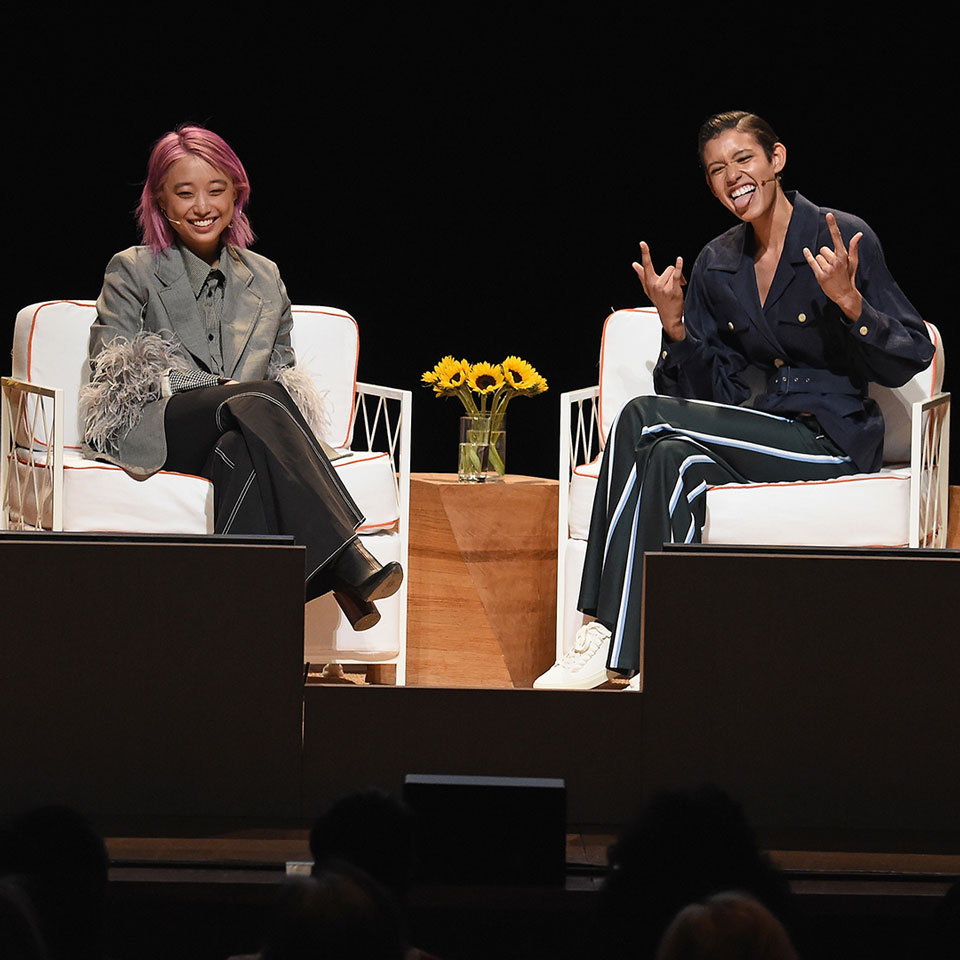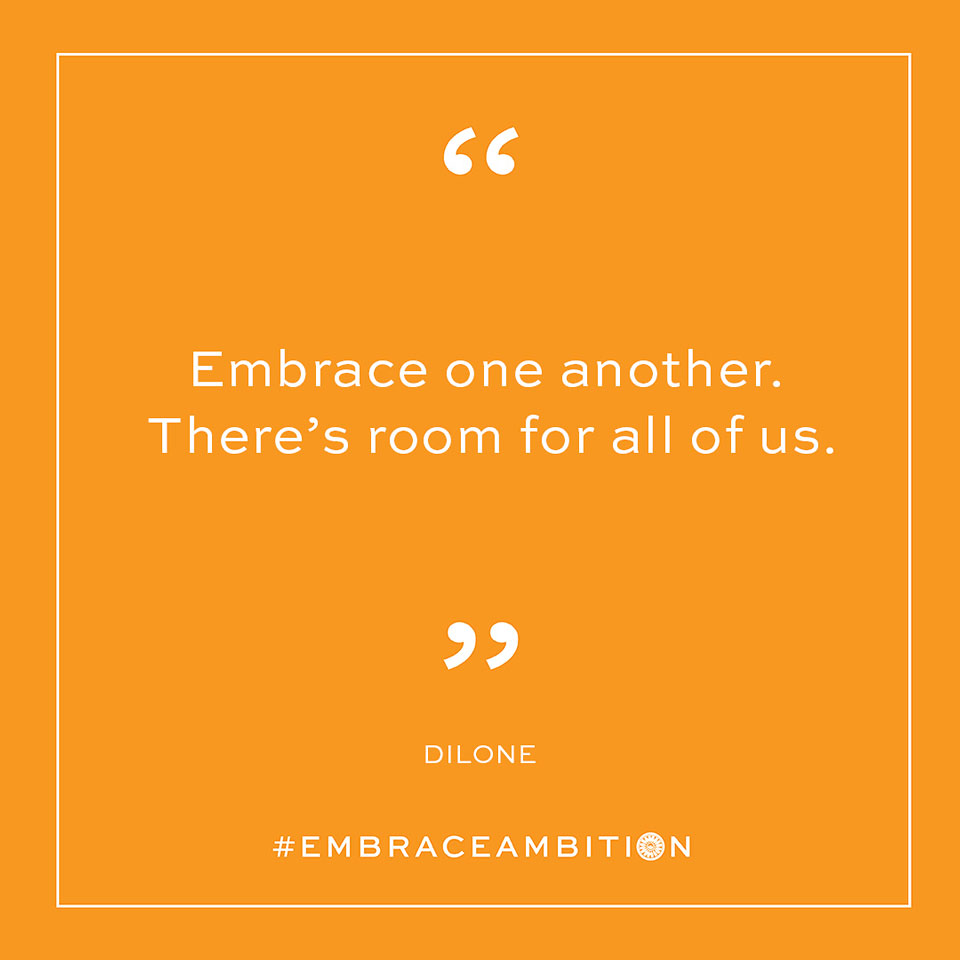 ON THE IMPORTANCE OF SUPPORT
"Find your support network. It is only natural to go through moments in which you're questioning yourself. Have that network of people to either gas you up or say, no, you're supposed to be here." — Yara Shahidi, Actress
"Embrace one another. There's room for all of us." — Dilone, Model
"We can't overestimate the power of having a strong woman mentor." — Perri Peltz, Journalist and Documentary Filmmaker
"Behind every strong woman are more strong women." — Jessica O. Matthews, Founder and CEO, Uncharted Power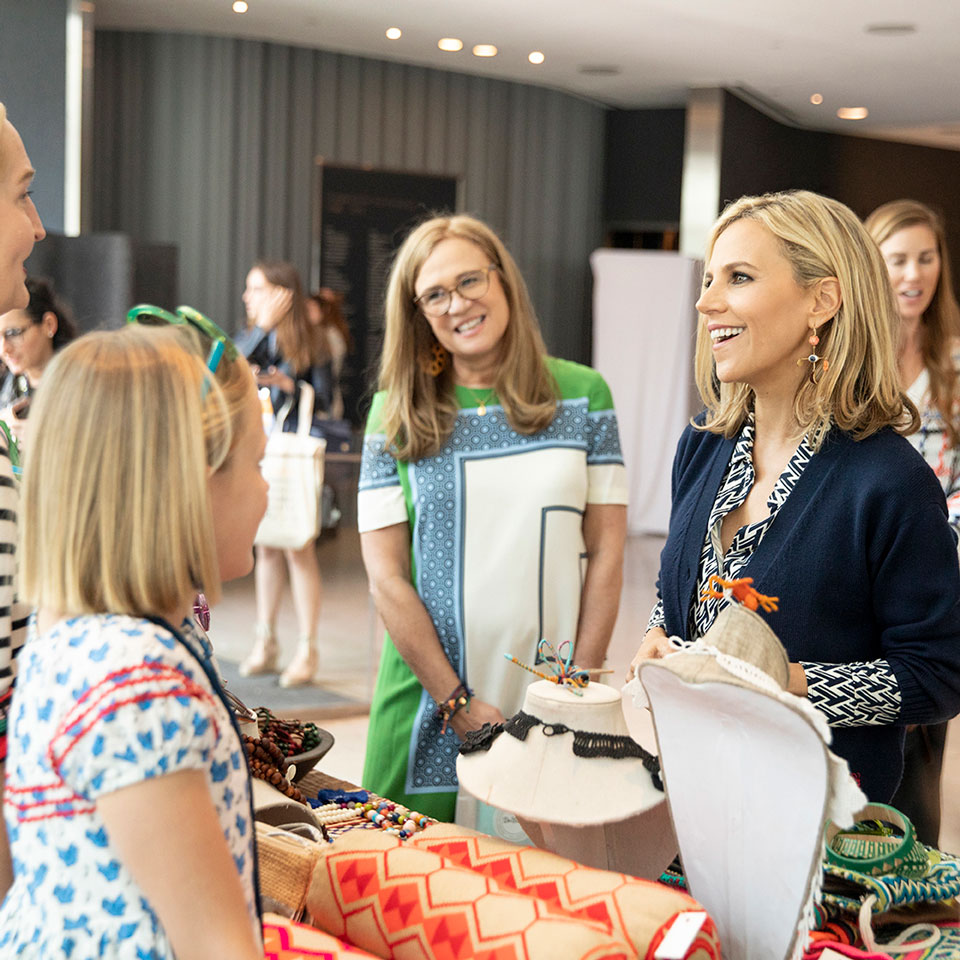 ON PERSEVERANCE
"You're going to hear the word no. When you hear it, think 'no' means 'not now.'" Not never, just not now. Ask again and again until you get yes." — Caren Ulrich Stacy, Founder and CEO, Diversity Lab and OnRamp Fellowship
"You can take the punch in the face, but then you get right back up and keep championing that ideal. Keep championing altruism." — Danica Roem, Delegate, 13th District, Virginia House of Delegates
"We are in a very important position where we can show the next generation that anything is possible. You have to believe in yourself. Do not take no for an answer." — Lindsey Vonn, U.S. Olympic Gold Medalist
#EmbraceAmbition
More to explore in
Culture