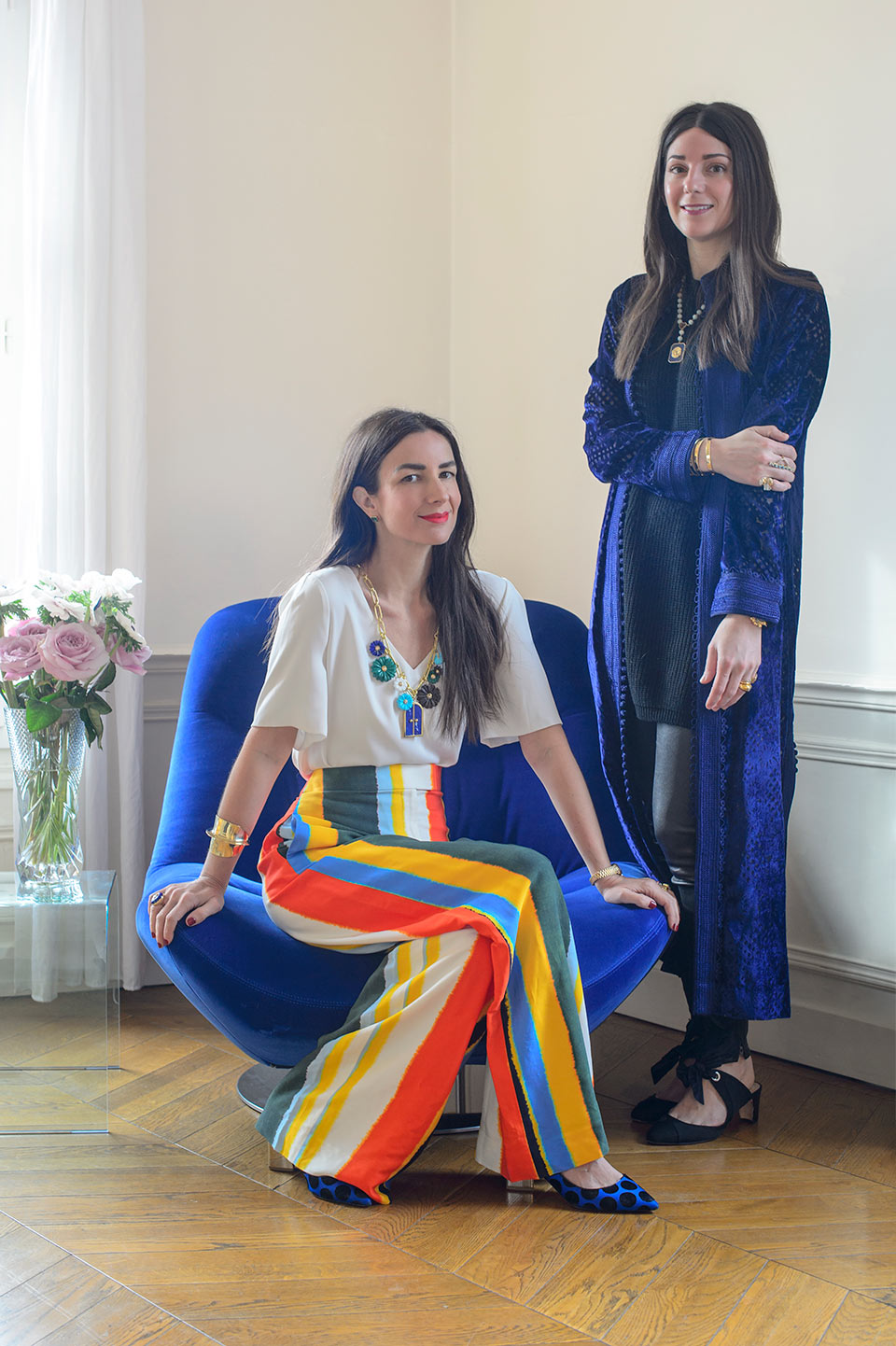 As the founders of brand agency For Future Reference, Randi Molofsky and Meaghan Flynn Petropoulos help foster emerging brands — specifically, in the fine jewelry sector. Both have their professional roots in this field. Molofsky was a former jewelry editor and spent a long stint at Gemfields as Director of Marketing while Flynn Petropoulos is a veteran on the sales side. Here, the two share their entrepreneurial advice.
The most exciting part about owning your own business…
RM: Having the ability to sign off on the final decisions. It's always exciting to be a part of the creative process when you're working for a company, but it's very satisfying to be able to use all of the knowledge and experience you've gained over the years to be able to give the final "yes" to bring a project to fruition.
MFP: I am a bit of a control freak, so learning how to delegate when now, ironically, everything sales-wise is on my shoulders, has been exciting for me. Terrifying, and a slow process, but very exciting.
And the most challenging…
RM: Making it all professional! From accountants to taxes to employees, you have to take on a lot of "adulting" that isn't exactly the fun part of the business.
MFP: See above… But, seriously, it's very challenging to be "the boss" and also "the nice guy" to your clients.
We couldn't run our business without…
RM: Meaghan!
MFP: Randi!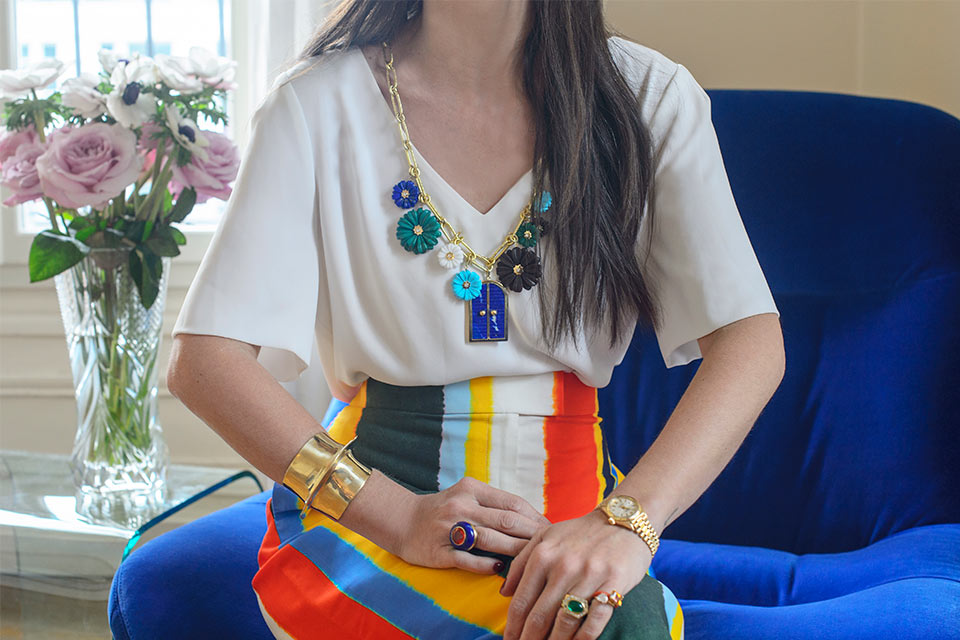 Best advice for would-be entrepreneurs…
RM: Take stock of what you're good at and find people to surround yourself with who do what you can't. If you're a creative, find an excellent business person to work with. I can't tell you how many incredibly talented designers have watched their brands fail because they didn't have the right business partner who could manage the money and day-to-day so they could have time to design.
MFP: Trust your gut and be prepared to work longer hours for less money. GLAM-OUR.Our top tips when it comes to branding…
RM: The image you're trying to present and the customers you are trying to reach should be top of mind in every B-to-C interaction. Don't compromise who you are to get followers or attention, but do allow yourself to think outside the box and be adventurous. Also, consistency is important, but not at the expense of evolution!
MFP: Always be true to your vibe and your personal style. We probably didn't come across as the most polished pair in our first head shots and website launch, but it was very "us" and has absolutely — even after some natural evolution — manifested to the right squad of clients for our brand.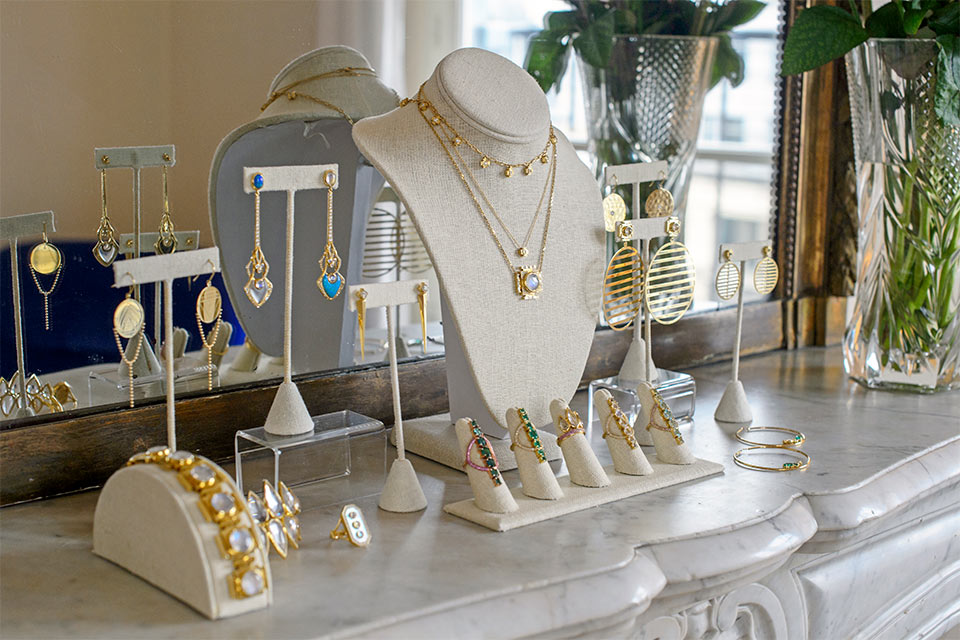 #EmbraceAmbition means…
RM:
Setting aside your fears of the unknown. Establishing what your strengths are and putting them to work.
MFP:
When I think about starting
For Future Reference
with no experience having run a business and giving it all we had right from the get go, I think Randi and I defined "Embracing Ambition." We absolutely had an excitement behind figuring it out as we went.
The woman who inspires me to #EmbraceAmbition most…
RM:
I can't choose just one, so I'm going to go with the incredible women jewelry designers who make up our
FFR
roster. They are all working independently, without financial backers, and are investing every ounce of their time, money and sweat equity in their businesses. It's an honor and a pleasure to work with them and watch their businesses grow and flourish in the face of some tough challenges — the tremendous overhead that comes with making jewelry, the over-saturation of the market and the current retail market that favors consignment over purchasing.
MFP:
I have a very special circle of women in my life, including my girlfriends, sisters, mother and mother-in-law. I could never choose just one. They are composed of immigrants, business owners, mothers and teachers. The tenacity with which they approach every day, regardless of the vast differences between them, is very consistent and they inspire me simply by making sure each day is better than the one before.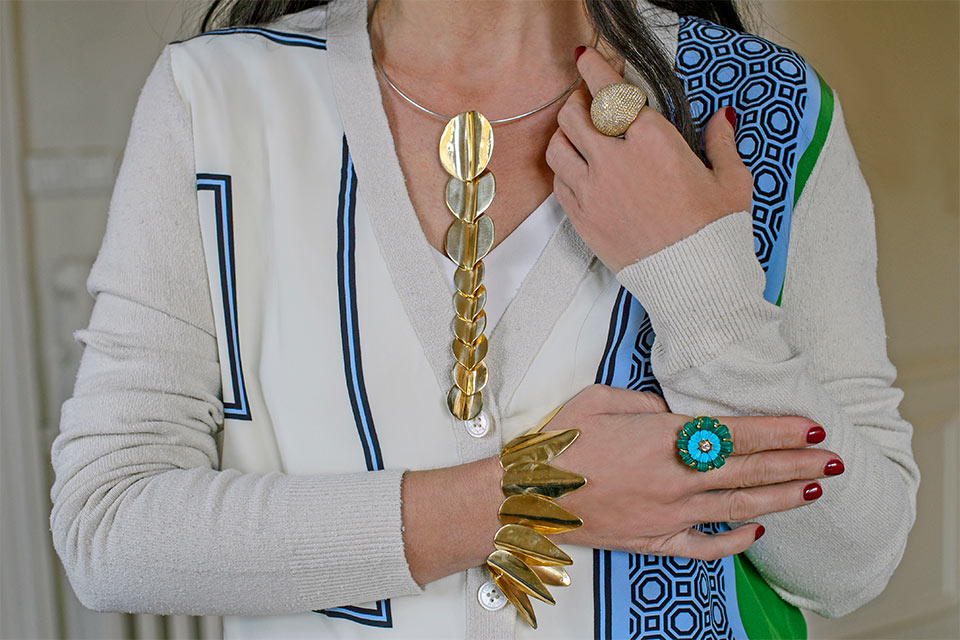 I #EmbraceAmbition in my life by…
RM:
Now that I have a two-year-old daughter, Goldie, I try to do everything I can to one day be able to inspire her. I want her to know that I forged my own path and didn't feel constrained by the limits society can put on women, so that hopefully one day she can blaze her own trail. Plus, most days I feel pretty ambitious just keeping her clothed, fed and bathed while co-running this insane business of ours!
MFP:
I have recently learned that you can't control everything in life. And most of the time, even, it's not the quantity of work you've done to accomplish a task, it's the quality. Lately, "Embracing Ambition," to me, has meant thoughtful and purposeful problem-solving versus throwing a bunch of things at the wall and seeing what sticks. My old method may as well have been called "Embracing Insanity."
Follow For Future Reference on Instagram
.
#ToryDaily