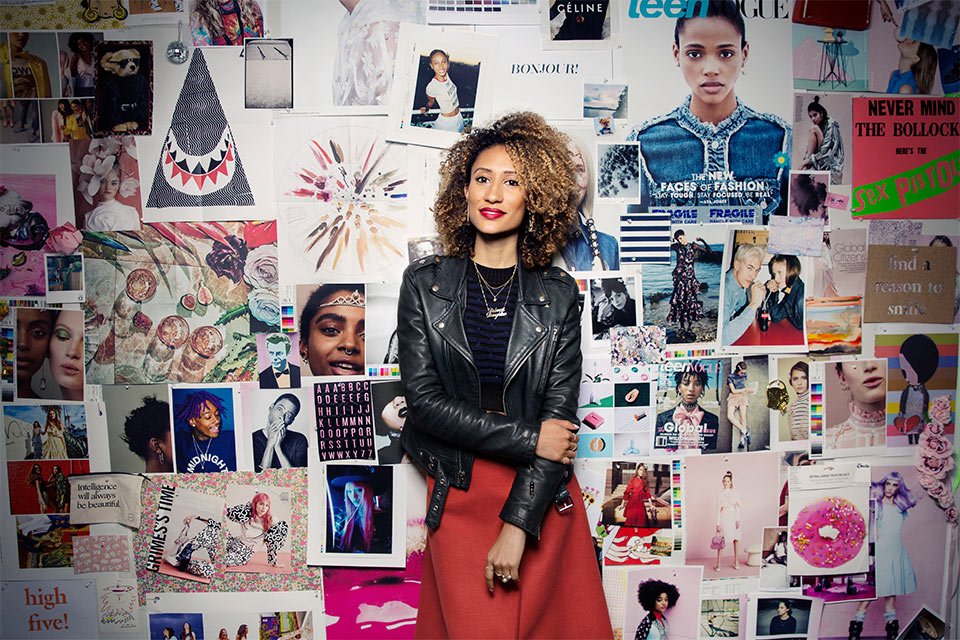 The former editor of Teen Vogue — she was the youngest-ever editor-in-chief of a Condé Nast publication — and a powerhouse in her own right, Elaine Welteroth has plenty of thoughts on feminine power and ambition. "I think right now is this amazing moment for women," she says. "It's sort of a tipping point, and I think women are waking up to their own power." Hear more from Elaine, below.
#EmbraceAmbition means…
I think it captures the spirit of people who move to New York and make it in New York.
The woman who inspires me to #EmbraceAmbition most…
Anna Wintour. She is always on the new frontier of what's next, and she's always pushing people on her team to dream bigger, to see bigger picture.
To #EmbraceAmbition…
Never allow yourself to get in a comfort zone. Always push past comfort zones and what you know to stay fresh. Stay curious.
The greatest challenge women face now…
God, we have a lot of challenges. I would say… the biggest challenge women have today is resisting the urge to be perfect.
And my advice on how to overcome the above…
Resist all of those messages that tell you perfection is the only way to be successful, to be respected, to be valued. Men make mistakes. They don't get held to the same standards. We should stop being held to these unrealistic expectations and standards as well, and forgive ourselves and forgive each other.
More to explore in
Culture