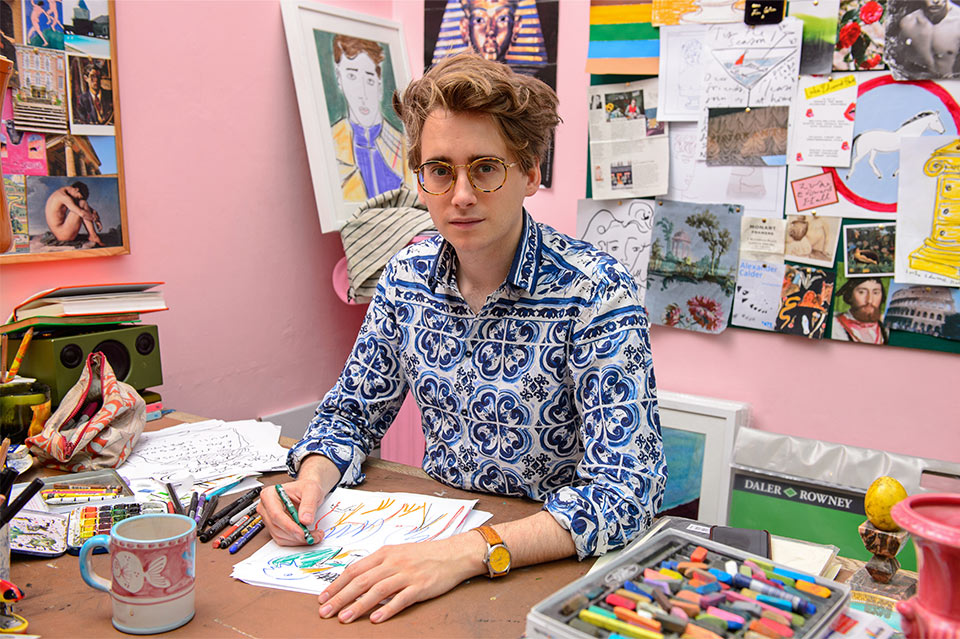 Brit Luke Edward Hall is one of those rare Renaissance individuals who's as talented in illustration and ceramics as he is in interior design. Plus, he has an enviable eye for color — bold and bright; unexpected combinations — not unlike our Spring 2018 inspiration, David Hicks. Here, we chat with the Central Saint Martins graduate on all things hue, including how to transform your home with a new palette.
Favorite color combination…
Hard to choose! Pink and green are two of my favorite colors — I like them together but also fire-engine red with pale pink and pale blue with olive green. I tend to like quite unexpected color combinations — something bright and punchy with something pale or a bit drab, like tangerine and chocolate brown.
My advice for the color wary…
Well, paint can always be painted over, so don't stress too much about picking the right paint color. You have to live with your choice for a little while anyway, I think, to see how it works in different types of light. I wanted to paint our sitting room in London Pepto-Bismol pink — we did it and after a few days realized we absolutely wouldn't be able to live with it. The color was too bright; we were living in a highlighter pen. We repainted the walls a subtler shade of pink a few days later.
And top tips to decorating a room with color…
If you're unsure about attacking your walls with color, it's easy to bring it in with accessories — cushions, rugs, lampshades. Finally, I'd suggest painting or wallpapering a small room to begin with — a guest bathroom, perhaps. Small areas can take bright color and/or pattern and kicking off with a small room versus a large one won't feel as intimidating.
Never be afraid to…
Mix and be bold! We've got so many different colors and patterns going on in our London apartment — I advise not worrying too much about whether things "go." It's so much more interesting and exciting when colors and patterns clash a little anyway. The same goes for furniture — different periods and styles can often work really well together.
My art and design influences include…
Cecil Beaton, Oliver Messel, Stephen Tennant, Rex Whistler, Jean Cocteau, the Bloomsbury Group and Andy Warhol. I'm very much inspired by the Bloomsbury Group's ethos — Vanessa Bell and Duncan Grant paid as much attention to the decoration of their walls, doors and furniture as they did to their painting. I appreciate their attempts to break down the boundaries that existed (and I suppose still exist) between art and design.
Travel inspires me too — Italy as a country in particular, and history. I've been a fan of Ancient Greek and Roman myths, legends, art and architecture since childhood. Motifs inspired by these cultures pop up in my work often, perhaps painted on plates or as a pattern for fabric.
And my favorite creatives to follow on Instagram…
@accidentallywesanderson — I'm a huge Wes Anderson fan so no explanation necessary. @a_c_r_o_t_e_r_i_o_n for gorgeous architecture and interiors, @cabanamagazine for lovely fabrics, @fernverrow for heavenly flowers, fruit and vegetables, @bibleofbritishtaste for the best eccentric English interiors and @rbmoodboard for colorful bits and pieces.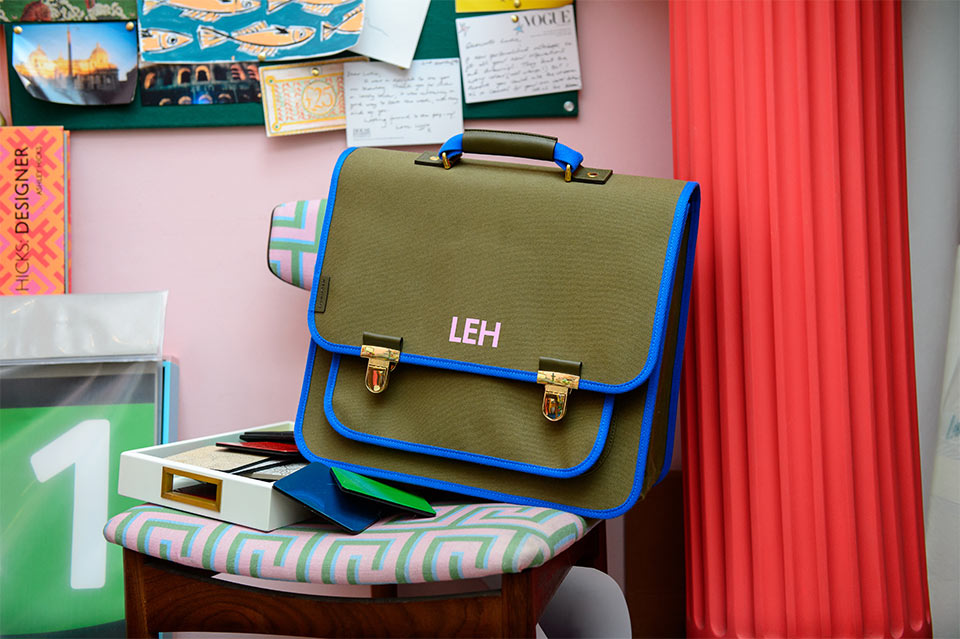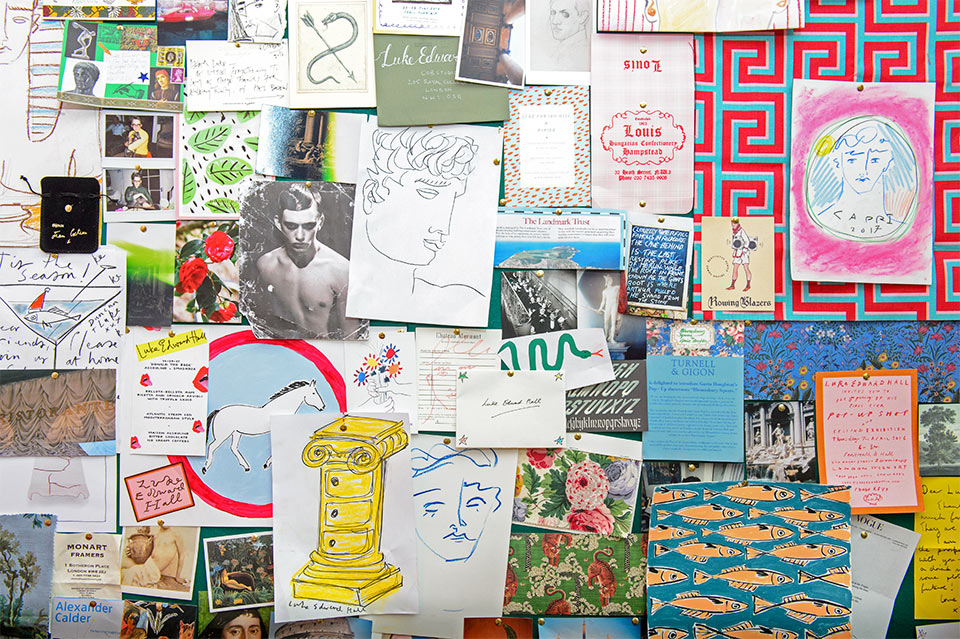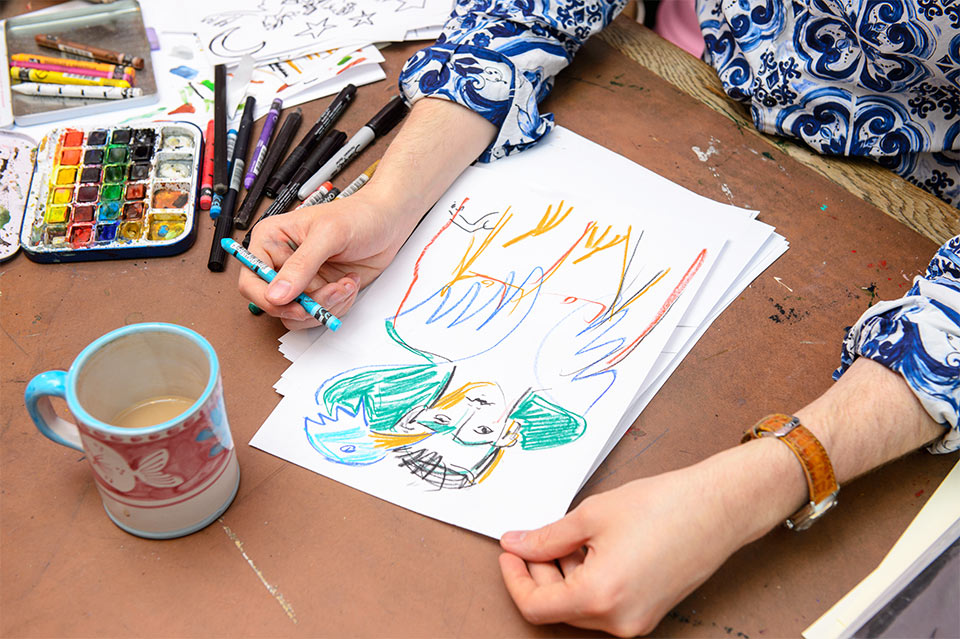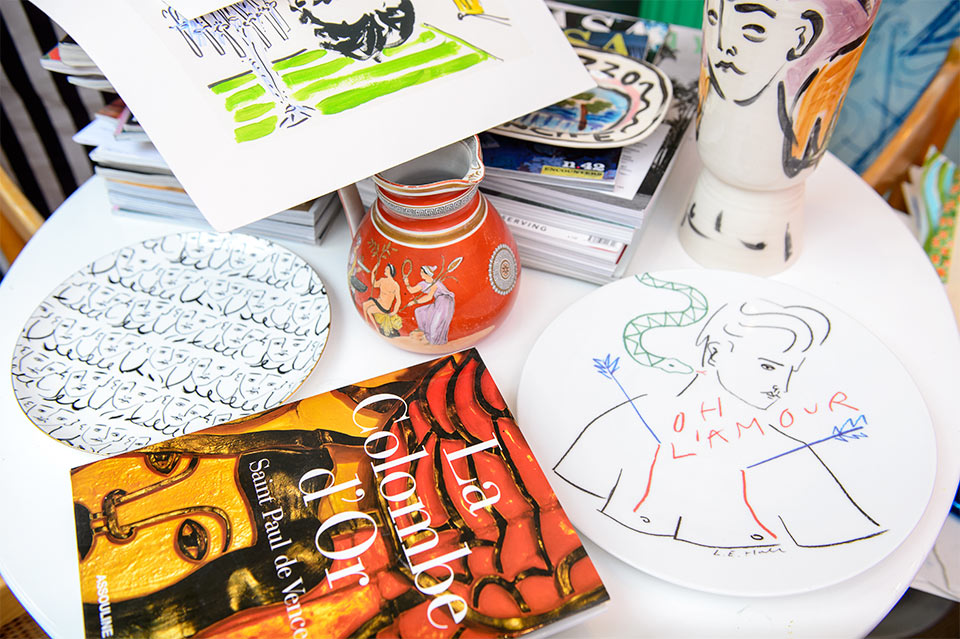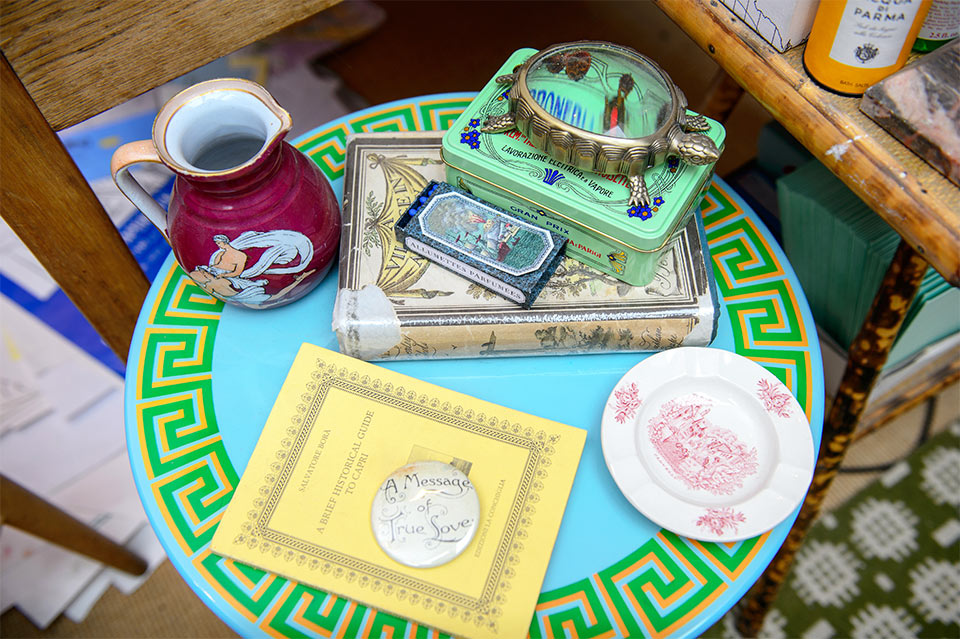 More to explore in
Culture