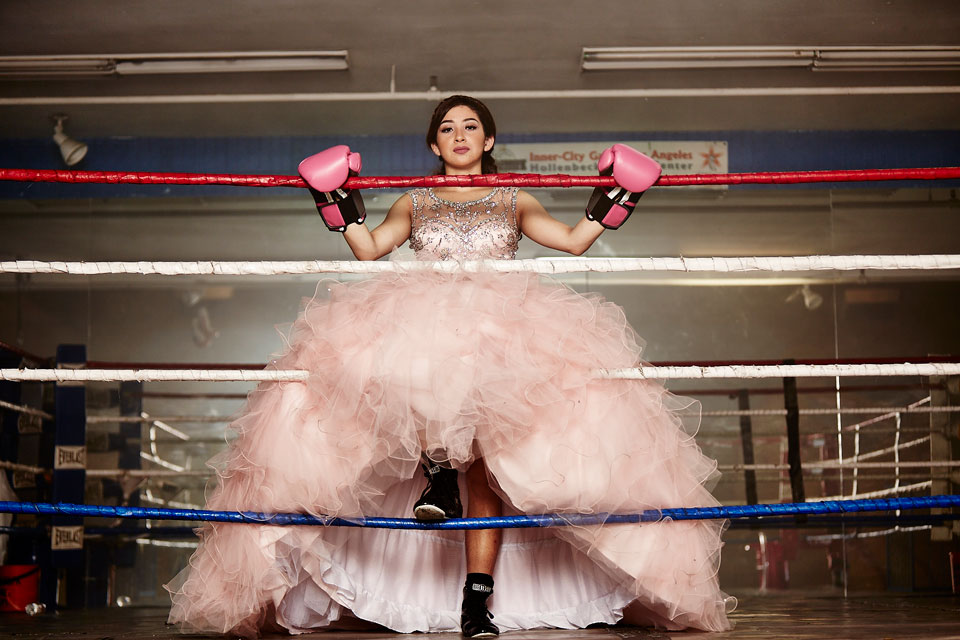 Turning 15 is more than just a birthday in Latin-American culture; it's a rite of passage not unlike a sweet sixteen… that's been given a high-energy celebratory shot. Launching next week, HBO's new four-part series, 15: A Quinceañera Story takes a close look at that special day, known as the quinceañera, through the eyes of five young Latina women from different cultural, ethnic and socioeconomic backgrounds in the U.S. — from Zoey, a transgender teen in Los Angeles, to best friends Jackie and Nina, who live in San Antonio and are hosting a joint quince. Here we talk to one of the directors, the Emmy-award-winning Matthew O'Neill, about this beautifully layered and stirring documentary.
The initial inspiration behind 15: A Quinceañera Story…
Thalia Sodi, who directed the film with me, has been thinking about a quinceañera documentary project for years — and after she and Executive Producer Tommy Mottola brought the film to HBO's Sheila Nevins and Sara Bernstein, they all approached me about joining the team — and I couldn't have been more excited or proud. I'd never been to a quinceañera before – and was eager learn about the tradition and how it was being realized in the United States.
This was an important story to tell now more than ever because…
These films are four stories about strong young women shaping their own identities, celebrating their culture and community, and overcoming adversity. At a time when some of the rhetoric coming out of Washington can seem hostile to the realities these young women are living, the films celebrate an America that I'm very proud to be part of — and the hopes and dreams of a rising generation of dynamic, young American Latinas who add so much to our country.
We discovered the young ladies in the film by…
Our team, led by Producer Xochitl Dorsey, did an incredible amount of outreach across the country, talking to quinceañera planners in almost every state, reaching out to community groups and friends of friends over email and social media — and, in the case of Ashley's story, walking down Whittier Boulevard in Los Angeles and stepping in to every store that was selling quinceañera dresses to talk with the people working there about the types of young women we were looking for.
My favorite part about working on this documentary…
Besides getting to celebrate at four incredible quinceañeras? Well, so much of what we do as documentary filmmakers is usually focused on pointing out the problems in our society or working to right what's wrong in our country. If you look at my past work, I've spent a lot of time in war zones and focused on social strife or the challenges we face as a community. This project was such a joy to make, because we were celebrating what is right about our country and our young people.
My favorite scene…
It's hard to say — I enjoy so much about each of these films — though I've yet to be able to watch the end of the Ashley film, as she dances with her mother and her mother whispers to her… those words speak so much about familial love. And each of these stories have that love at their center.
Scenes we cut that I loved…
It didn't fit into the film, but in the piece about Jackie and Nina — and their escaramuza team in San Antonio — we had filmed their team coming in second place at the state tournament. The whole sport of escaramuza is incredible to watch — but there was only so much horse-dancing we could put into a 26-minute film. Since the quince was so spectacular (and at the center of the story) the tournament wound up on the cutting-room floor. But I'll always remember that competition! And their well-earned pride at placing second.
One lesson I learned from this experience…
All of the parents taught me so much about love — and loving your children. And especially, Zoey's motherr, Ofelia, taught me about listening closely to our children — and really working to hear and accept their perspective. Seeing the world from our children's point of view is so key to loving them and helping them grow into strong adults.
I hope audiences walk away from this film with…
Hope! Excitement! Fundamentally, the experience of making these films has given me a lot of hope about the future. If these young women are part of the generation that is defining the future of our country, it's a future I'm looking forward to. And I hope audiences feel the same way.
More to explore in
Culture