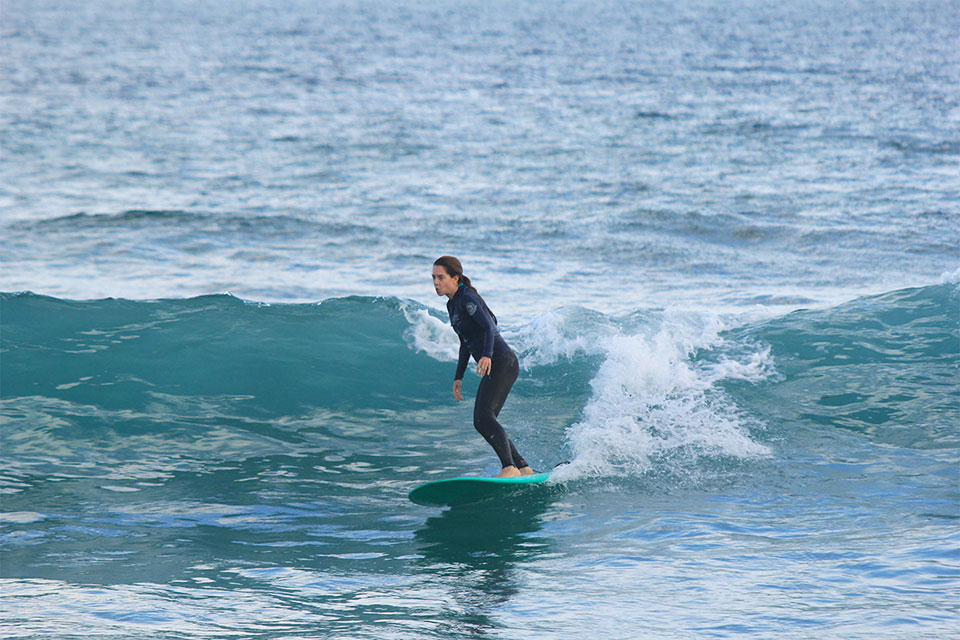 "Downton Abbey in bikinis" — that's how author Holly Peterson describes her latest novel, It Happens in the Hamptons. She serves up the East End — from its love affairs and surf culture to country clubs and one-percenters — in a guilty-pleasure, beach-read way. Here, she shares her guide to the popular summer destination and delves into the whats and whys of the book.
The inspiration behind my latest novel…
I have spent summers in the Hamptons for 30 years, and I wanted to write about every element of this area of paradise on the tip of Long Island. I call my book a version of Downton Abbey in bikinis because it fully covers both the upstairs and downstairs sectors of this community. There are different worlds out here, but the parties and glamour and style icons lured me in at first. I heard somewhere that sex sells, so there is a fair amount of intense intimacy in the novel — the sort that gets super heated up when the mercury rises and the shoulder straps are falling down an arm suggestively.
And I set it in the Hamptons because…
Honestly, the basis for It Happens in the Hamptons could be in any summer community where the complicated cocktail of classes is mixed up during the summer. You have yoga teachers getting a tad too touchy with the wealthy husbands, tennis pros doing the same with the wife, the hedge-fund guy who is suddenly a buddy with his architect one day, then yelling at him over shelves that don't fit his polo shirts the next day. It's hard to mix up hugely different incomes and expect clean outcomes — that's why my book could be in Napa Valley, Monterrey, Aspen, or Nantucket… anywhere fabulous and fun where sexual heat and a certain kind of sweaty upwardly mobile drive is present everywhere.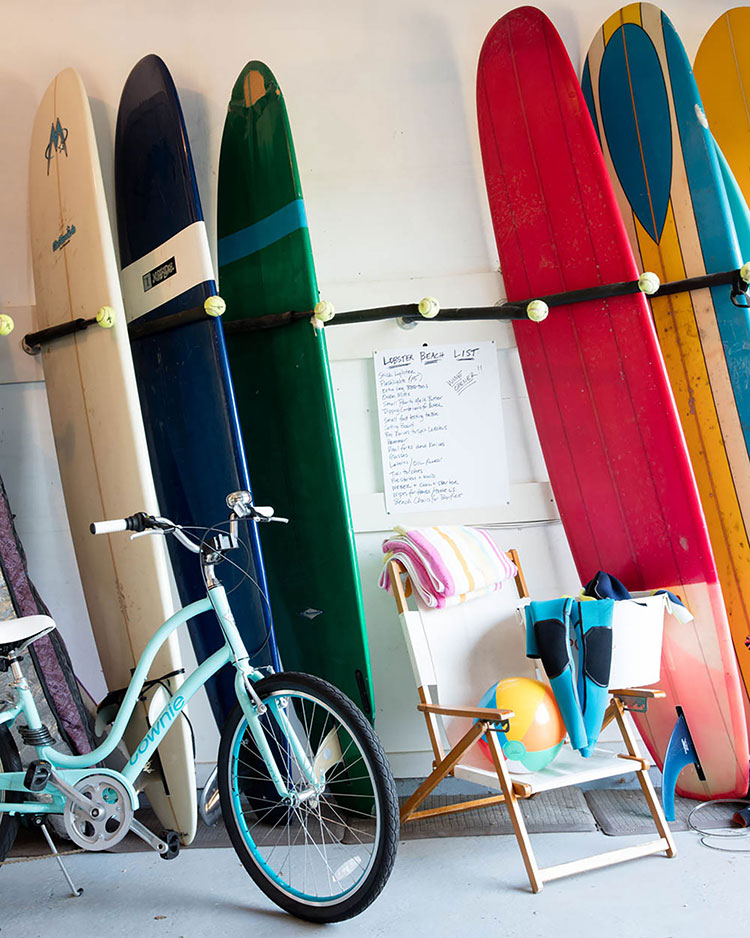 The appeal of the Hamptons…
Here's the thing about the Hamptons (and many great summer communities on lakes, in the mountains and on the ocean in both coasts…and in the woods anywhere in between!): We live in a beautiful country whose bounties are only exaggerated in Technicolor in the summer. The gemstone-colored produce on farmstand wagons, the gardens blossoming with hydrangeas, the lush smell of pine, the majestic lakes and oceans. It's hard not to be completely wowed by the beauty of our nations —which is why so many people try to flock to special places like the Hamptons. I never had spent a great deal of time in the ocean, maybe a little dip here and there and a few dives under scary waves. But, starting at age 40, I crave the Atlantic and I dunk myself in about twice a day in the summer with my board — early morning and early evening when wind is often calmest and, of course, when Jaws is looking for a little nibble.
My own connection to the East End…
For many years, I visited with my family as a child and, as a grown-up later on, I had my own home. So, officially, I was a "summer" person who invaded this beautiful landscape. However, I started surfing 10 years ago and became extremely close with the local population that is more present in the waves: AV technicians, land surveyors, vintners, restaurateurs, contractors… and that crowd of people who find peace and solace and challenge in the glorious Atlantic waves have become a second family to me. So, honestly, I straddle different worlds all the time. Sometimes I don super-chic Tory Burch shoes and a cool bohemian blouse of hers — I'm obsessed with several I have! — with white bell-bottom jeans and play the fancy writer at parties, who is handed a signature cantaloupe mojito hors d'oeuvre by a hostess who has spent far too much time curating her party (and her drinks to match the setting sky!). And then, quite often, I'm in a low-key sweatshirt and jeans doing a cookout in the sand with all the people I surf with. That scene is completely BYOB and BYO hot dogs and we all share laughs around the fire.
During the day, I'd recommend…
On a rainy day, I love to walk around Sag Harbor. It's a lovely little town with great stores. If the sun is shining, I go to Montauk for fried clams and a little surfing. I never really mind if the weather is cold or windy or rainy… I can always walk around the many hamlets that comprise the Hamptons and shop and eat too much!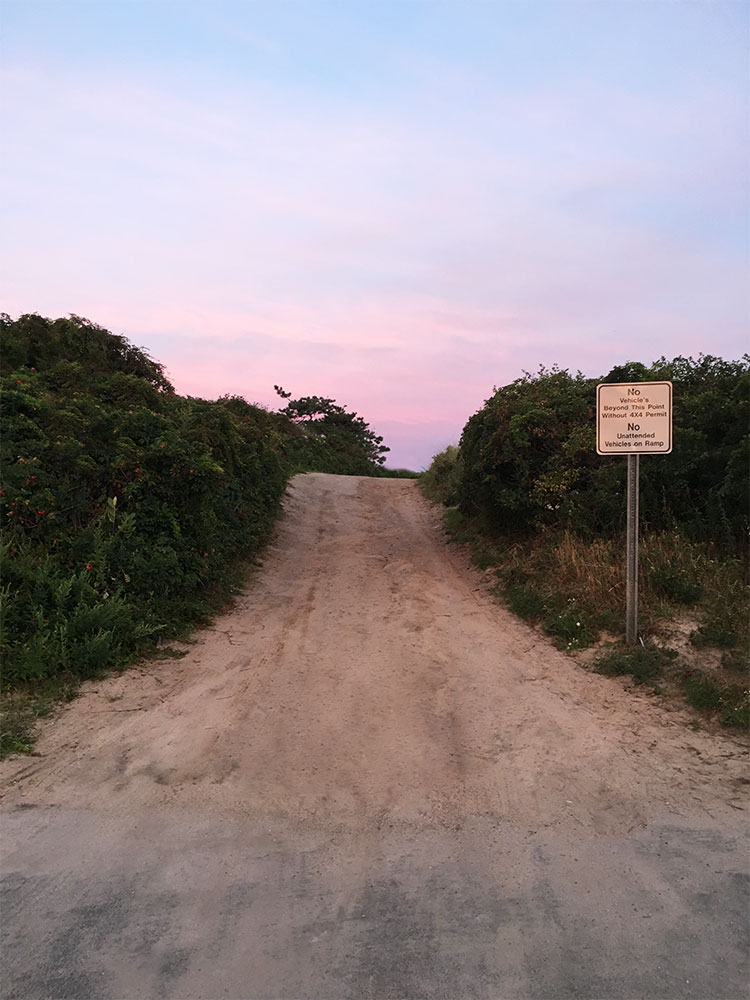 And at night…
At night, I hide from the hysteria of restaurants that are too cool for me and nightclubs that beckon the celebrity culture. I cook like mad and nothing makes me happier than grilling up lobsters with cilantro/soy marinade and watching my guests and kids smile after they've bitten into a crunchy, butter-smothered, sea salt-dusted ear of bright yellow corn. Summer is all about being with family around big messy tables with food that tastes too damn good.
Best local eats and where to find them…
My favorite clams and oysters are eaten on the decks of Duryea's in Montauk.
Favorite place to find local treasures…
I love the monogram shop in East Hampton. So preppy you can't even find the right adjective: bags, coasters, funny writing pads, cocktail napkins… perfect for house gifts.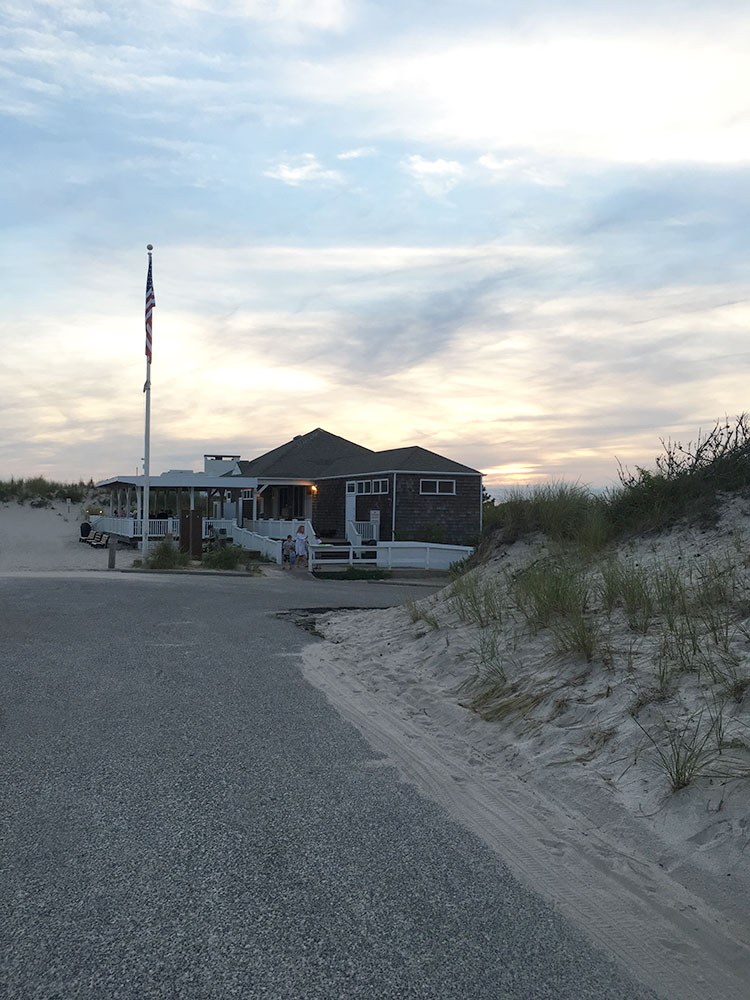 Favorite slice of beach there…
Not telling, but it's my surf break early sunrise or sunset.
Favorite beach reads…
I love a great tale of murder in the Hamptons. Carrie Doyle has written Death on West End Road and Death on Lily Pond Lane — all great mysteries set in the Hamptons.
One thing you can get in the Hamptons you can't get anywhere else…
That warm dunk in the Atlantic in September when the water is warmer than the brisk air.
Secret only a local would know…
Sex with the entirely wrong person is the best sex anyone can have.
Follow Holly Peterson on Instagram, Twitter and Facebook.
More to explore in
Travel