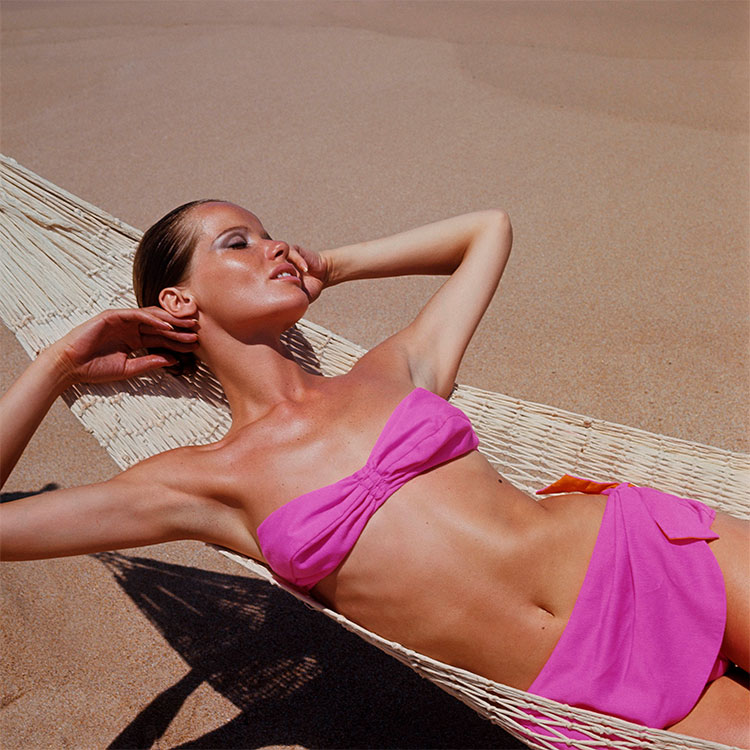 This month, we're celebrating those born under the earth sign of Taurus (April 19th – May 20th) — like legendary model Veruschka, above. To find out what this period has in store for you, keep reading. Our expert astrologer Susie Cox tells all…
Taurus
Happy Birthday, luxurious Taurus. The busy planet Mars has been in your sign since March 9th and is currently leaving. Hopefully you accomplished a lot during that time and now is more of a relaxed time for you. How perfect for your birthday!
Gemini
The feisty planet Mars will be in Gemini from April 21st all the way until June 4th. This is a time for you to speak your voice with conviction. Make decisions and act on them through this time and you will be glad you spoke up.
Cancer
The first few days in May is your time to be with family and friends. You will feel in the mood to have a dinner or gathering. Invite those you feel closest with because intimate stories will be shared.
Leo
You have some very powerful dates this month, Leo. The peak will be May 2nd to the 5th when you will have a brilliance emerge that will impress others as well as yourself. You will be thinking out of the box and will come up with solutions to situations that have bothered you for a while.
Virgo
The first week in May will be a breakthrough time for you, dear Virgo. Several things will fall into place that you have been working on for a while. Plan to take some time that week to focus on finishing projects and you will be successful.
Libra
There is a perfect weekend for you to do a fun road trip, Libra. Make time for a fun experience from May 5th through May 8th. Go somewhere new and be as adventurous as you can. You will be happy you did.
Scorpio
The Full Moon is in your sign of Scorpio on May 10th. This is one of the most special Full Moons of the entire year. Take some private time for yourself to reflect on your life to realize how awesome you truly are.
Sagittarius
The middle of May, peaking on May 13th, is your power time this month. You will feel strong and will be communicating in a very direct manner. Some might not want to hear what you are telling them, but say it anyway.
Capricorn
Mid-May is your time to accomplish. Don't feel bad is you are not in the mood until then. You are not procrastinating, just waiting for the perfect time. You will see how easily things will happen when it's the right time.
Aquarius
Your power dates are May 16th through May 18th. This is the time to wrap up some old projects that have been on the back burner for a while. You will likely meet people from your past that need to be released.
Pisces
This month on May 19th and 20th, you will likely have a little run in with authority figures. You have done nothing wrong, but they will try to intimidate you. Stand tall and know you will succeed. You will become stronger as a result.
Aries
Mercury is retrograding in your sign of Aries now. This is a great time for you to look at old things, patterns and habits to release them. Go through you closet and do a spring house cleaning to make you feel free.
More to explore in
Culture