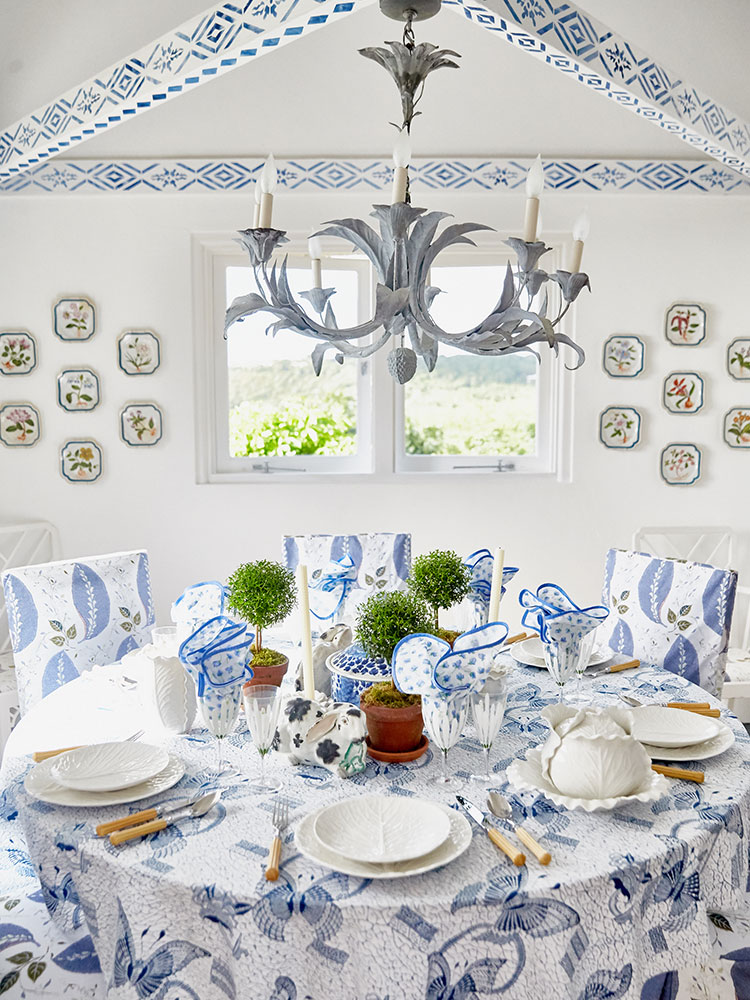 Tell us about the new pieces in the Dodie Thayer for Tory Burch collection?
I'm thrilled to introduce the main tabletop collection in crisp white bone china, building upon the fresh, vibrant green of the first pieces. Each plate, tureen and cup is intricately detailed and painted and glazed by hand, capturing the artisanal spirit Mrs. Thayer created with her original 1960s creations.
What is the lasting appeal of Dodie Thayer?
Dodie Thayer is a great American story… She's an entrepreneur and an artist. A mother and self-made businesswoman who was so ahead of her time. And her lettuce ware designs are timeless. They bring an organic, natural element to any table, both every day and for special occasions. Each piece is so interesting to look at and to hold.
How do you entertain with Dodie Thayer pieces?
I love mixing my lettuce ware in with other looks. They are incredibly versatile, and ideal for summer, beach and outdoor entertaining. I love how the white collection works against blue, green, wood, fresh flowers of any color… There's no end to how it can be used.
More to explore in
Entertaining