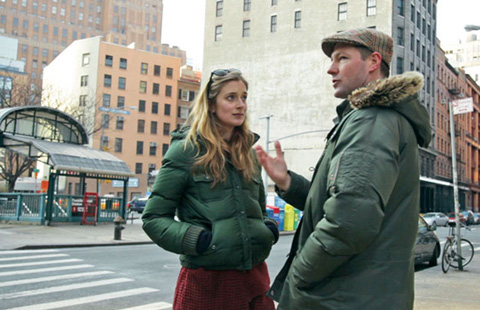 Happy 10th Anniversary,
TriBeCa Film Festival
! This year's star-packed lineup kicks off tonight with Cameron Crowe's highly anticipated music documentary
The Union
about Elton John's collaboration with his musical idol Leon Russell. Other hot tickets include the documentary
Talihina Sky: The Story of Kings of Leon,
which examines the band's strict Pentecostal upbringing; Tony Kaye's
Detachment
starring Adrien Brody as a substitute teacher; and
Everything Must Go
in which funnyman Will Ferrell flexes his acting chops, playing a man who moves his possessions to his front yard after he loses his wife and job in the same day. A more upbeat portrait of marriage, however, closes the festival when Edward Burns's
Newlyweds
debuts, chronicling a young TriBeCa couple as they navigate wedded bliss. What's on your must-see list?
More to explore in
Culture