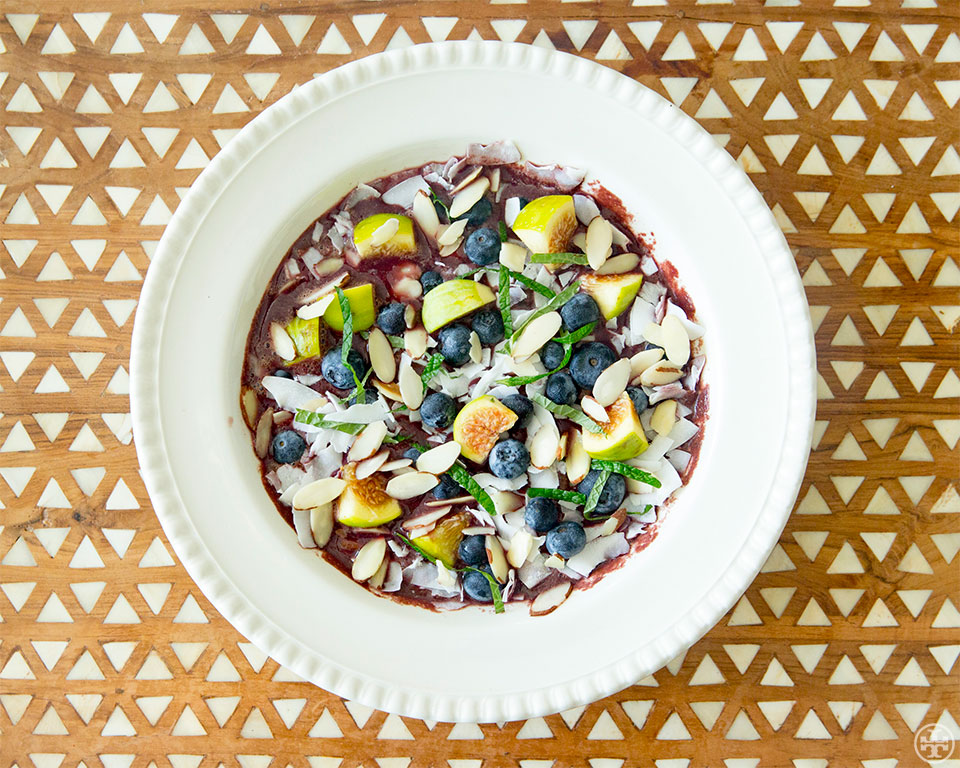 This summer, dig into our nutrient-packed açaí bowl. It's great for breakfast, or a midday snack. Made with superfoods like the antioxidant-high açaí berry and good-for-your-heart almonds, this recipe — courtesy of Chef Adam Ben'Ous — is as healthy and nourishing as it is delicious.
Ingredients
1 c frozen strawberries
1 c frozen blueberries
1 c frozen raspberries
1 c unsweetened almond milk
4 tbsp açaí powder
1 tbsp honey
2 tbsp Greek yogurt
For Toppings:
Fresh figs
Fresh blueberries
Slivered almonds
Chopped fresh mint
Honey
Instructions
Add the frozen fruit, unsweetened almond milk, açaí powder, honey and Greek yogurt to a blender. Blend until smooth and creamy; add extra almond milk if the blender gets stuck. Transfer to a bowl and add as much or as little toppings as you like.
More to explore in
Entertaining