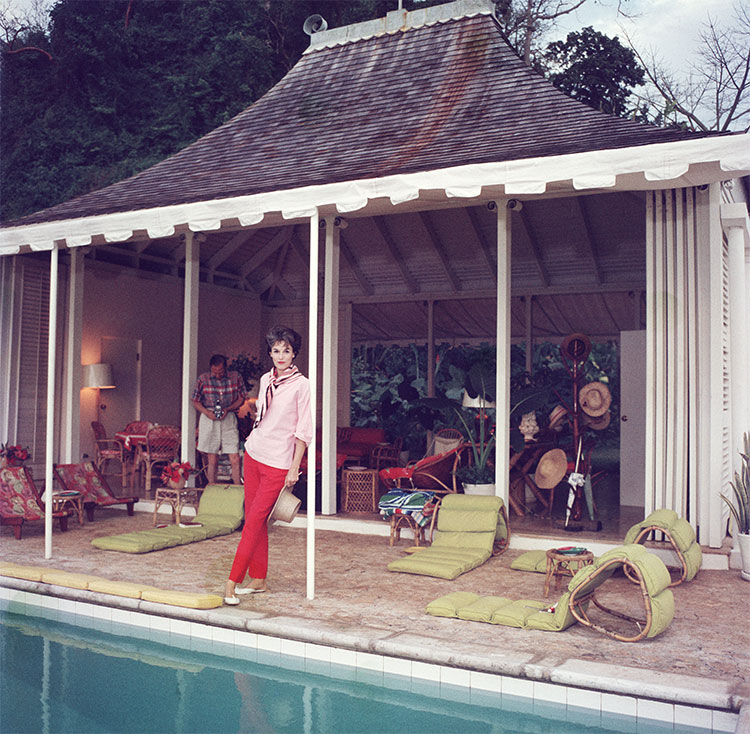 Happy Birthday, Babe Paley! Today, July 5th, would have been her 101st birthday — making the style icon a consummate Cancer. She's in good company. Other chic Cancers, born between June 20th and July 20th, include Princess Diana, Lena Horne, Deborah Harry, Anjelica Huston, Leslie Caron… Here, read what you can expect this month, from our astrology expert Susie Cox.
Cancer
Happy Birthday, sweet Cancer! This will be a good birthday month for you because Venus is in your sign now and will be until July 11th. Treat yourself this birthday with something special. You deserve it!
Leo
The first week in July will be your power time for this next month. Get an early start on things and you will be ahead of the game. This is a good time to update any new electronics you might need.
Virgo
There will be a group of planets in Virgo from July 7th to the 9th, which will be the perfect time to do business deals, organize your finances and generally be abundant. Think Big!
Libra
Mid-July would be a great time for a little holiday or get away, sweet Libra. Try visiting somewhere new for an adventure with your partner or a good friend. Luxury is always a good thing for the elegant Libra. You know you want to, so do it!
Scorpio
Mars is currently in your sign of Scorpio and is bright red because it's so close to the Earth now. The Moon will be going past both Mars and Saturn from July 11th to the 16th. Those are the best days for business meetings for you, powerful Scorpio.
Sagittarius
Your power dates this month are July 15th and 16th. You will be in a position of authority in a sticky situation that will turn out well, because of you. Stay centered and calm and you will win.
Capricorn
The Full Moon this month will be in your sign of Capricorn on July 19th. That only happens once a year and is your time to shine brightly, well, as brightly as a Capricorn can shine. Instead of being flashy, your light is steady and strong.
Aquarius
Your sign of Aquarius likes to escape every now and then. The perfect weekend for a road trip will be June 23rd to the 26th. Go somewhere new and unusual, because you'll feel brave and adventurous!
Pisces
Pisces loves the world of creativity, art or healing. The weekend of June 25th will be the absolute best time to attend an inspirational workshop. You will connect with like-minded people who could turn into friends, or more.
Aries
The last week in June is your summer escape time, dynamic Aries. You will have a hard time controlling your need to explore and try something new. Frustration will result unless you give yourself some needed time for relaxation.
Taurus
The end of June is the time when you'll feel strong, almost invincible. There are powerful and positive planets in earth signs that are supporting your Taurus Sun right now. Your sense of security is your support, stable Taurus.
Gemini
Early July is a good time for your Gemini to get organized. See if you can go through paperwork or files and archive or toss them. If you have any writing projects to start, now is the time.
More to explore in
Culture